Shuttle Spacewalker Soundsystem HOT-247 V2.0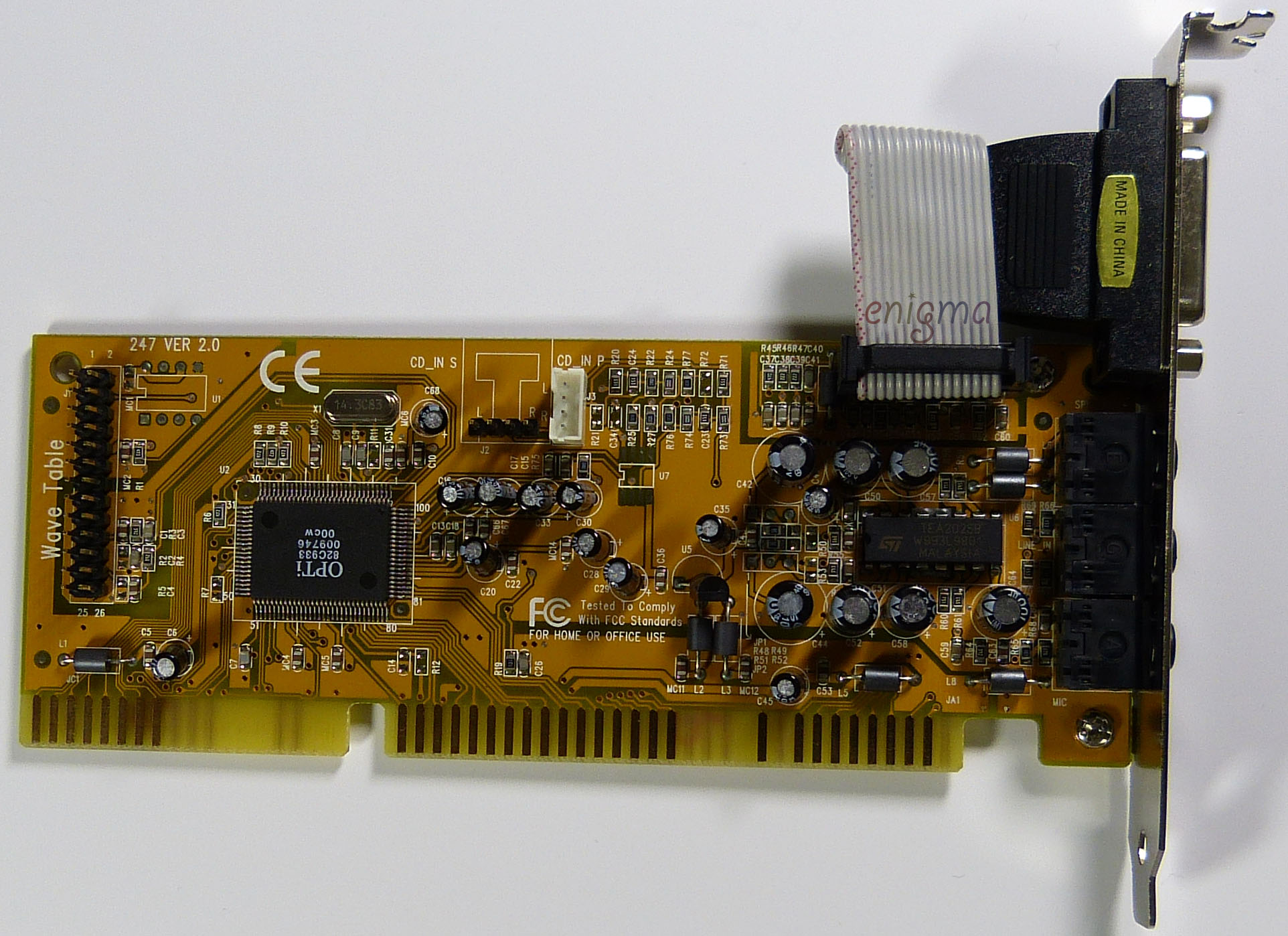 | | |
| --- | --- |
| Name: | Spacewalker Soundsystem HOT-247 |
| Company: | Shuttle Inc |
| Chipset: | Opti 82C933 |
| Bus: | ISA 16 bit |
| Connectors: | Line Out, Line In, Mic In, MIDI/Game, Wavetable |
| Standards (DOS): | SB, SB Pro 2, WSS, Adlib (Opti FM), MPU-401 external |
| FCC-ID: | ? |
| Manufactured: | 1998 |
This card is configured by software.
Highly integrated late soundcard.
The wavetable is a complete software solution running in Windows 9x. It is Cybersynth from Invision Interactive with a 4 MB soundfont and 64 voices. On the Box it is called OPTiSound 64 Wavetable Synthesizer.
This software module is rather independent of the actual sound card installed.
Shuttle Spacewalker Sound System HOT-247 Drivers
CyberSound Settings Dialog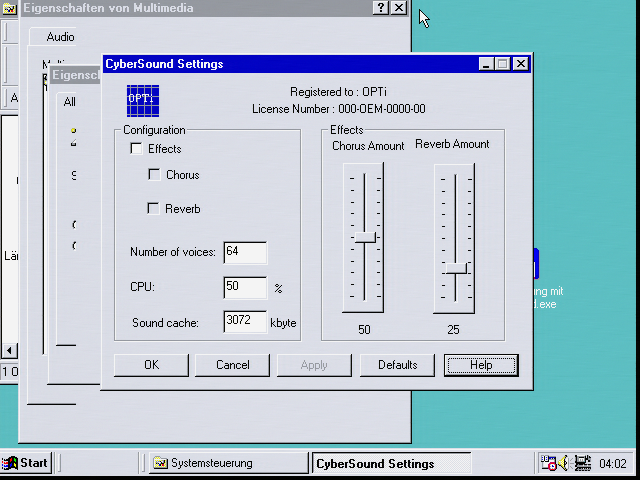 CyberSynth2 Release Notes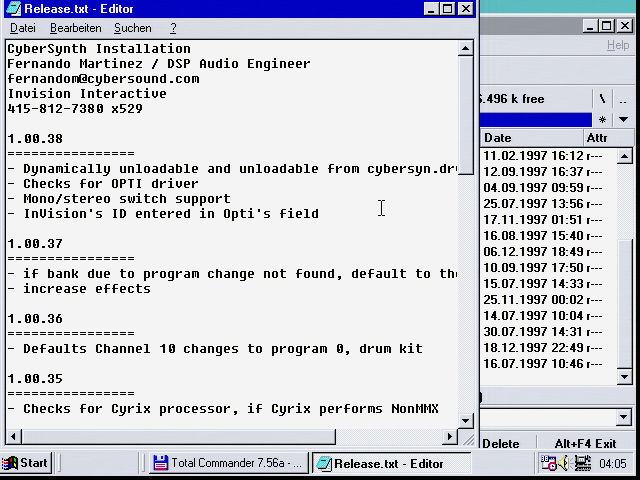 CyberSynth Keyboard (with nice Icon ^_^ )