Long Night of Computer Games 2017
The Long Night of Computer Games is an annual event in Leipzig conducted by the Leipzig University of Applied Sciences (HTWK Leipzig). Consoles and computers are setup for playing on three floors on more than 3000 square meters. But thats not all, there is also the robot football team of the HTWK, developers presenting their new games, game tournaments, introduction to soldering electronics, anime cinema, video game music concerts, one full session of talks, 3d printing, e-sports, board games and more...
Get
latest Information for the Long Night of Computer Games
here.
The event has free entry and open from 2:00 pm to 01:00 am.
In 2017 it was the 11th Long Night and we setup a full seminar room with vintage PCs with DOS games. Also
Tronimal
with his Gameboy rocked the house and the
Return Magazine
had a booth this year. Like the years before a short-time after 2 pm we already had a full room of people enjoying the old games. And it didn't stopped until 0:30 am. SID Spieler recorded a brief video to catch the atmosphere.
Video from the Long Night by SID Spieler
Photos (click for large)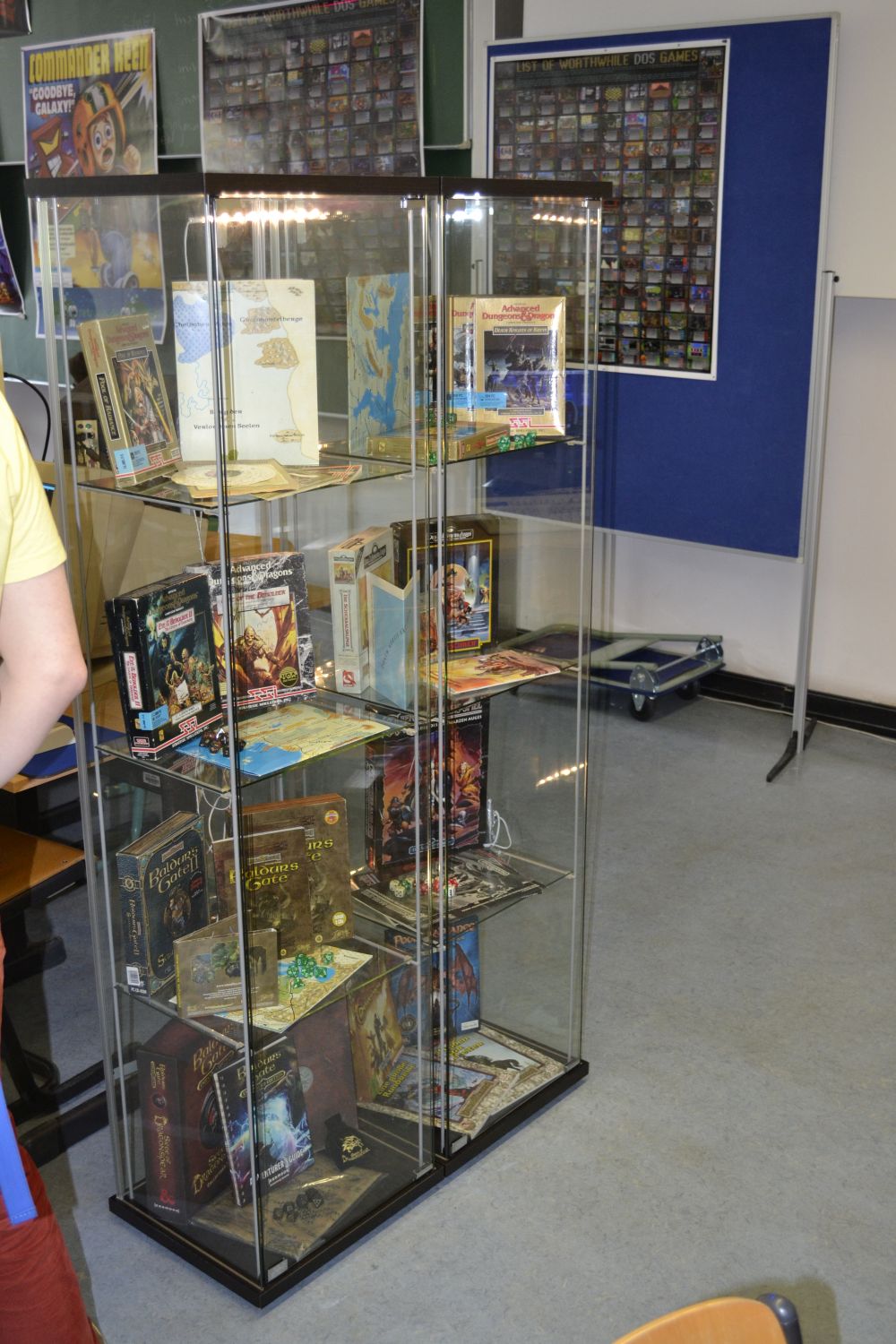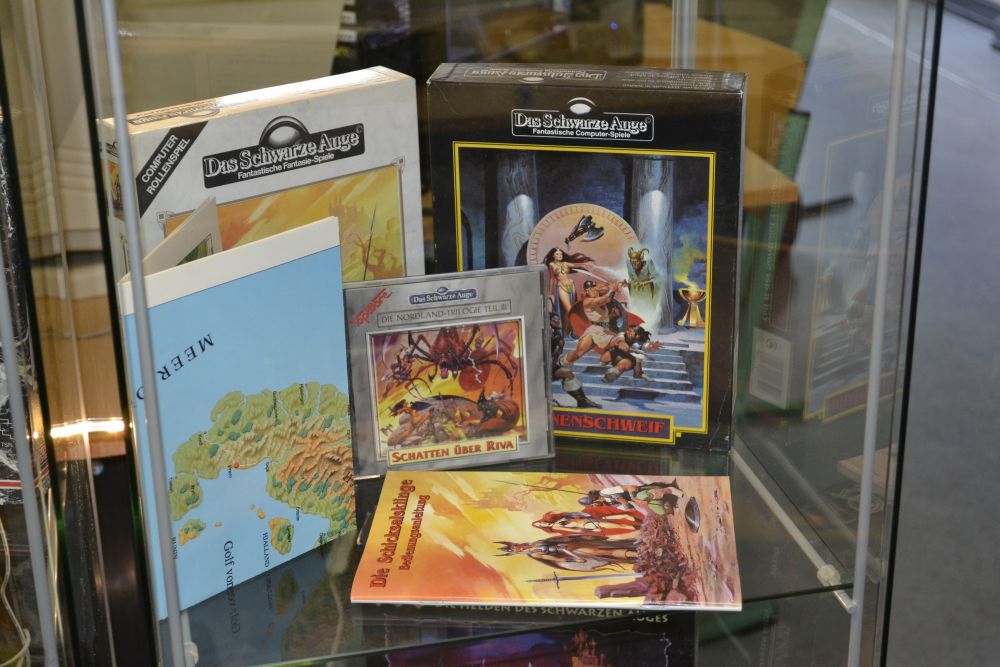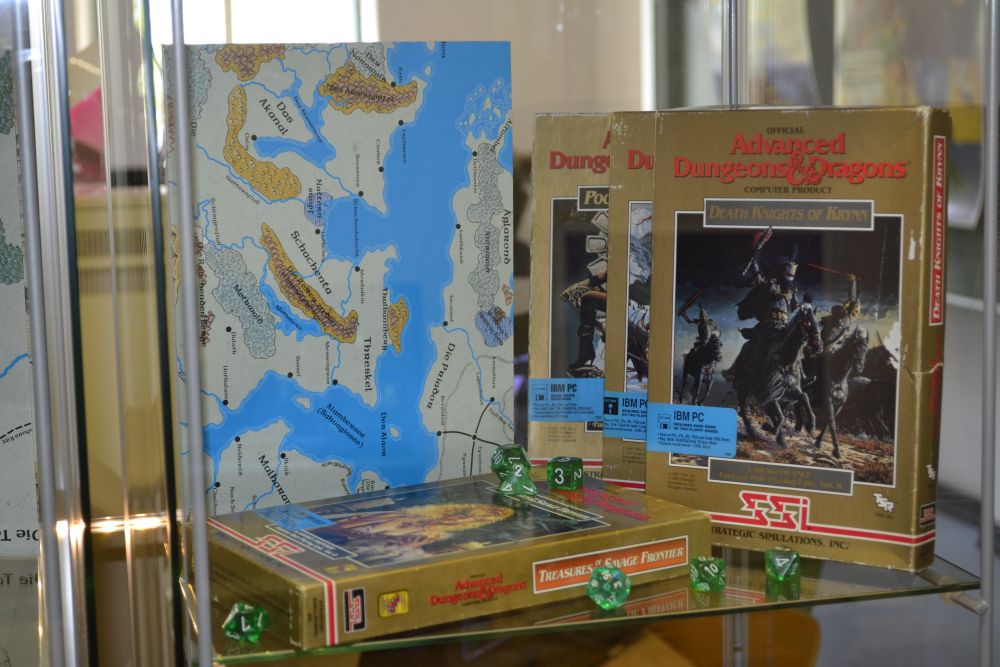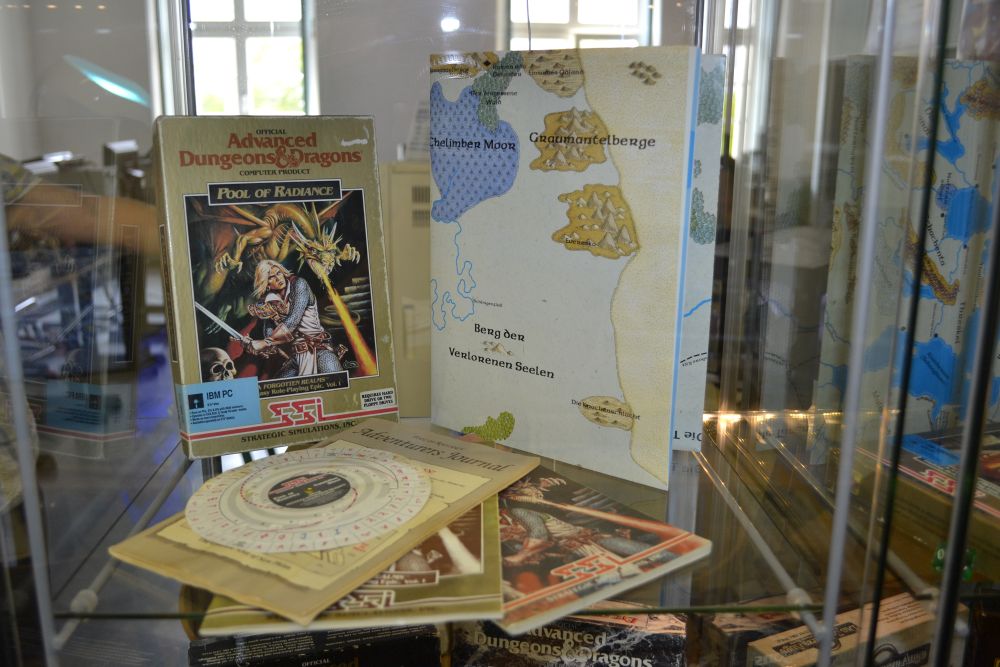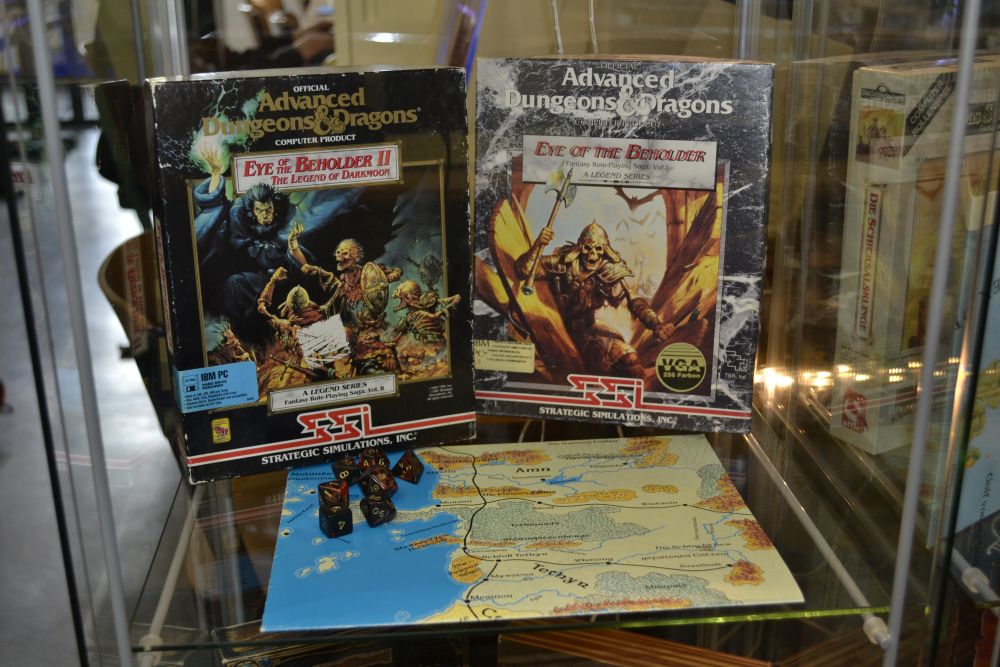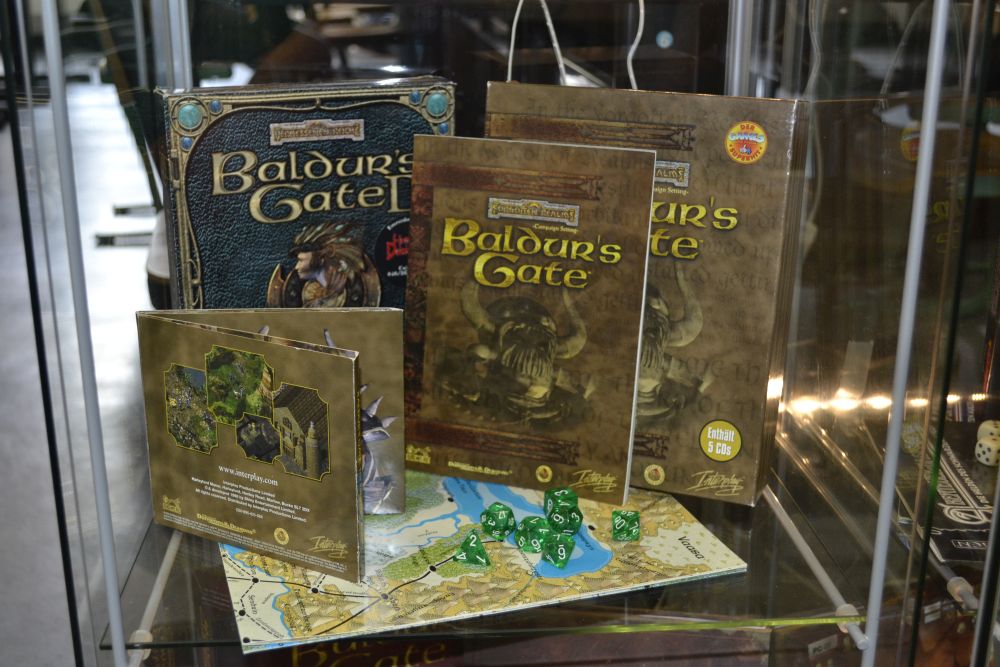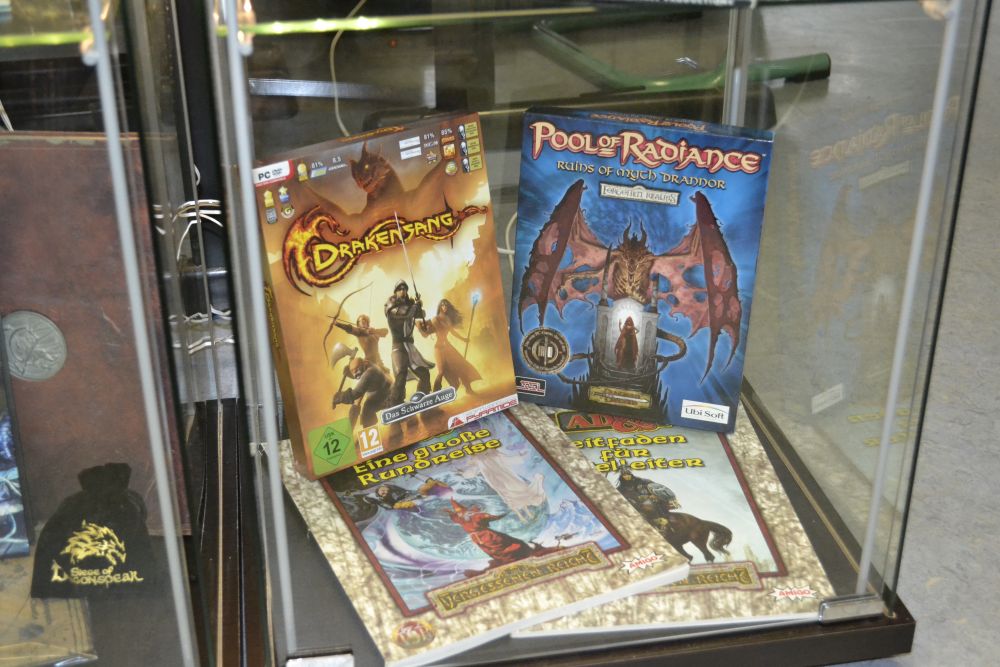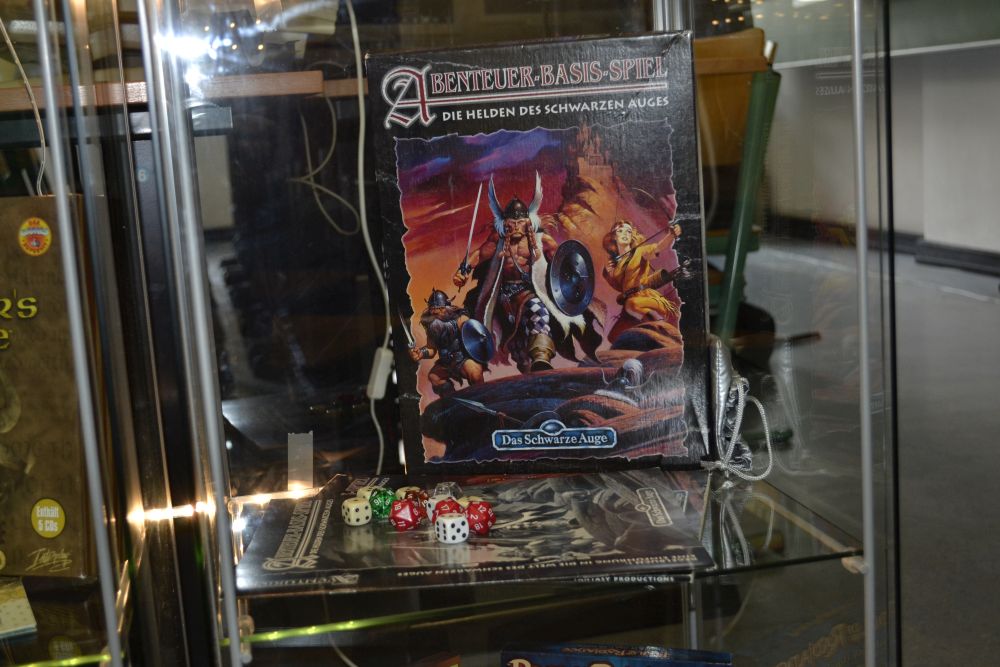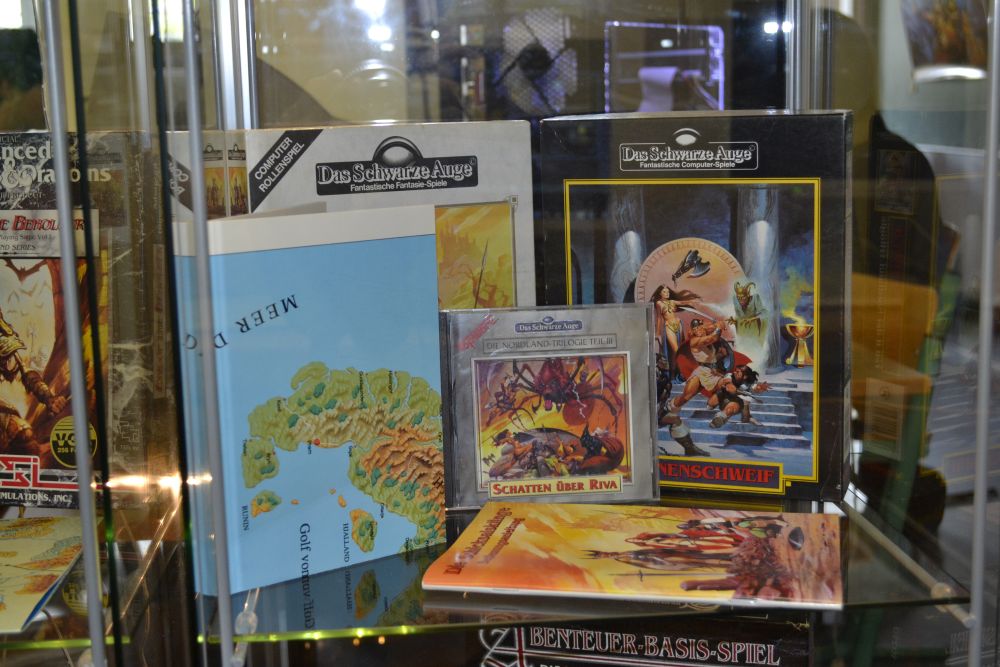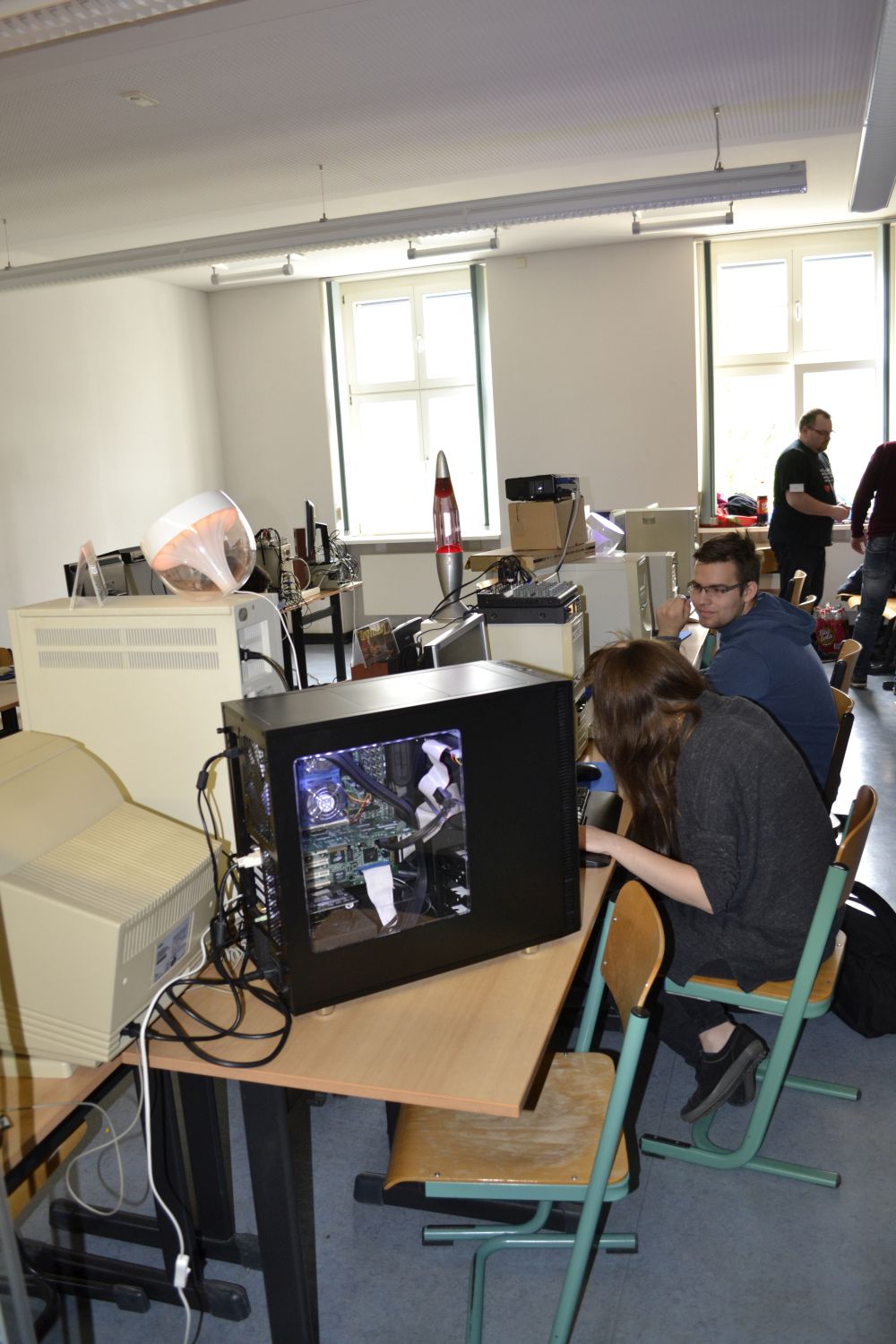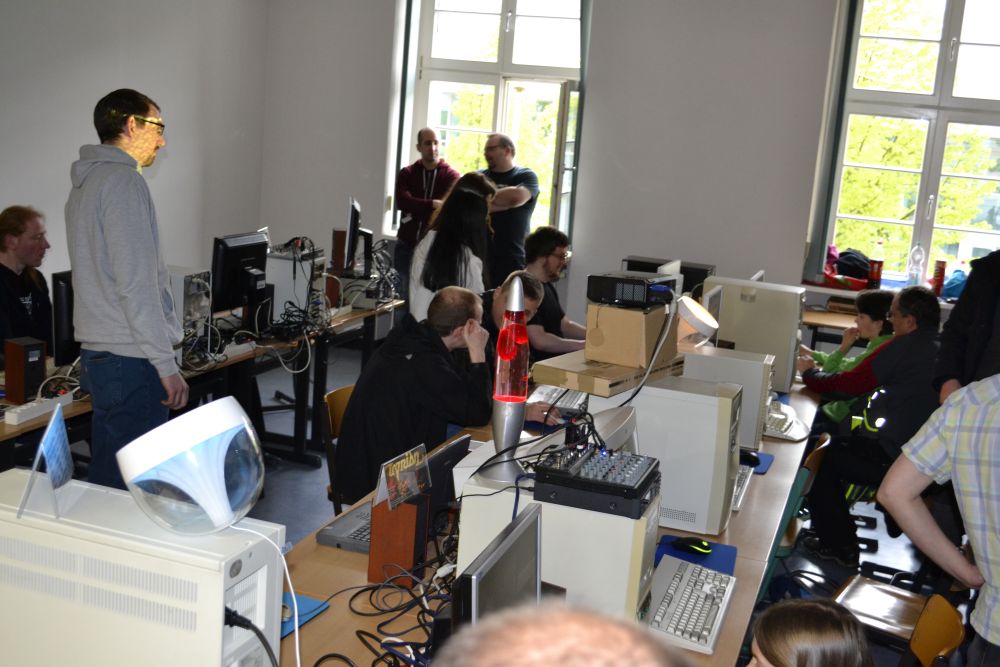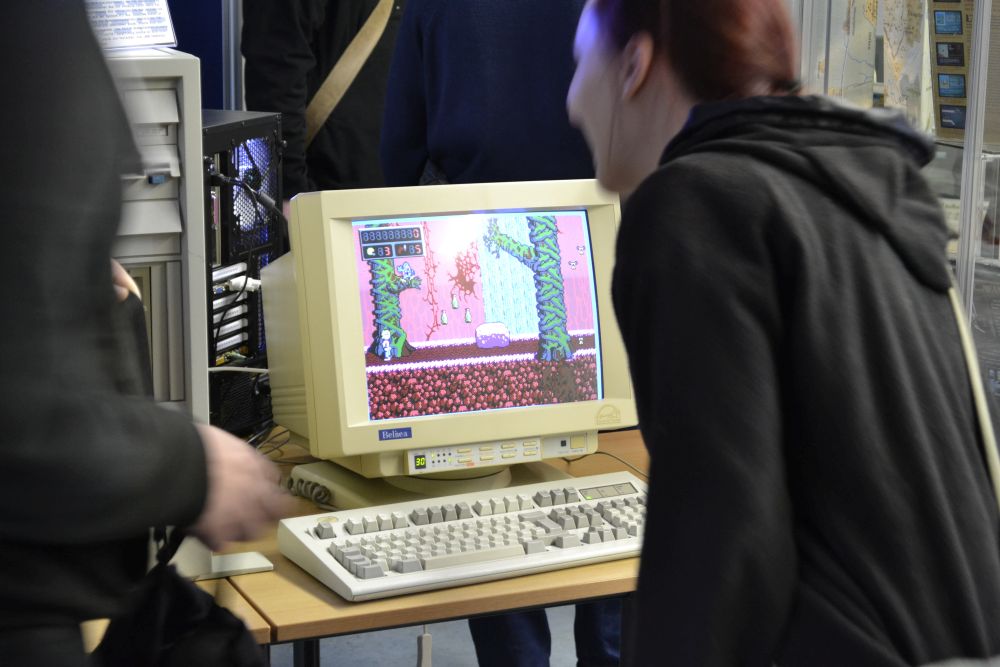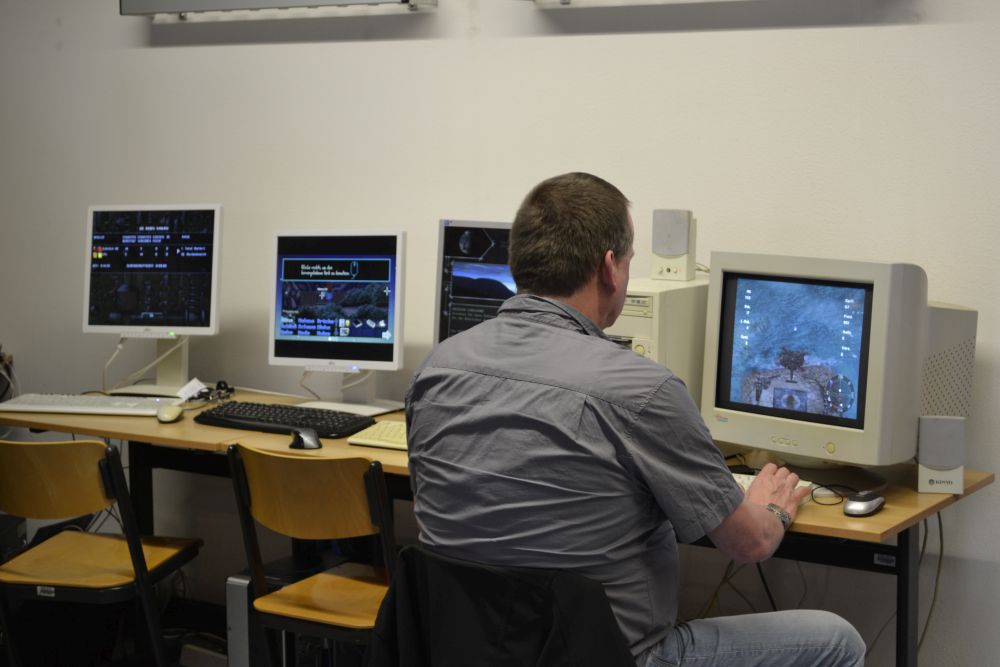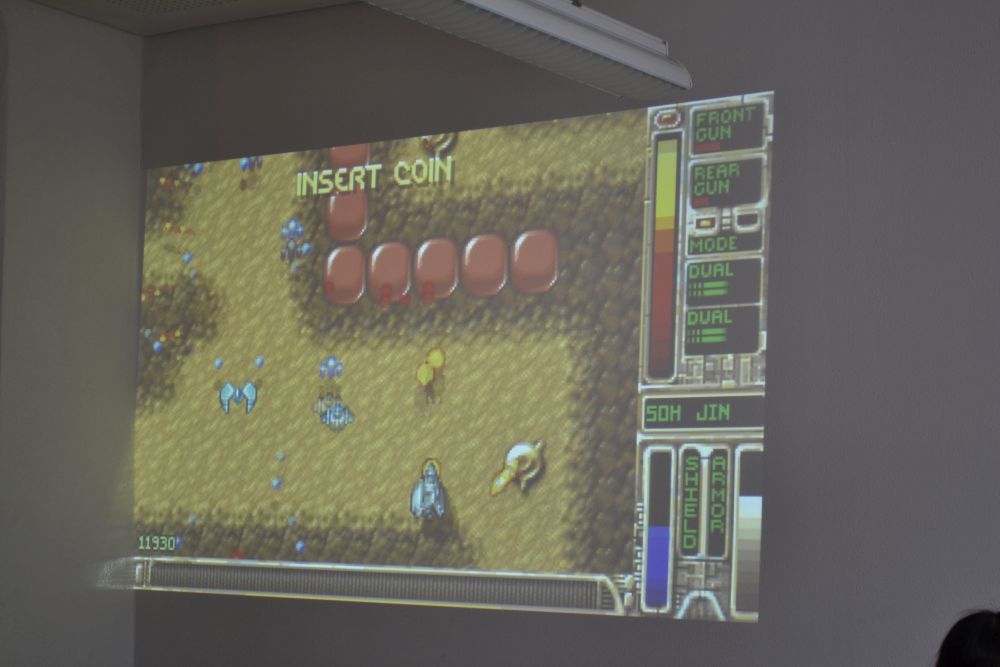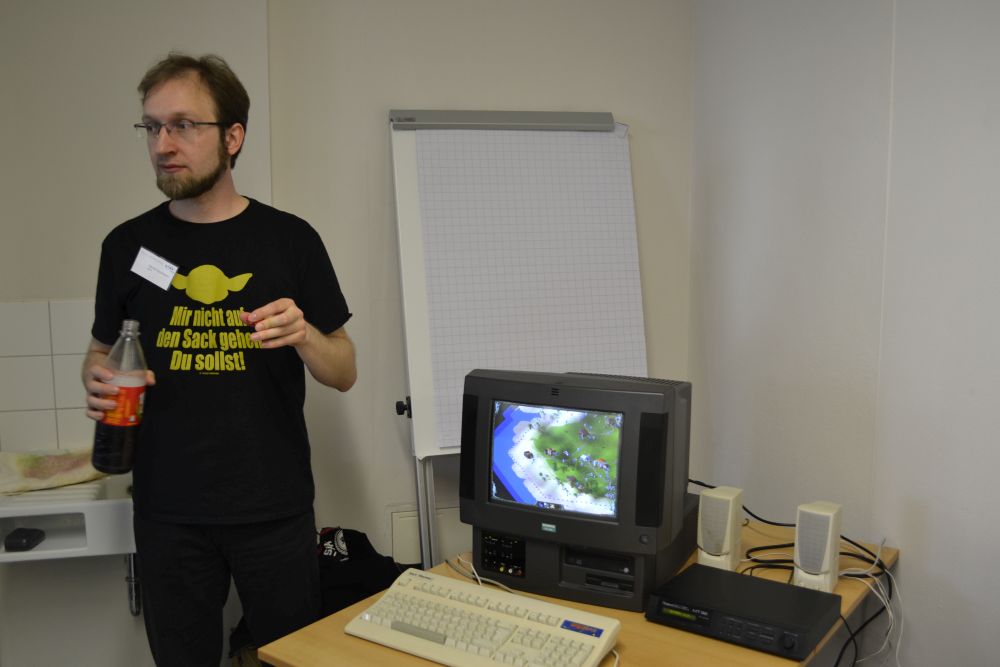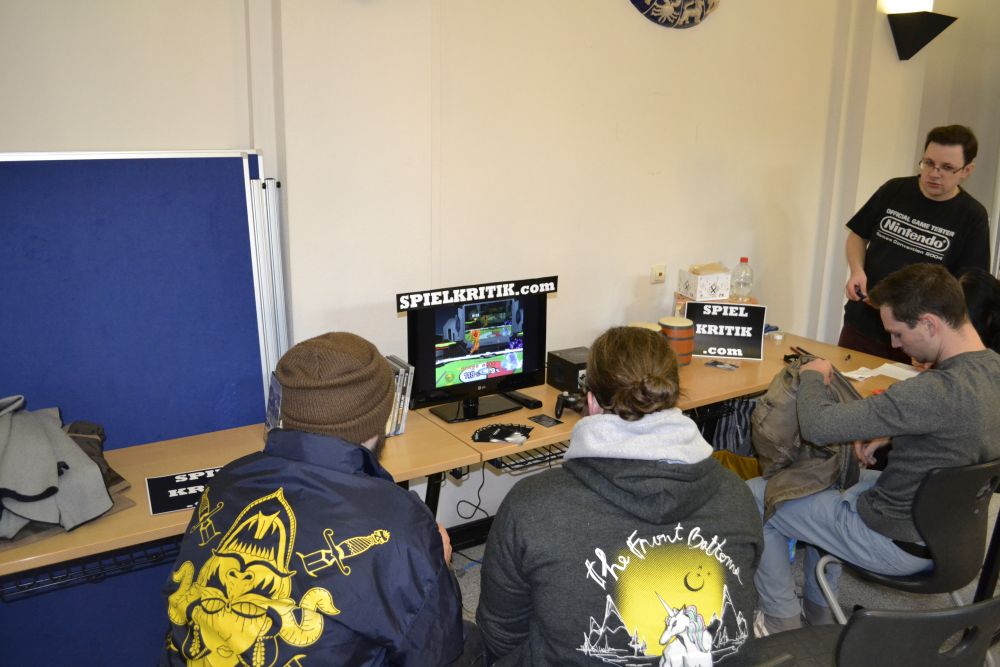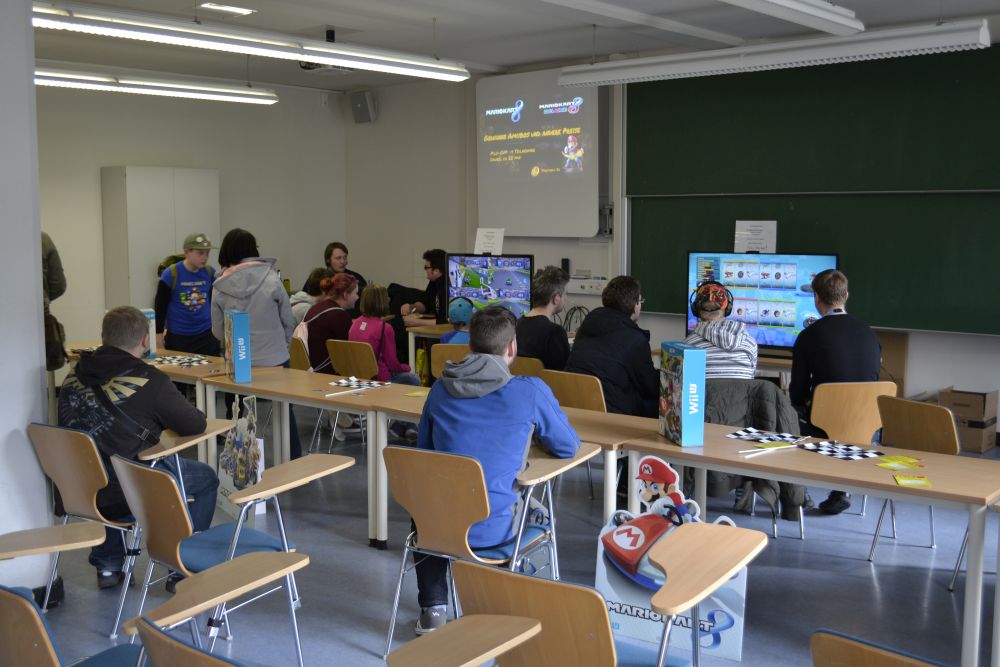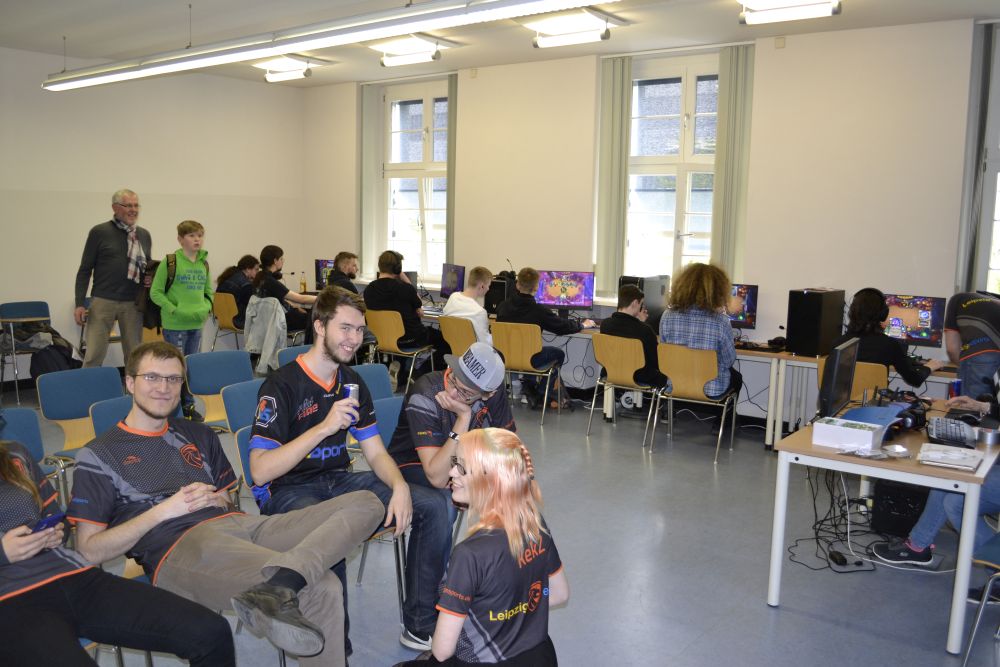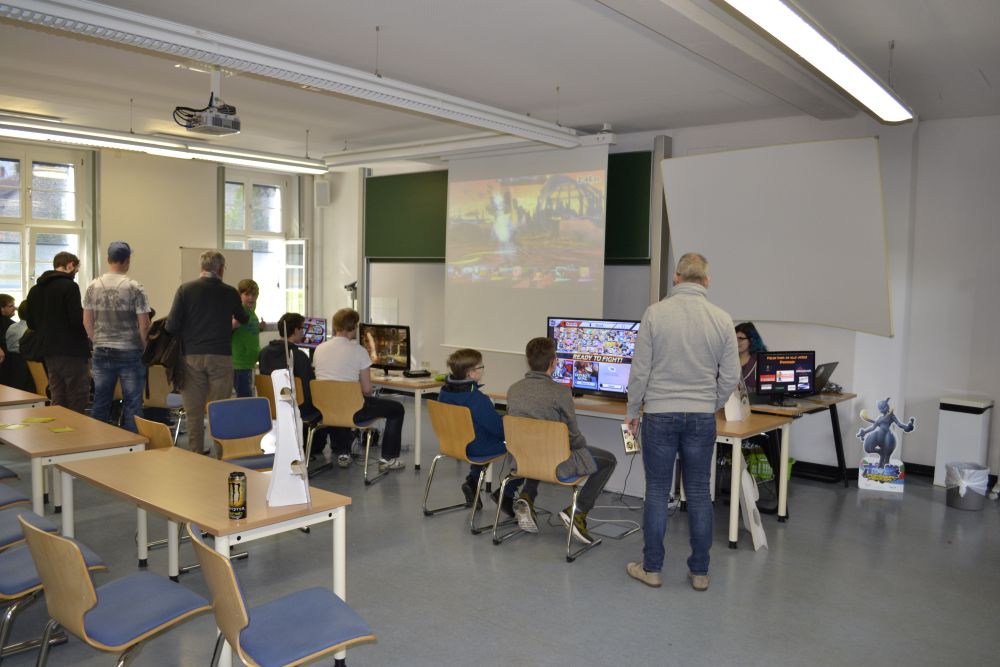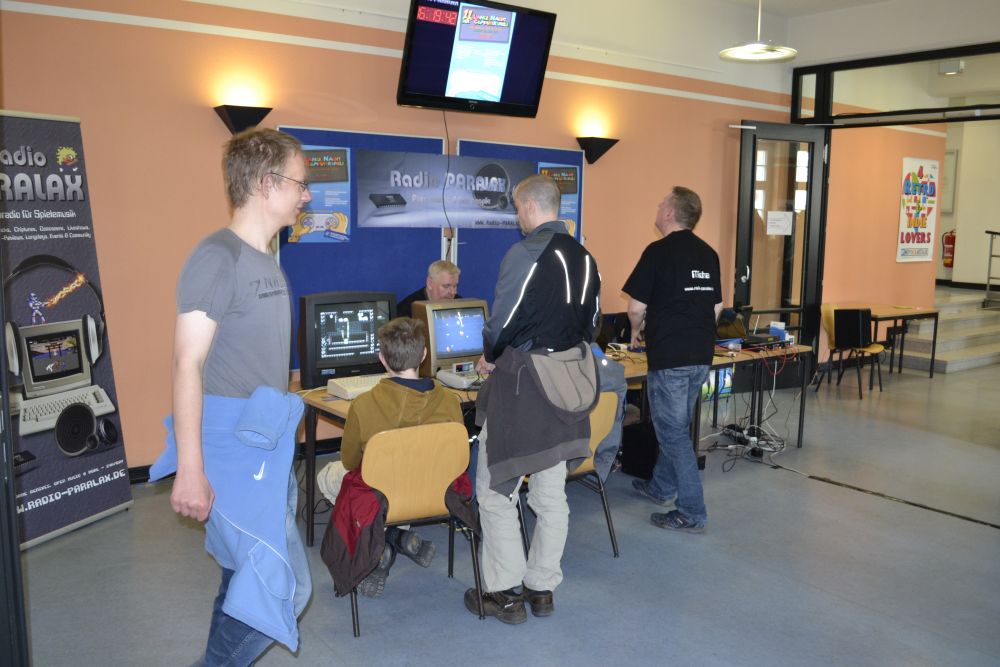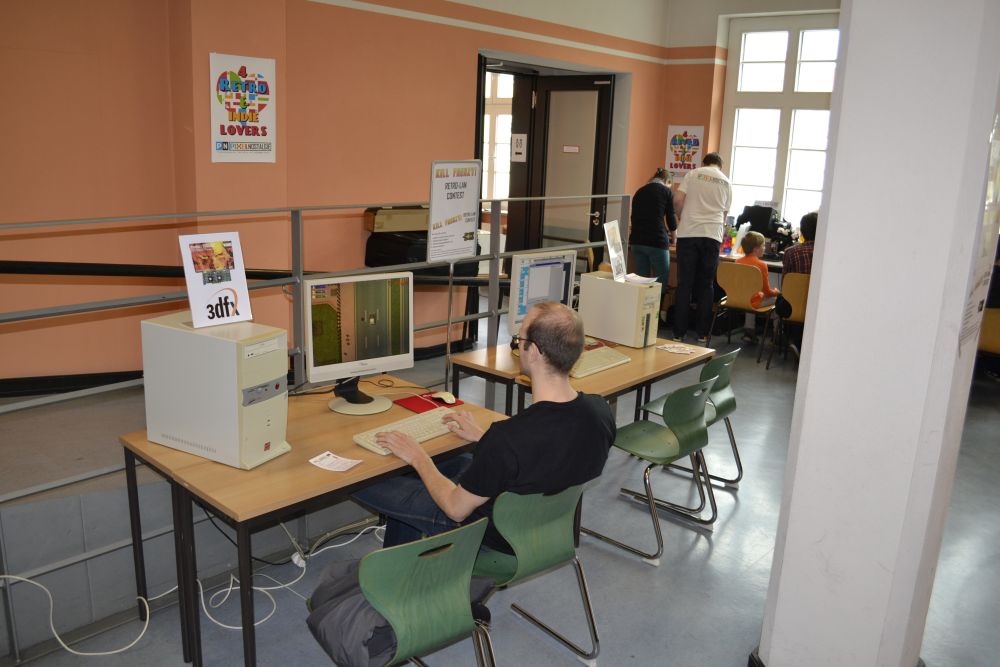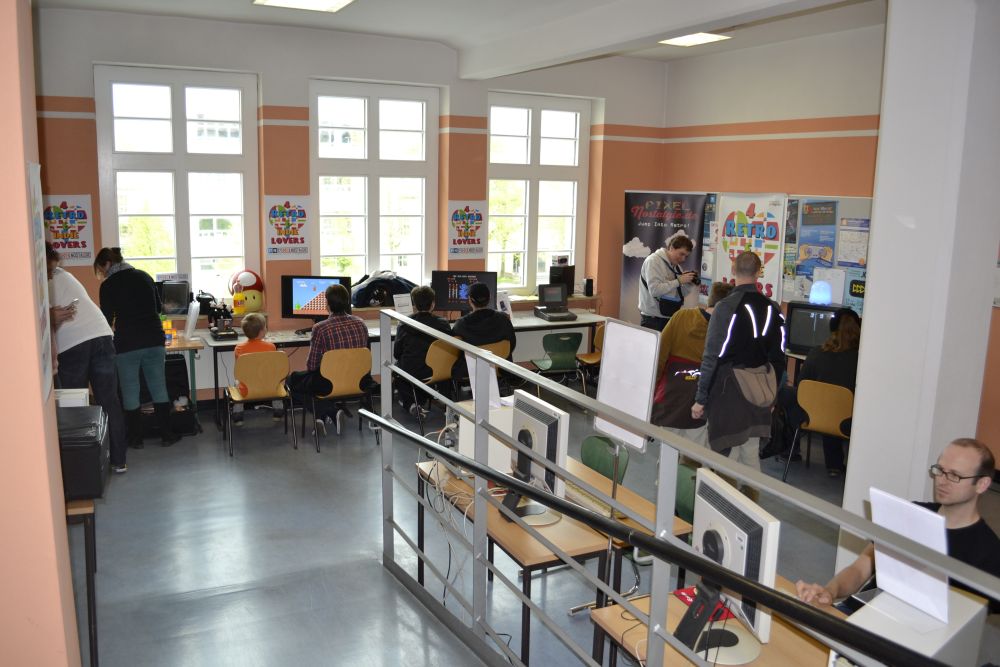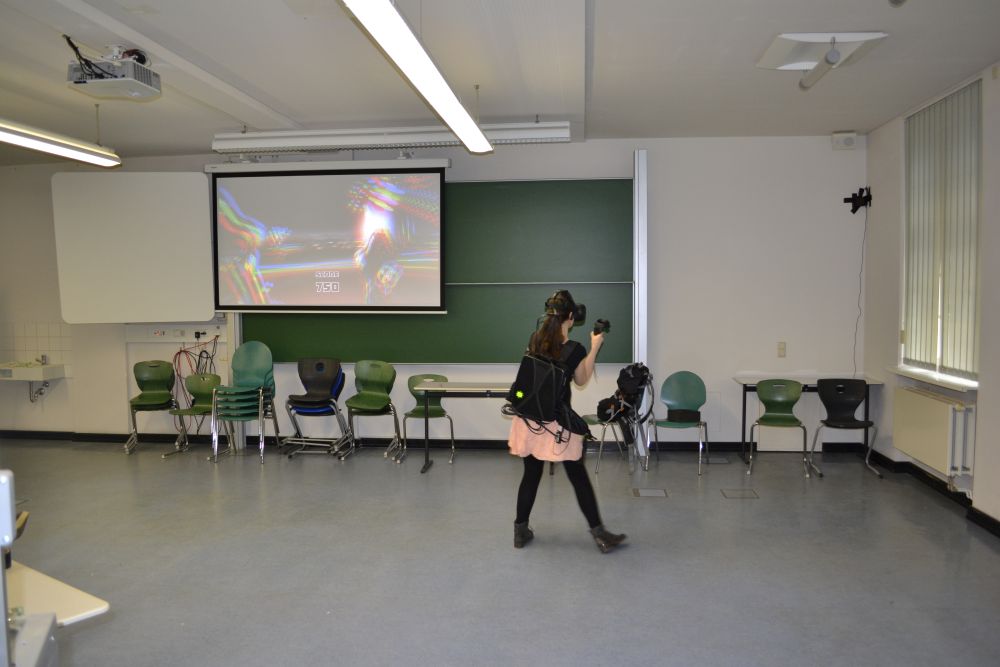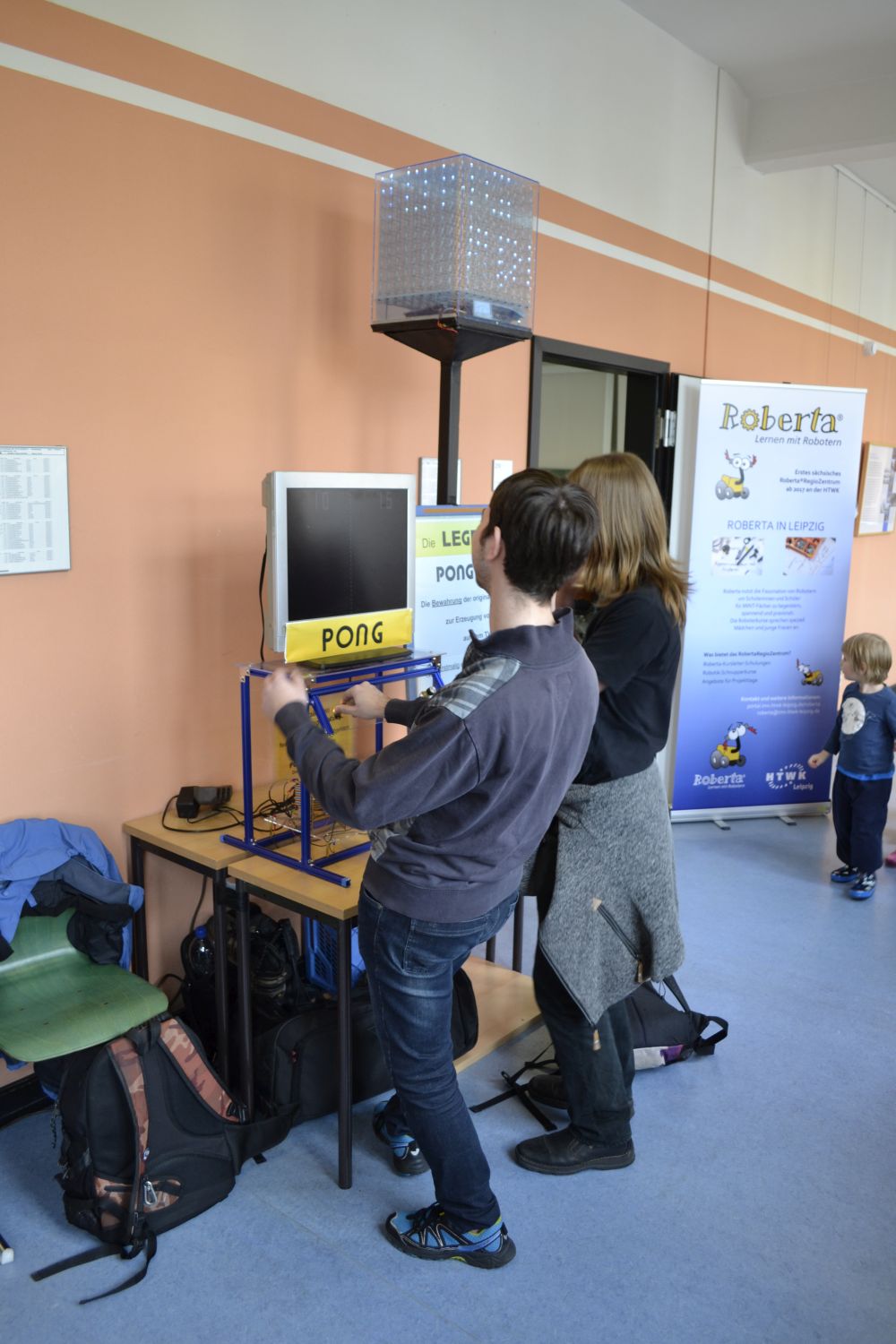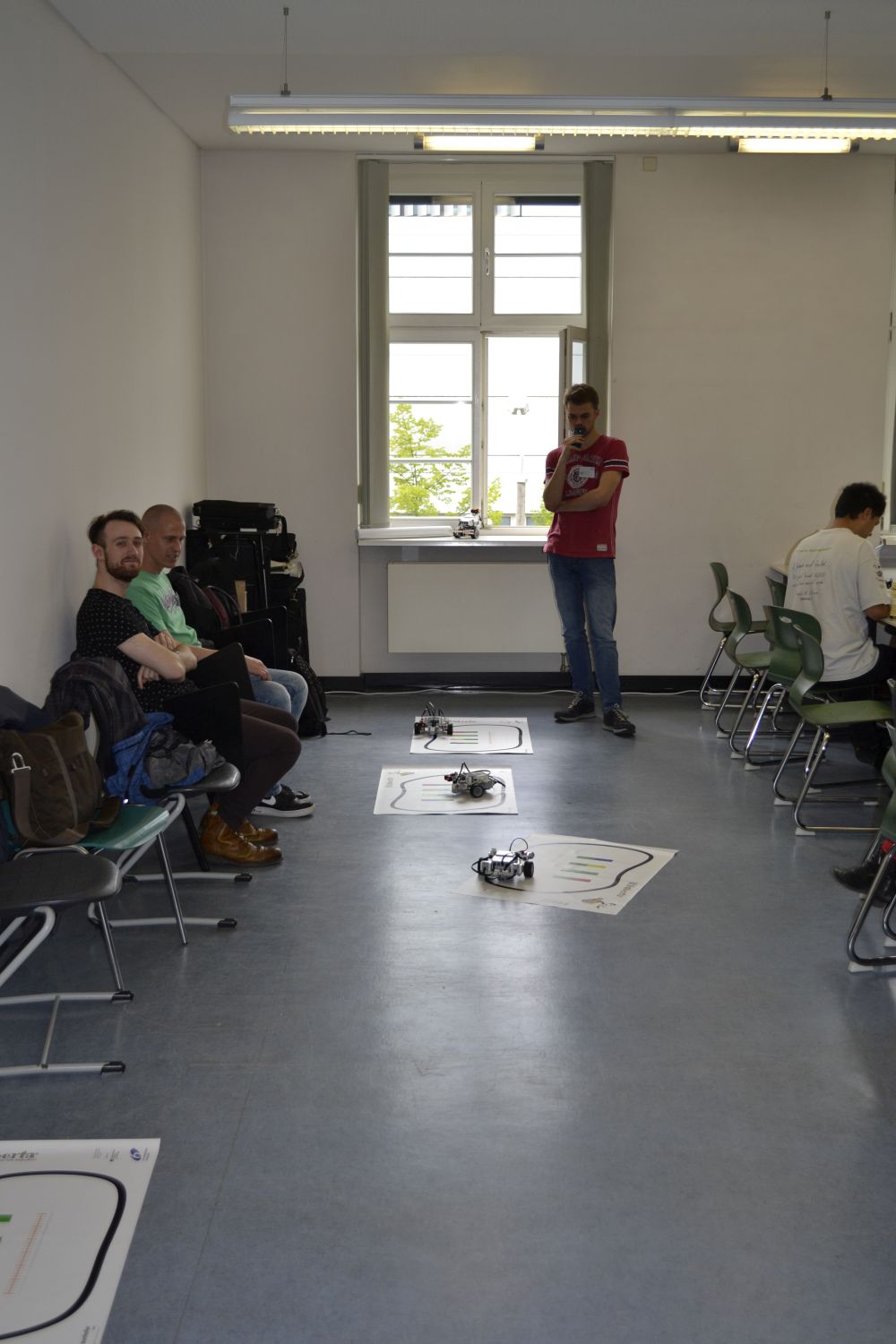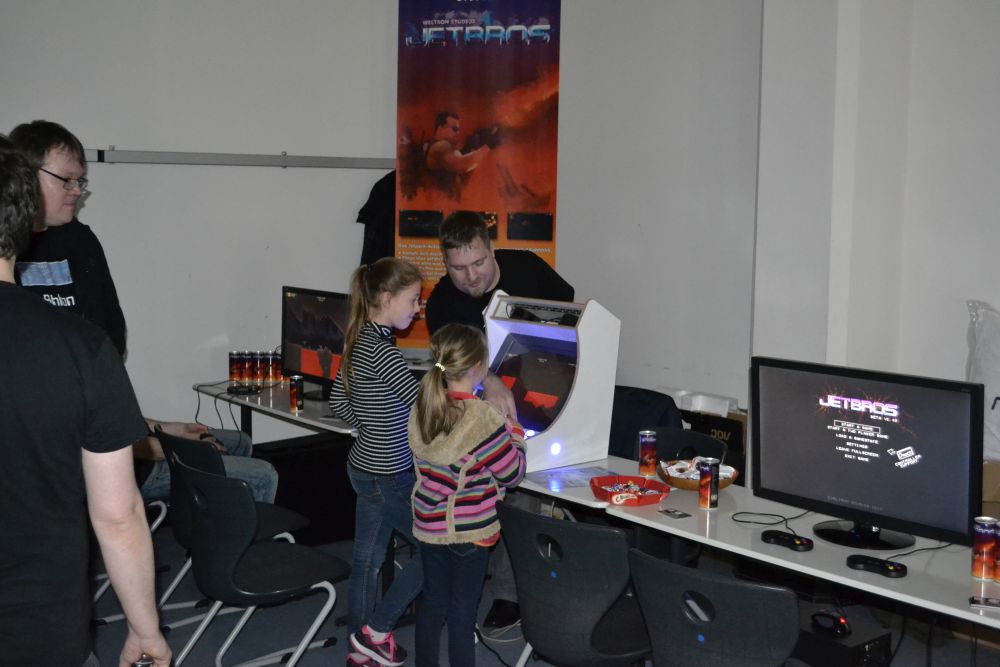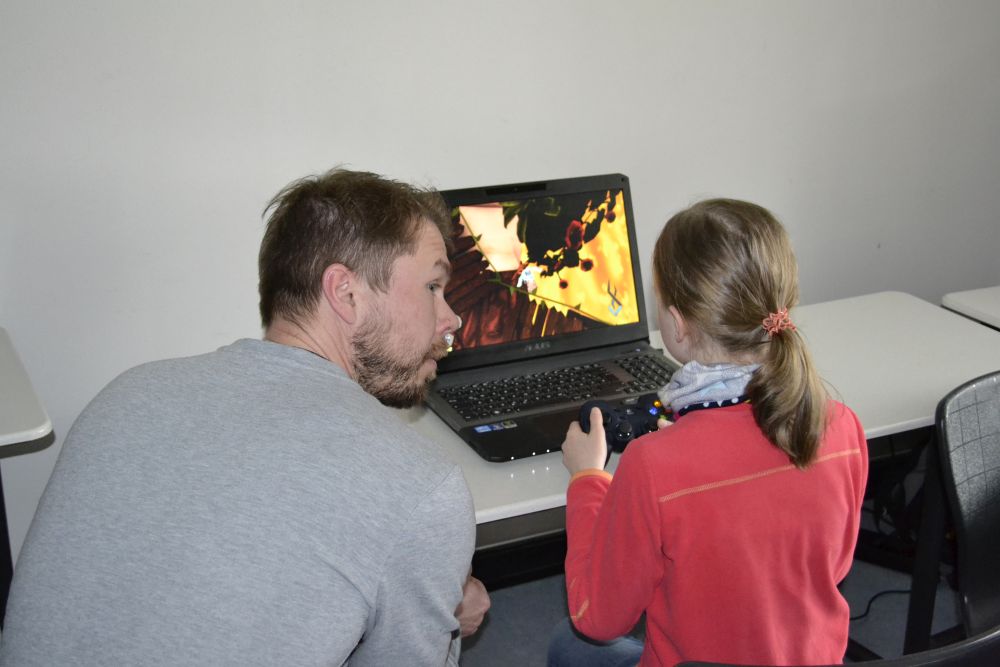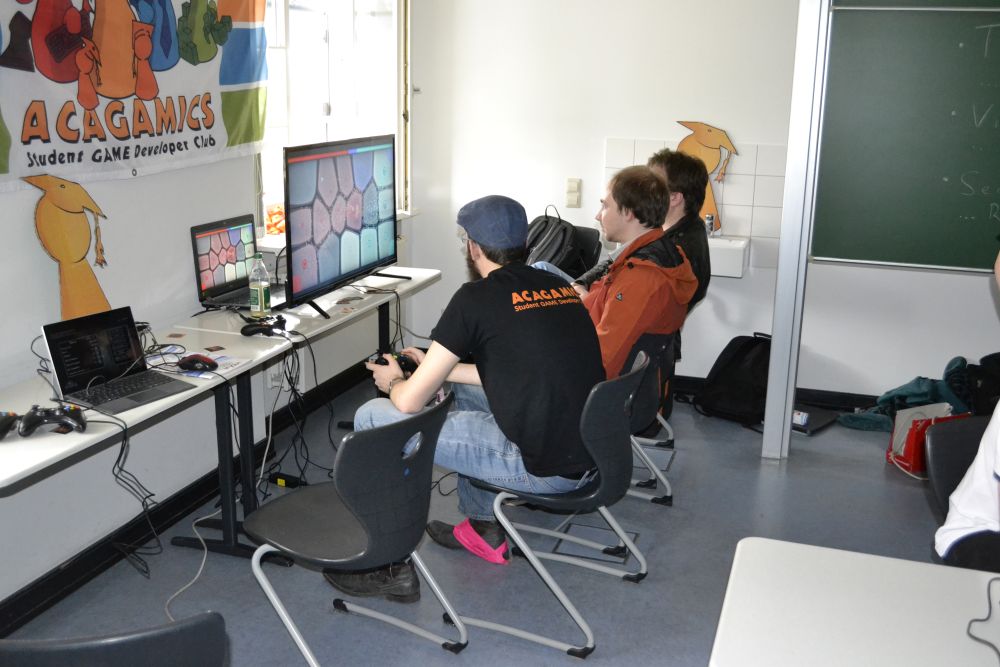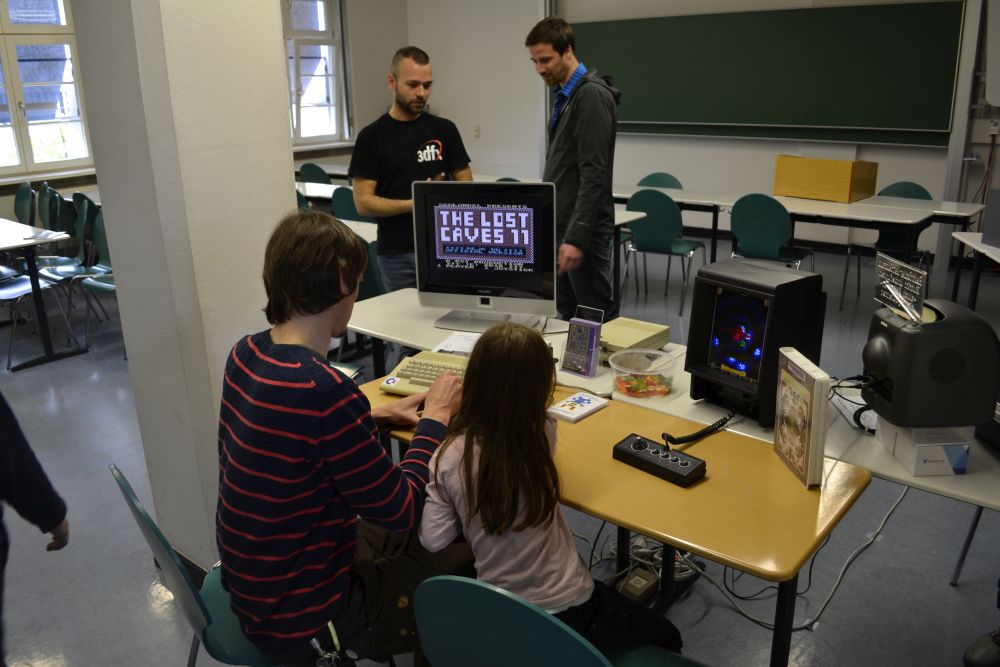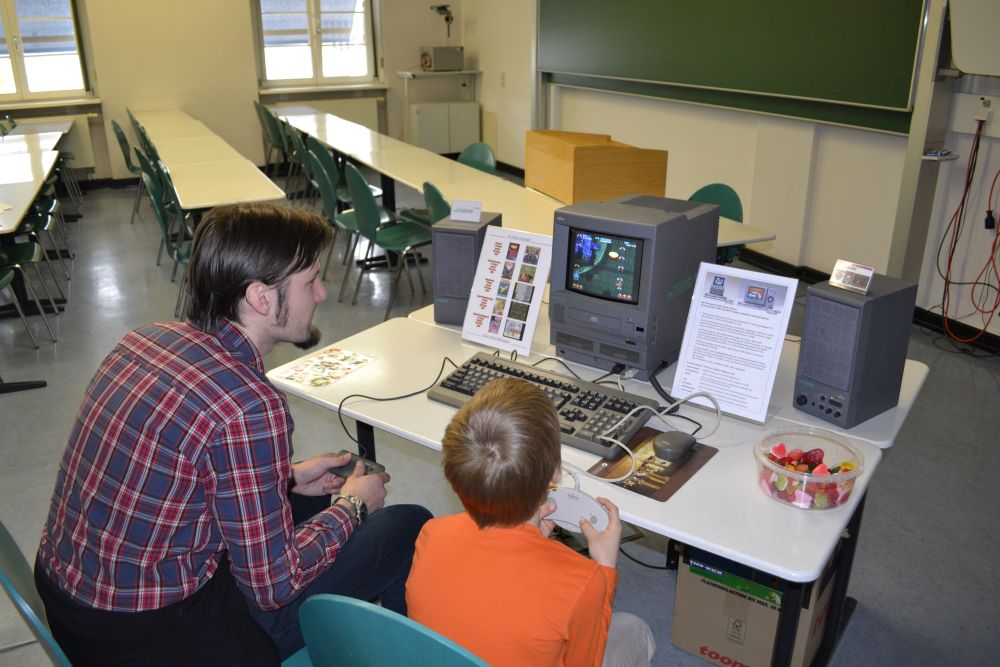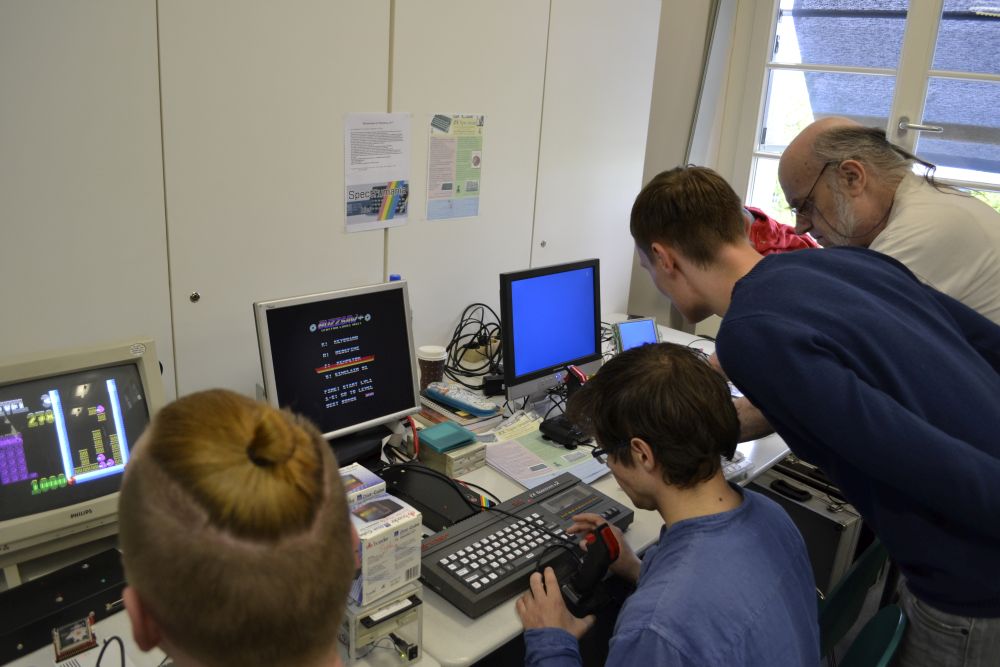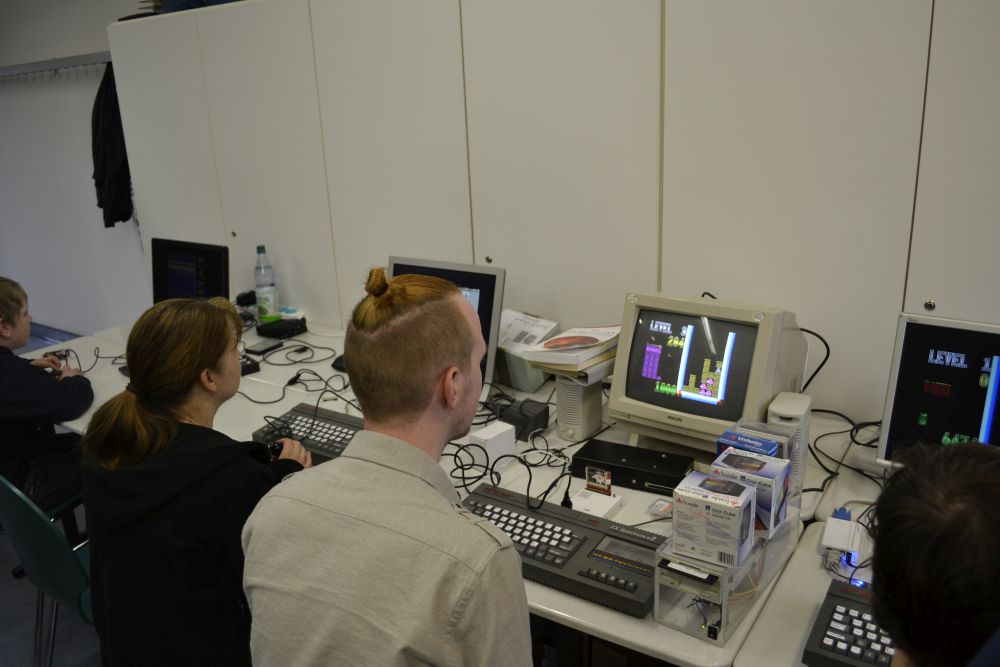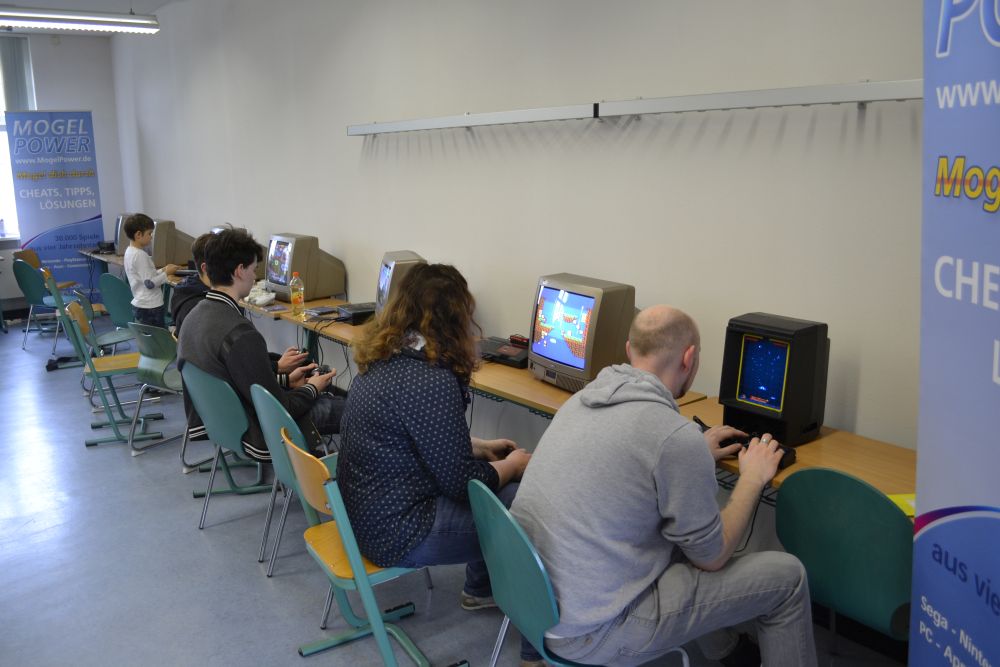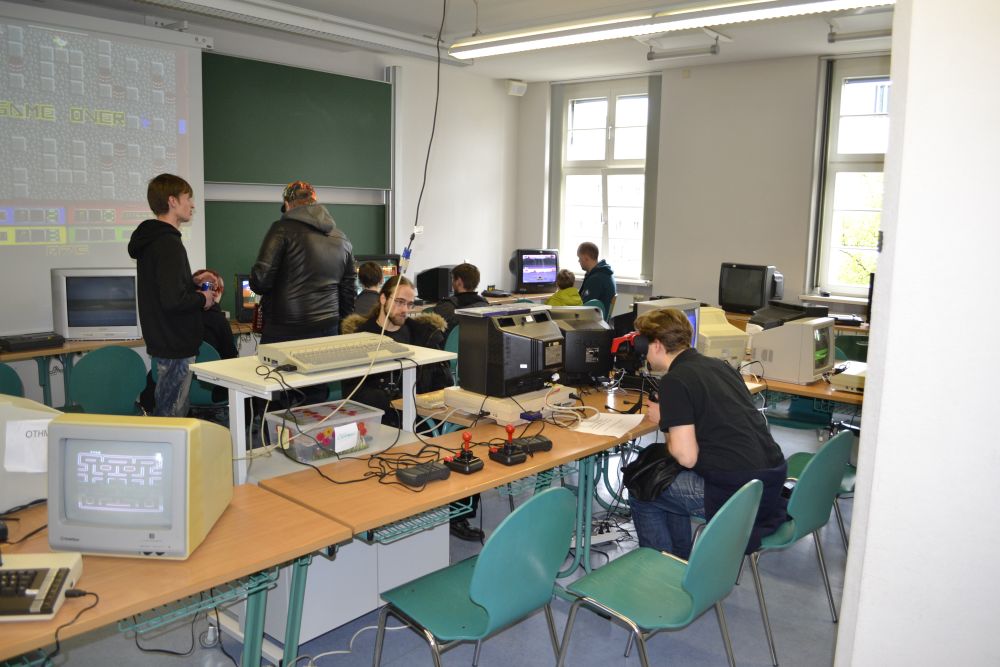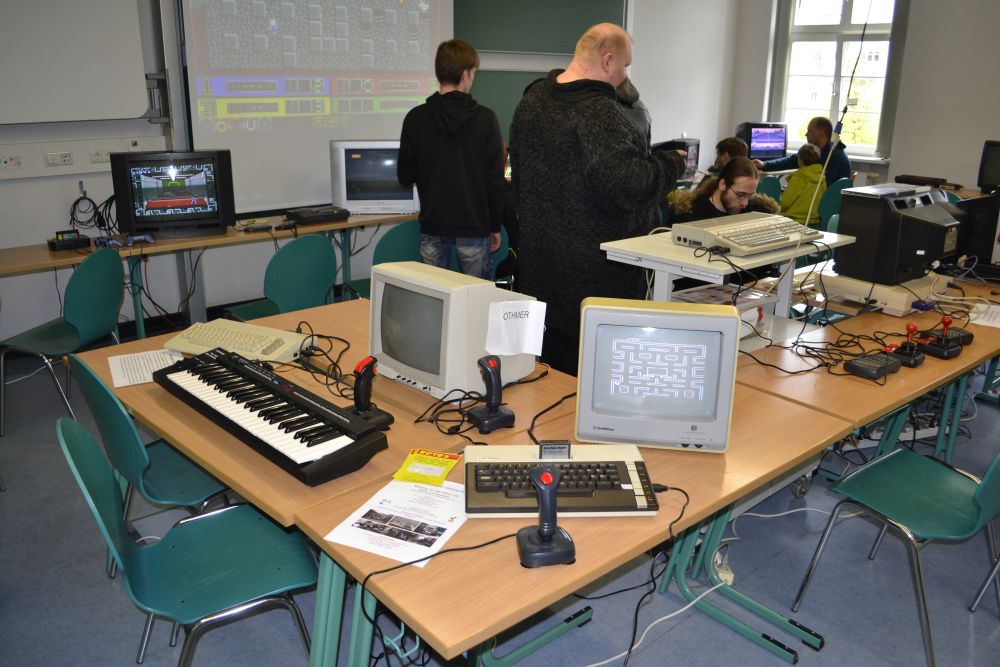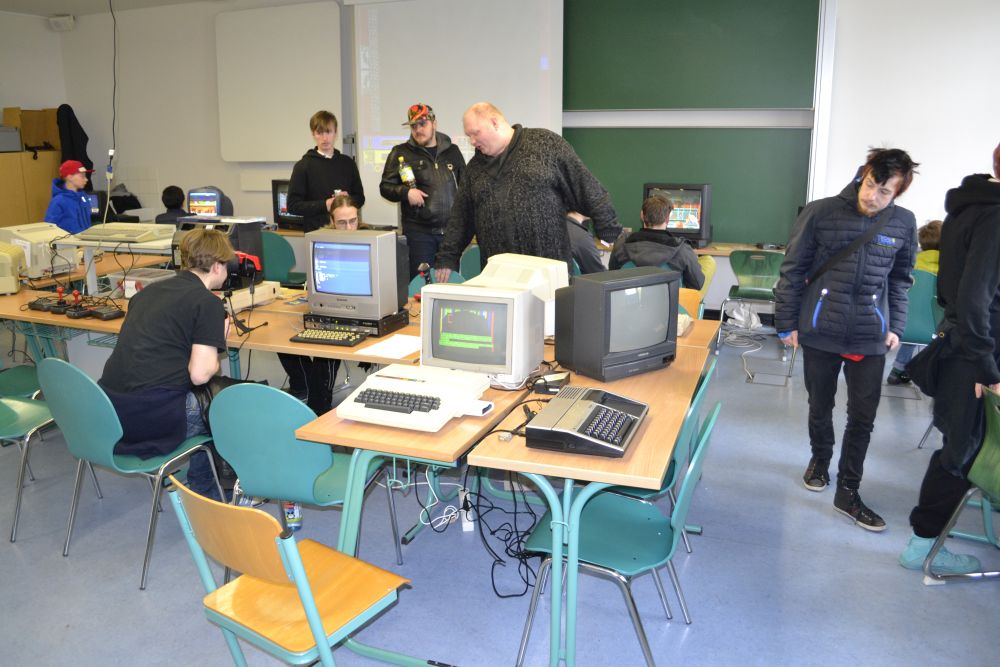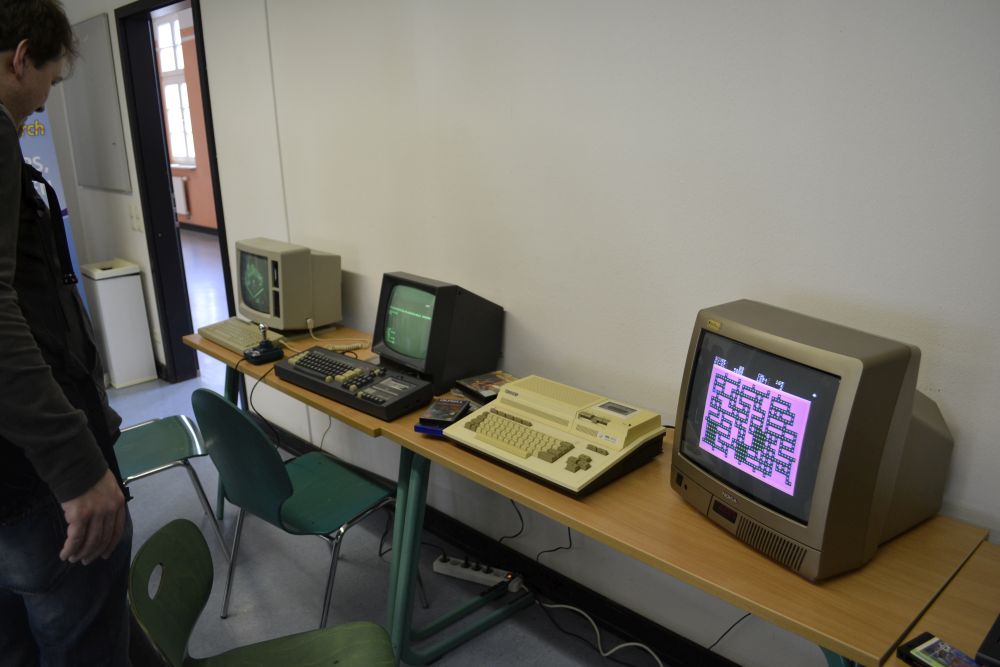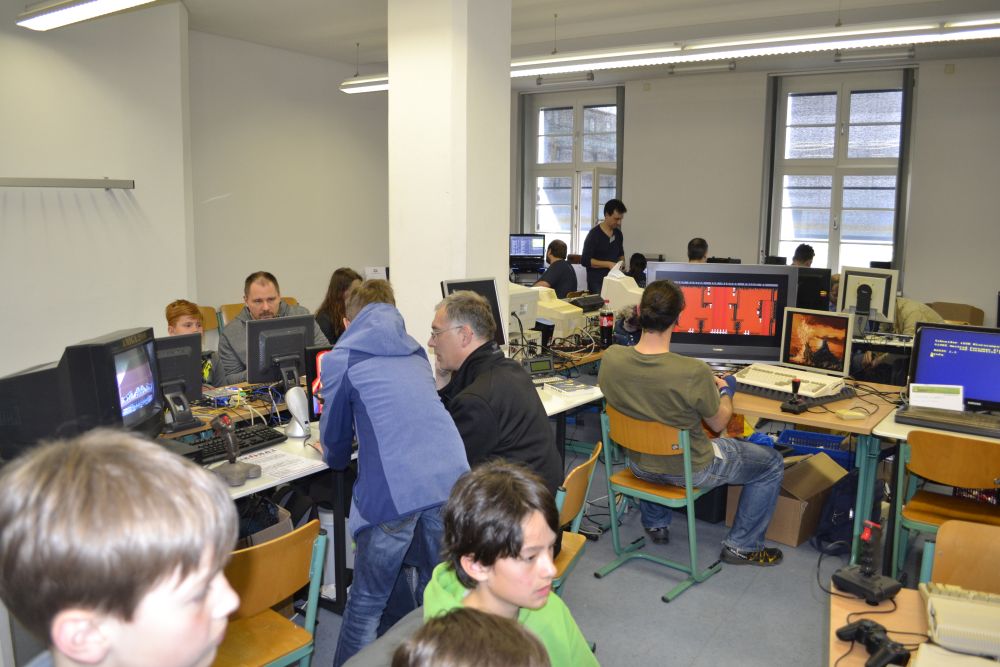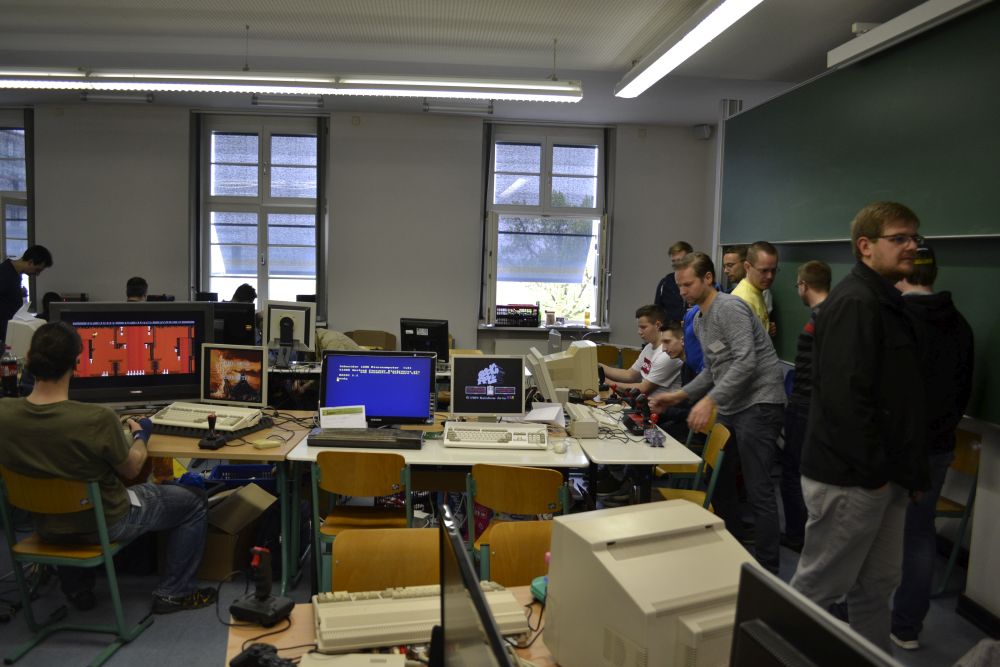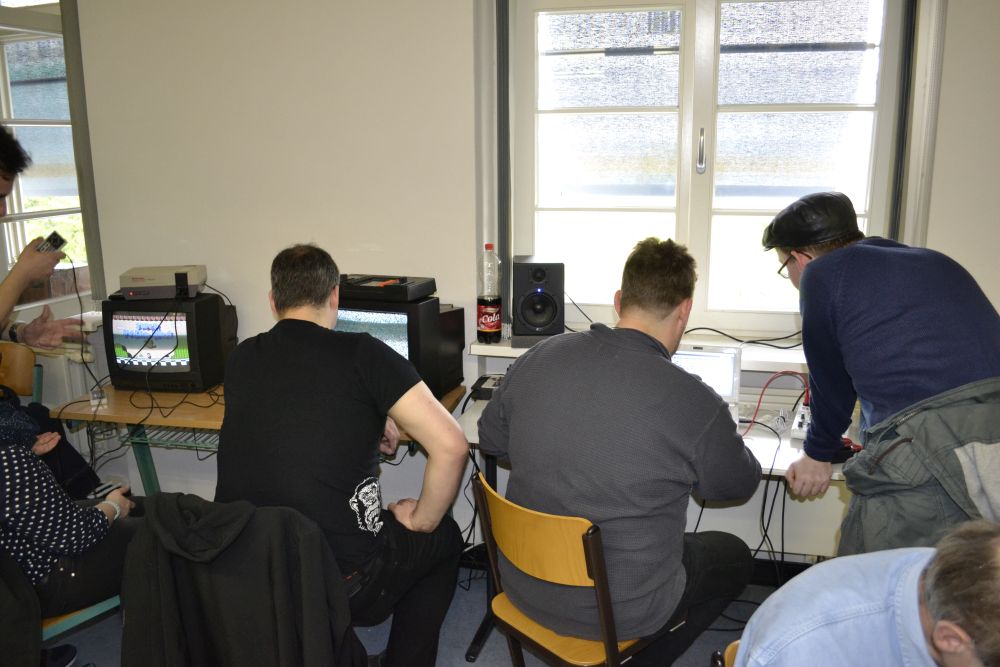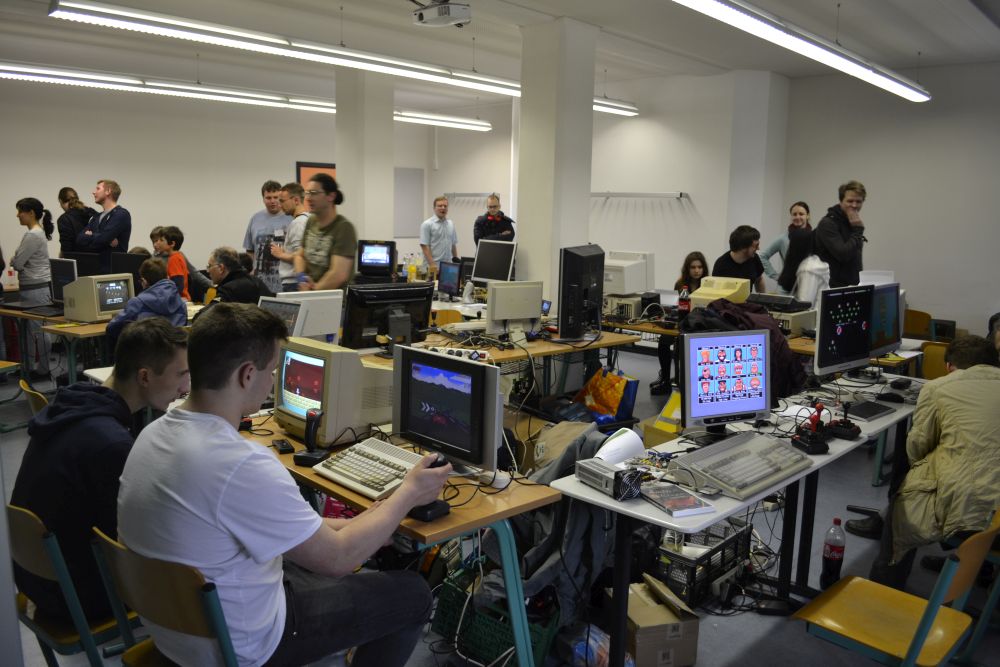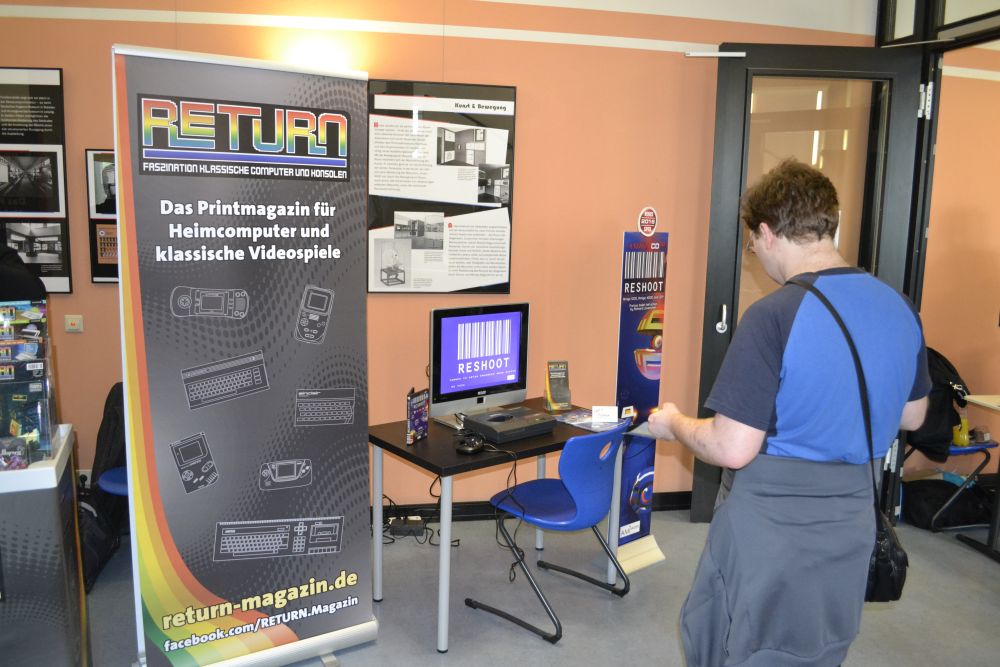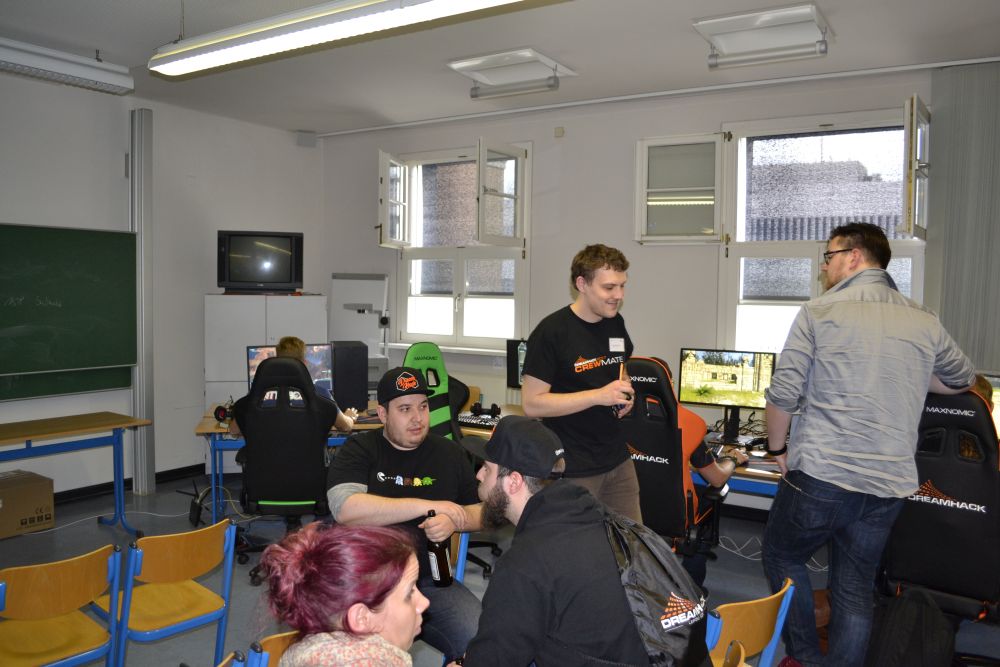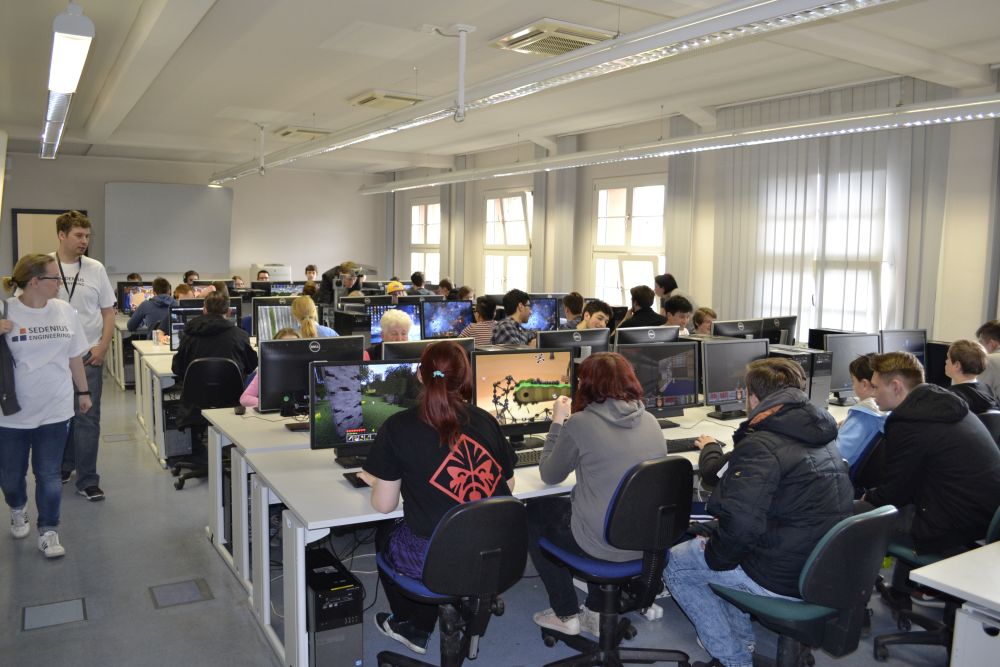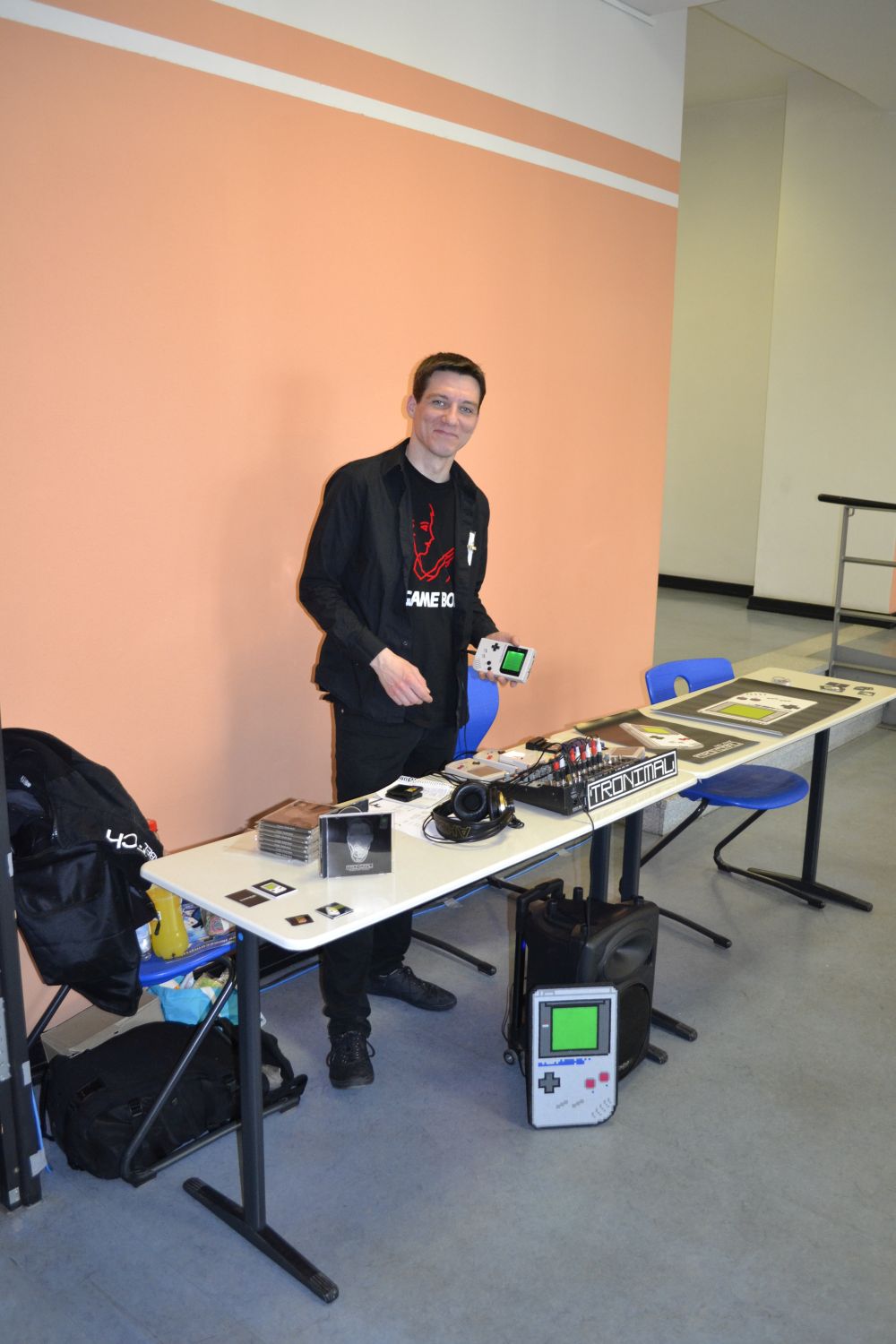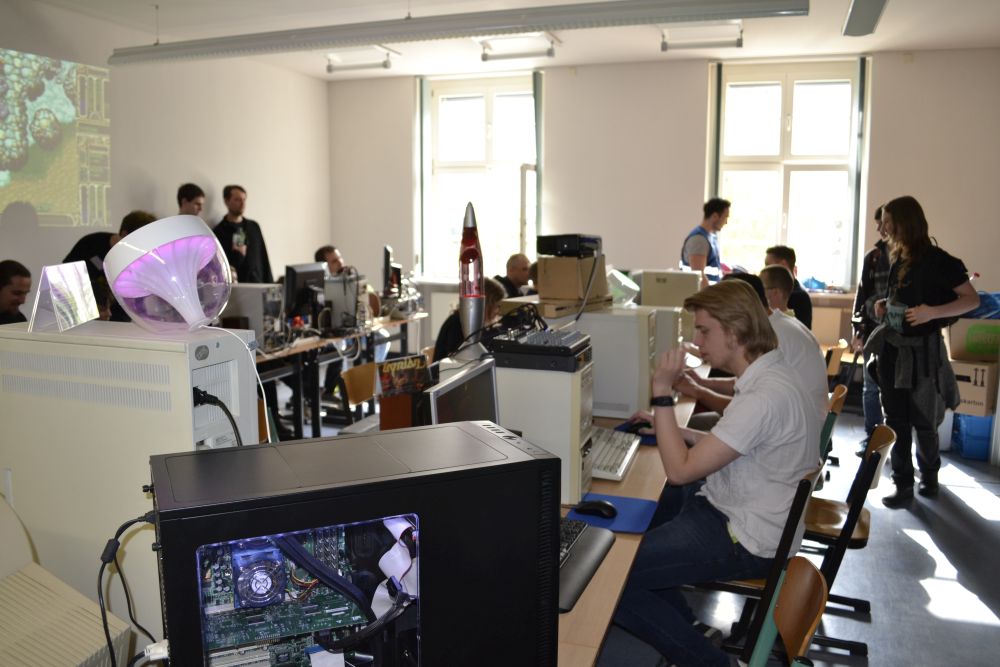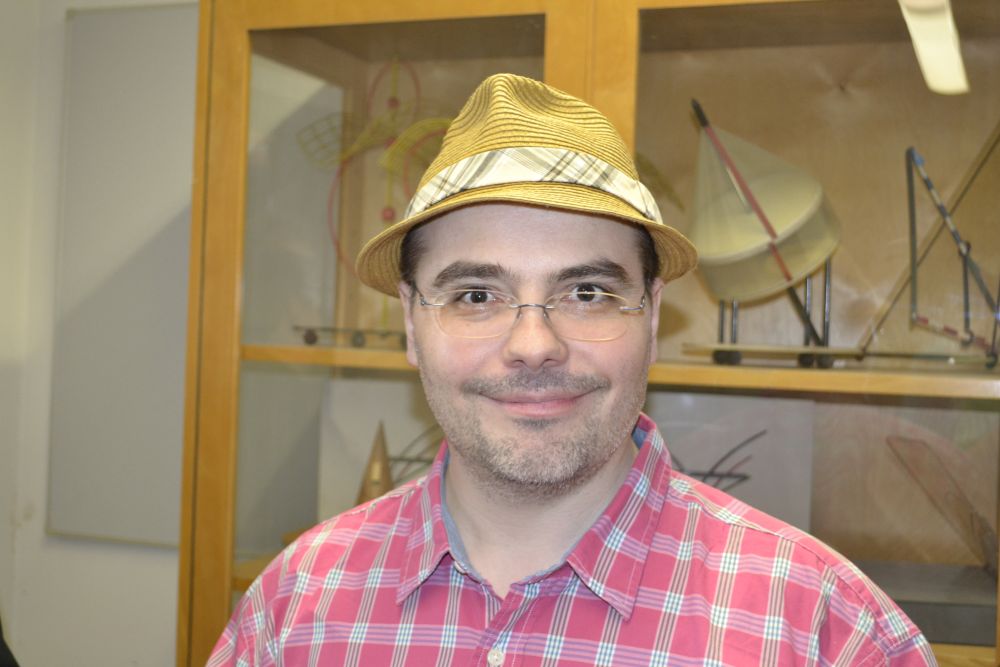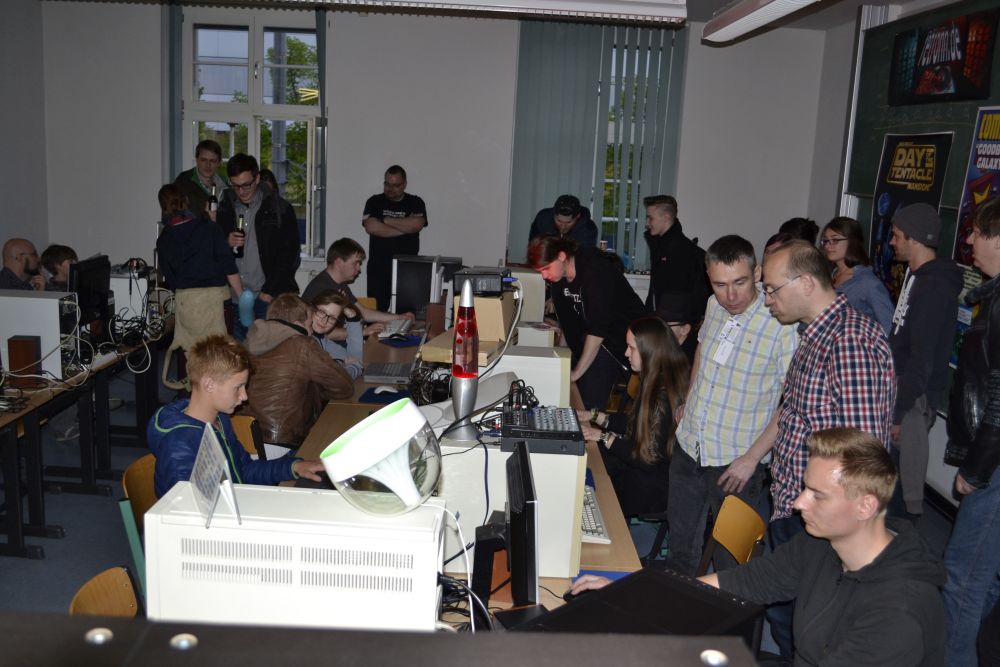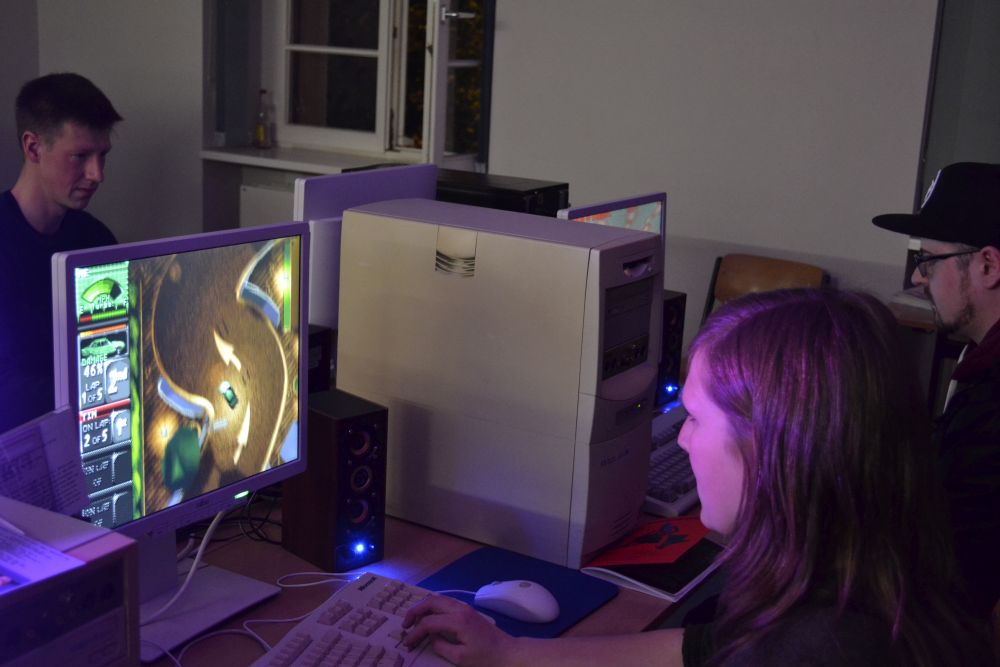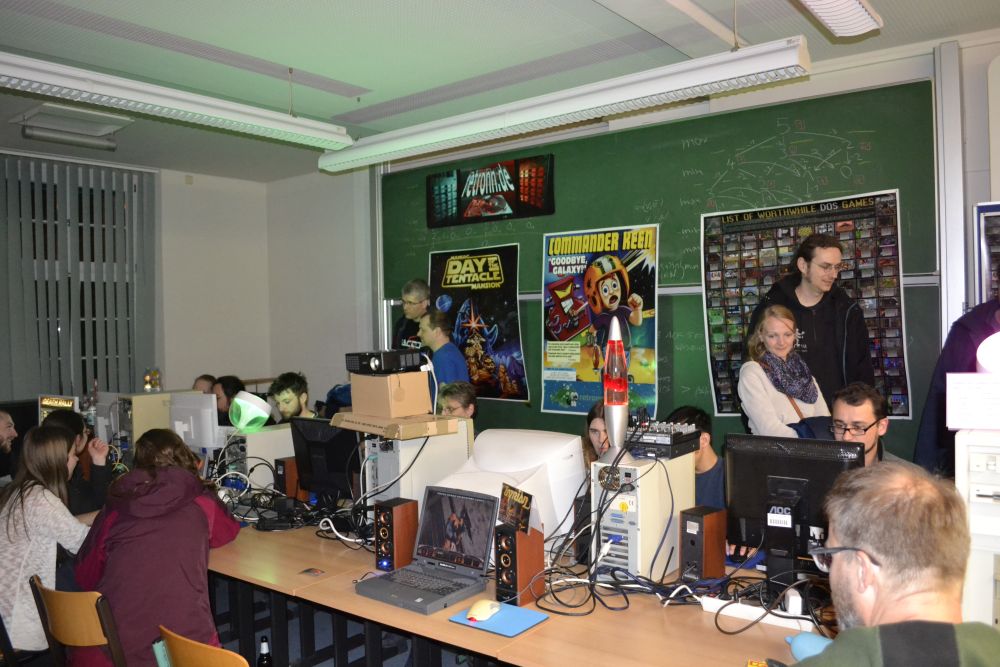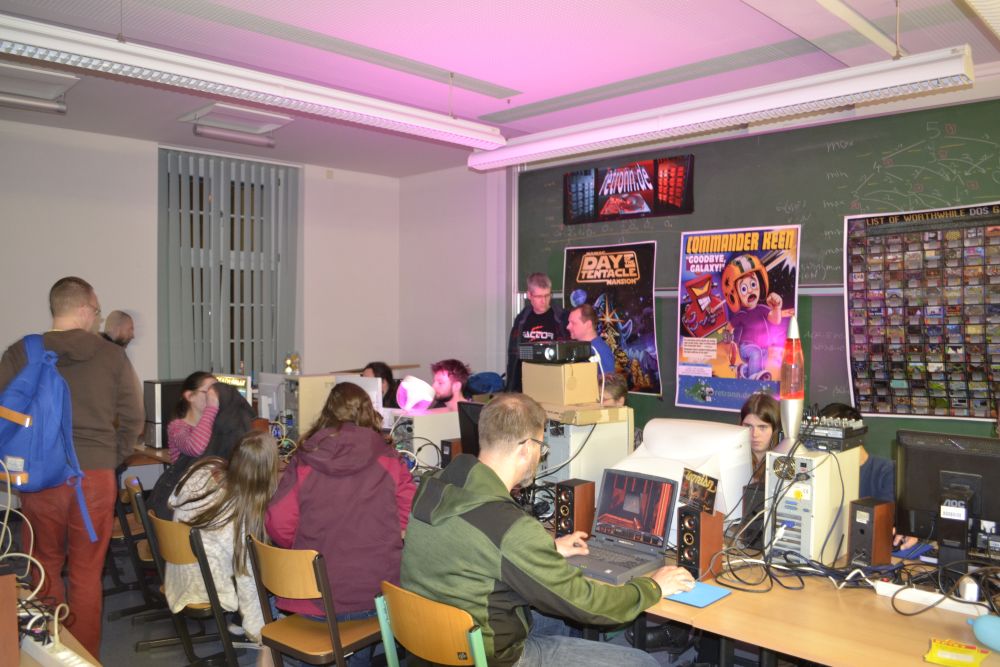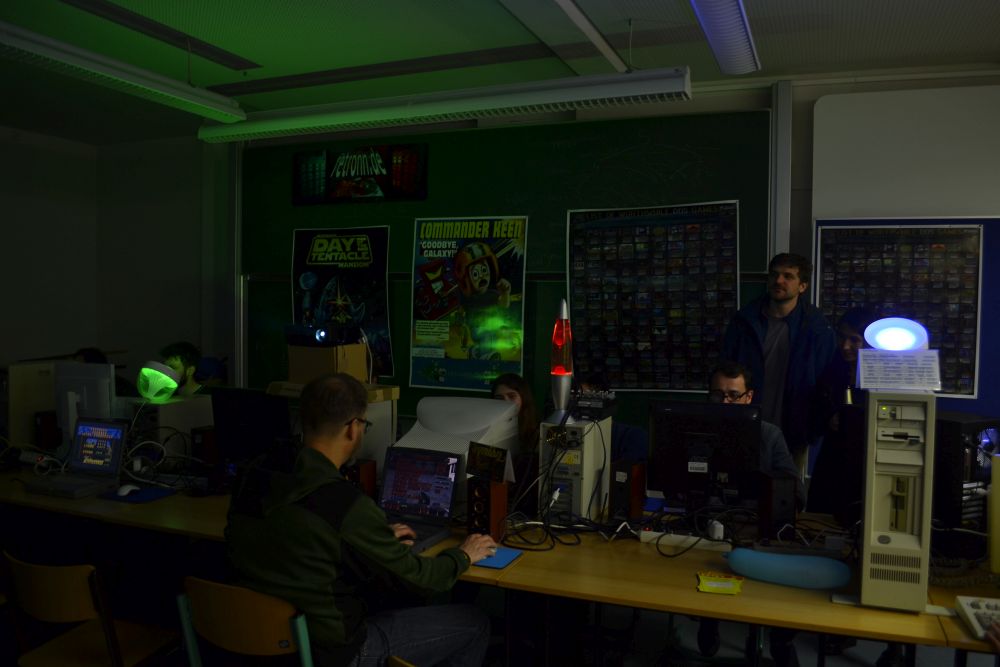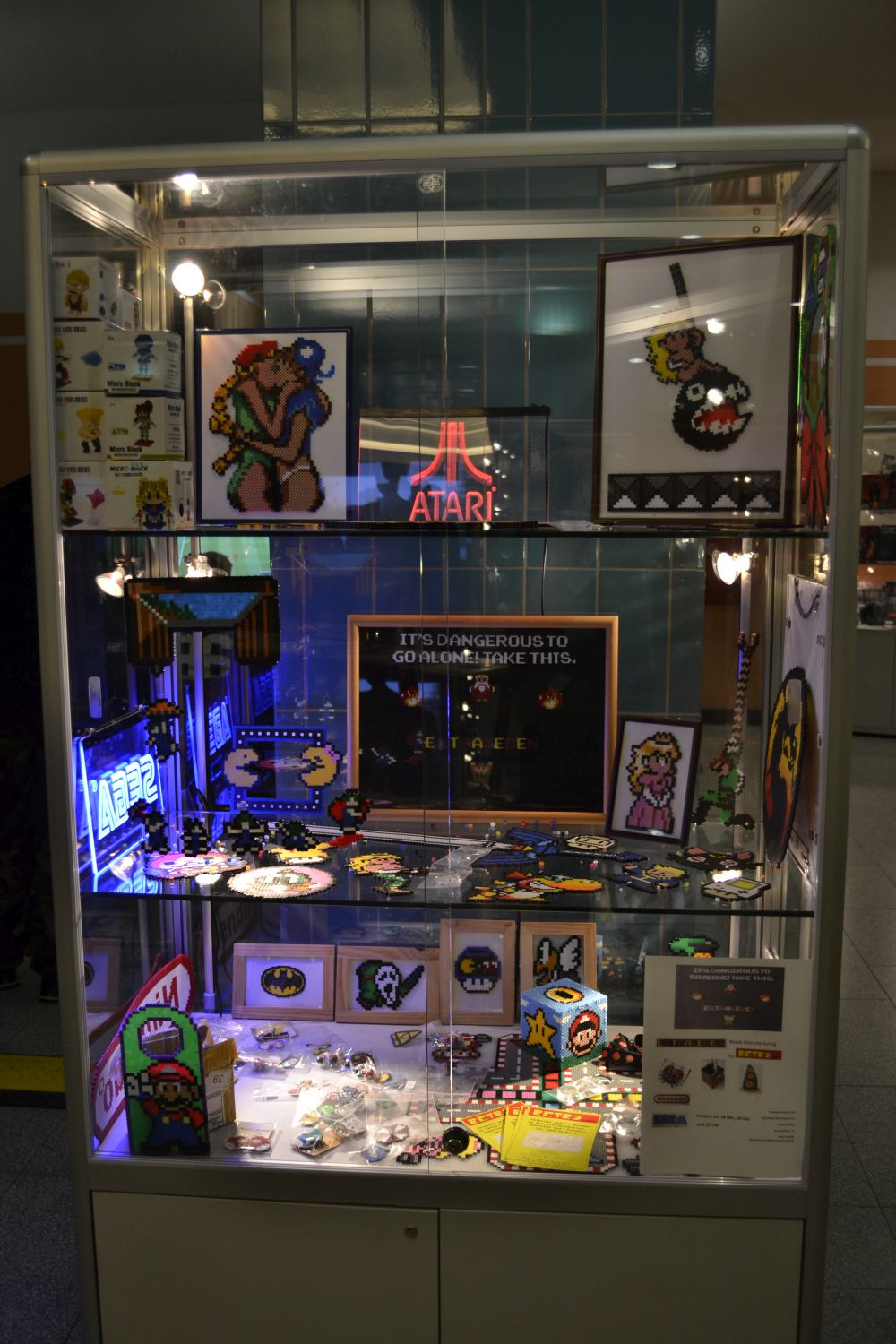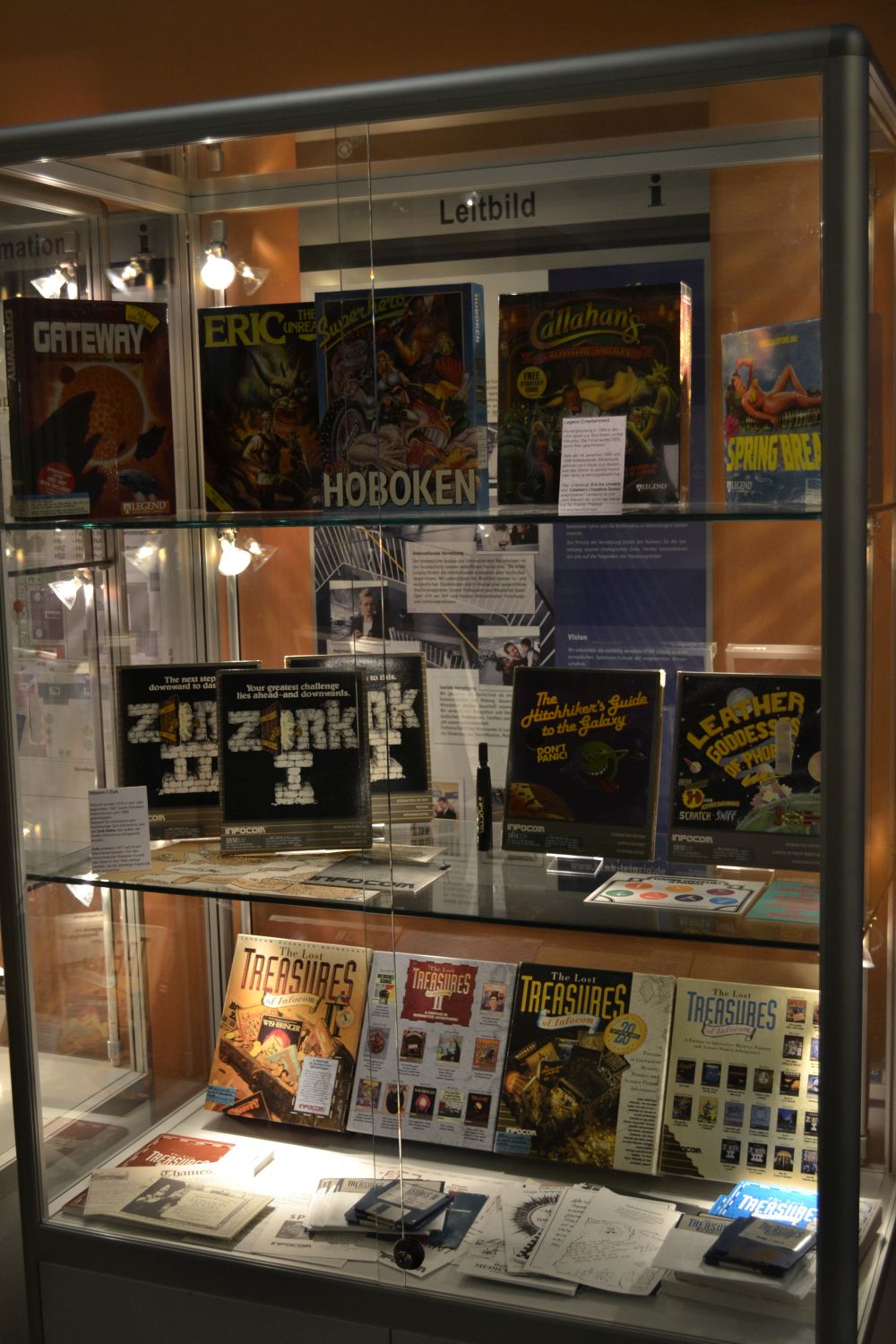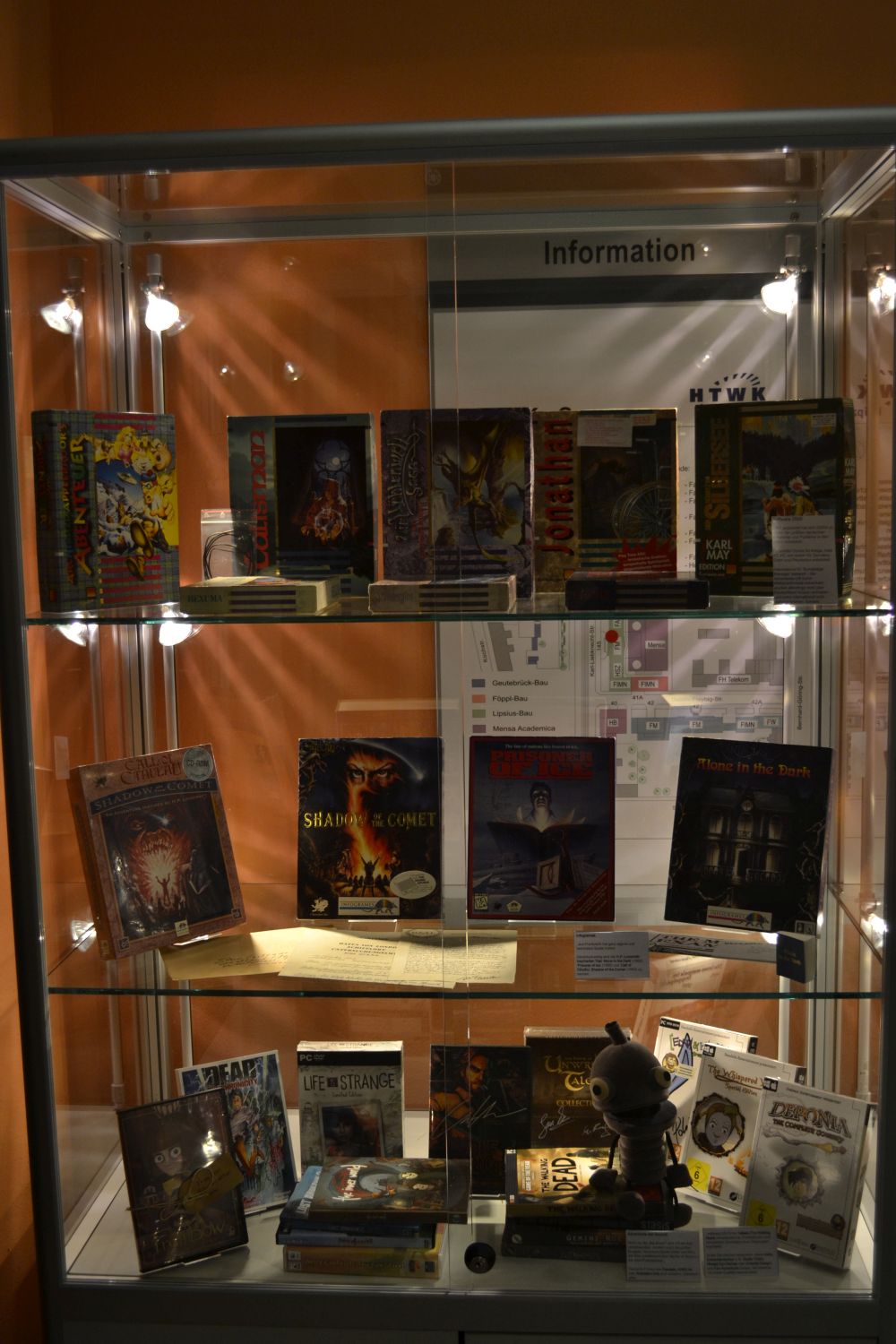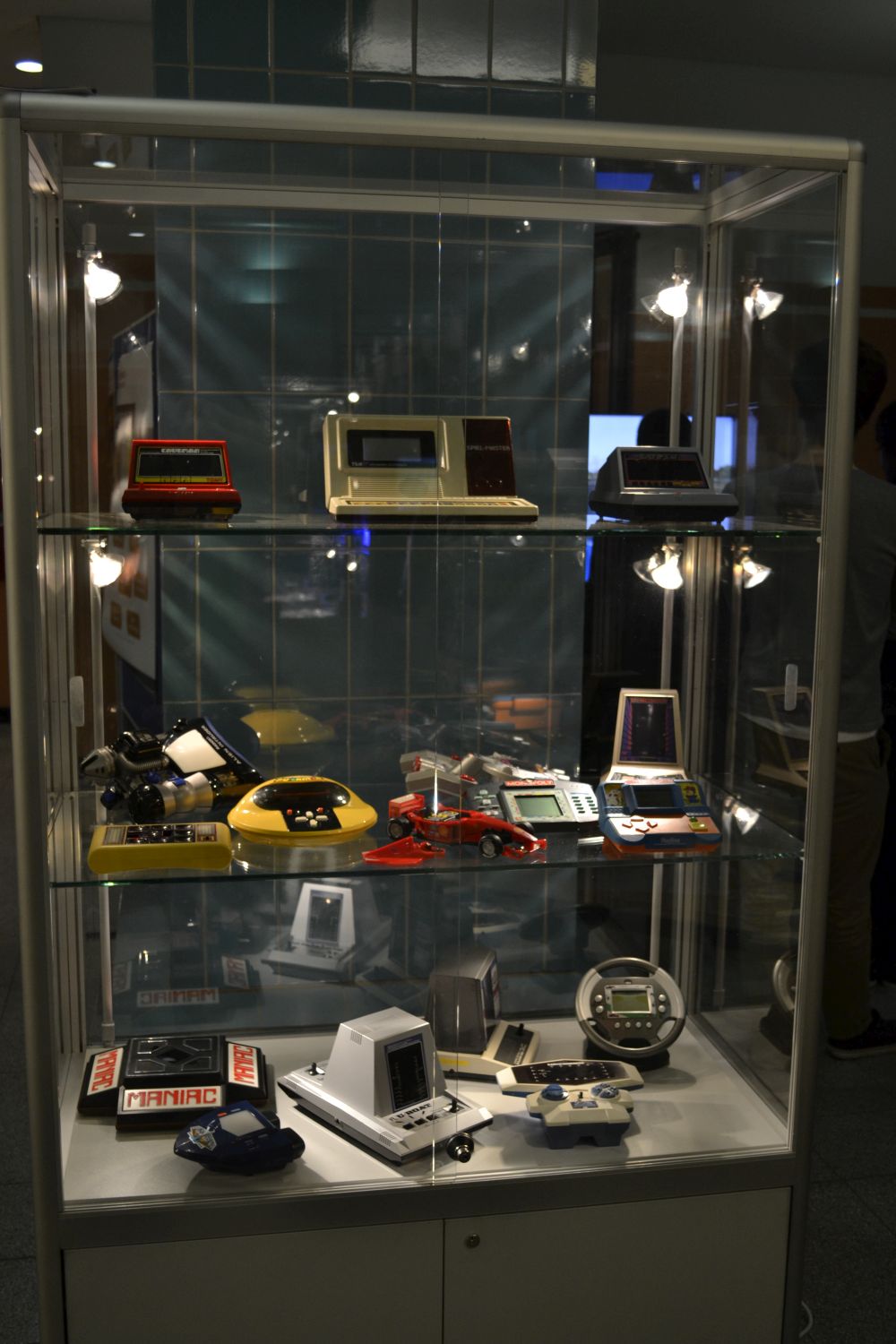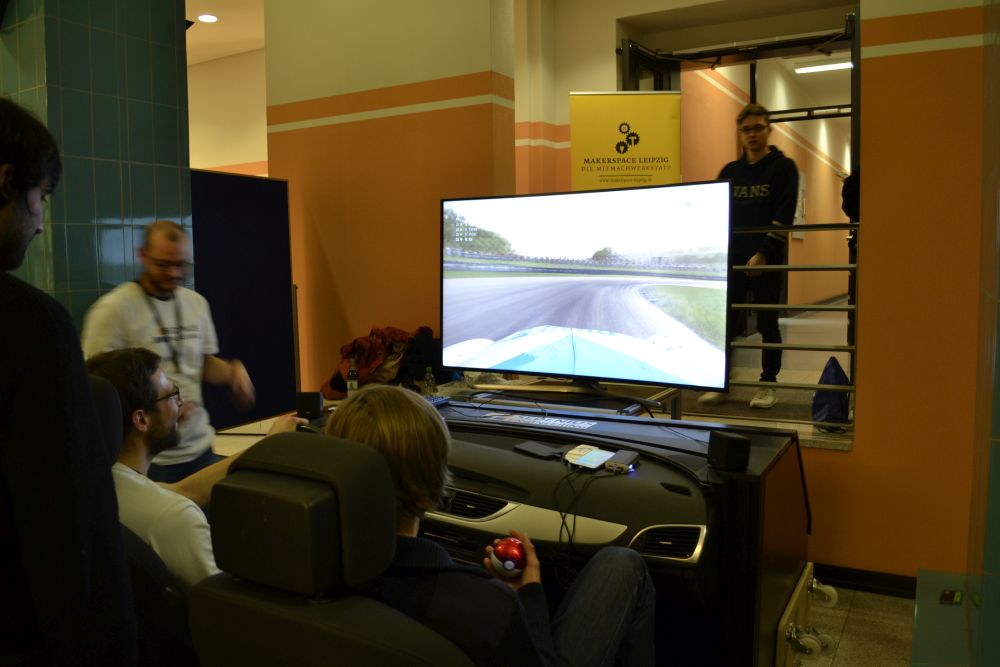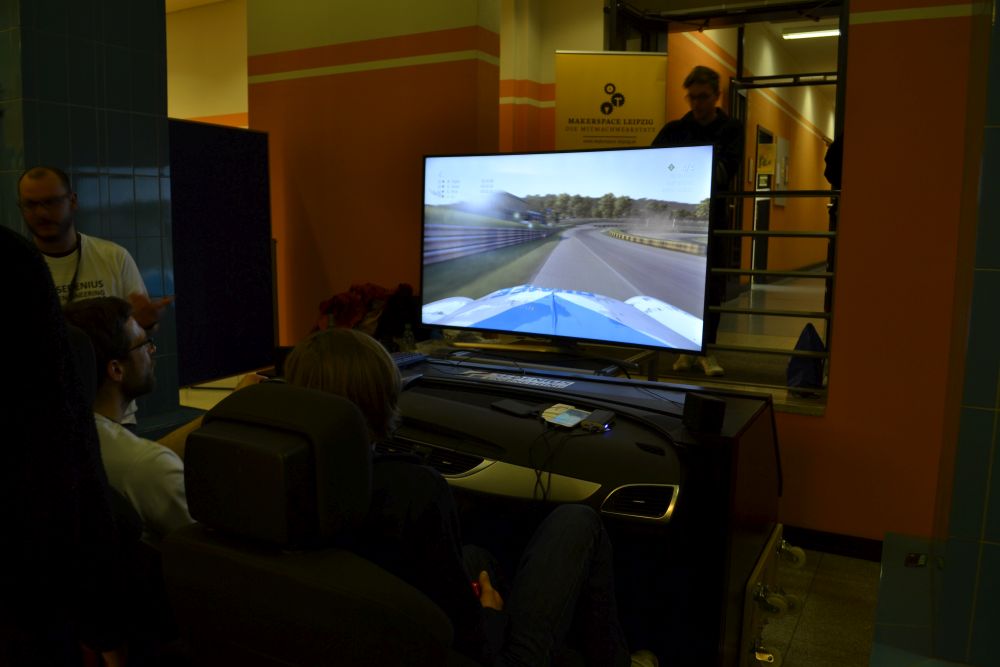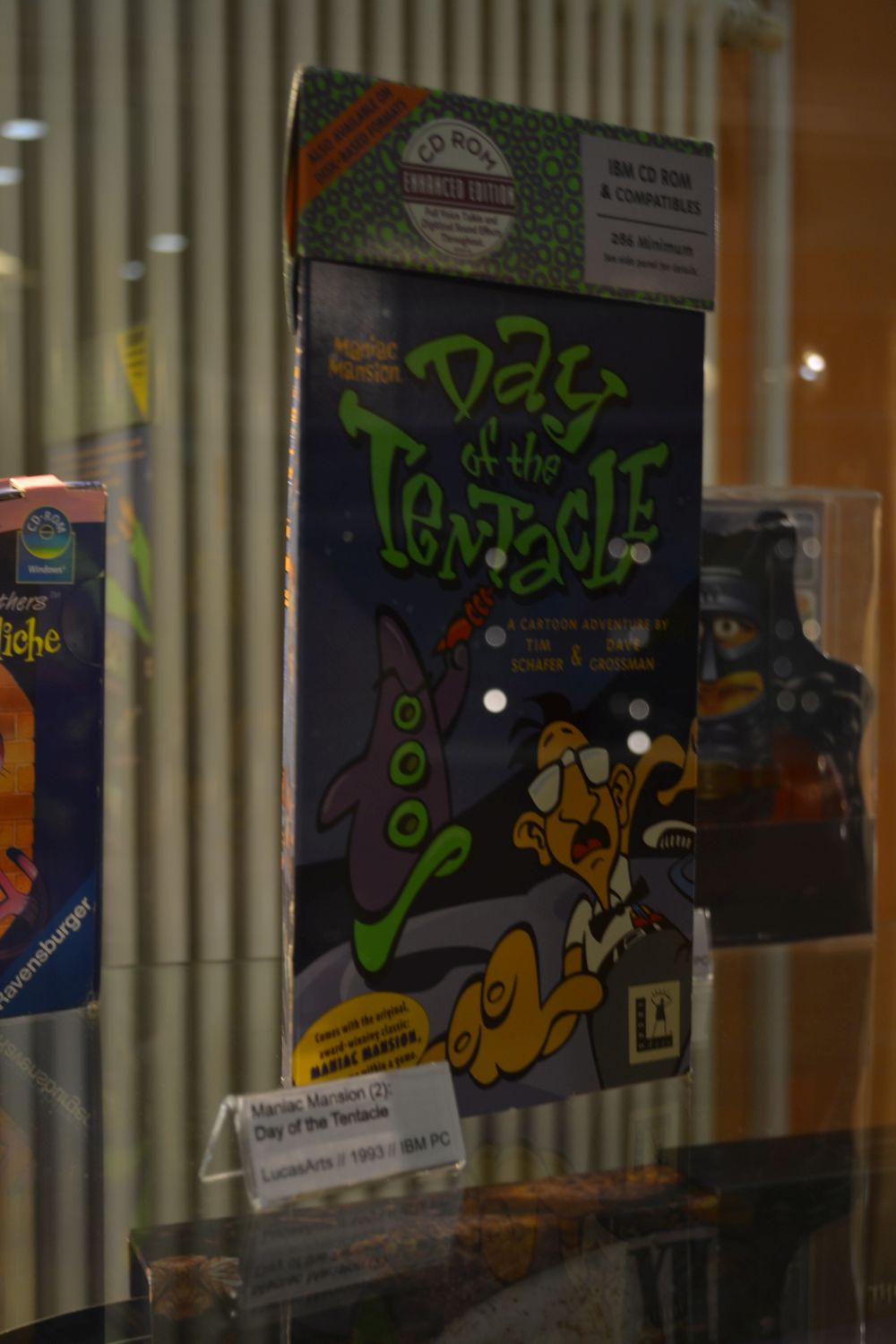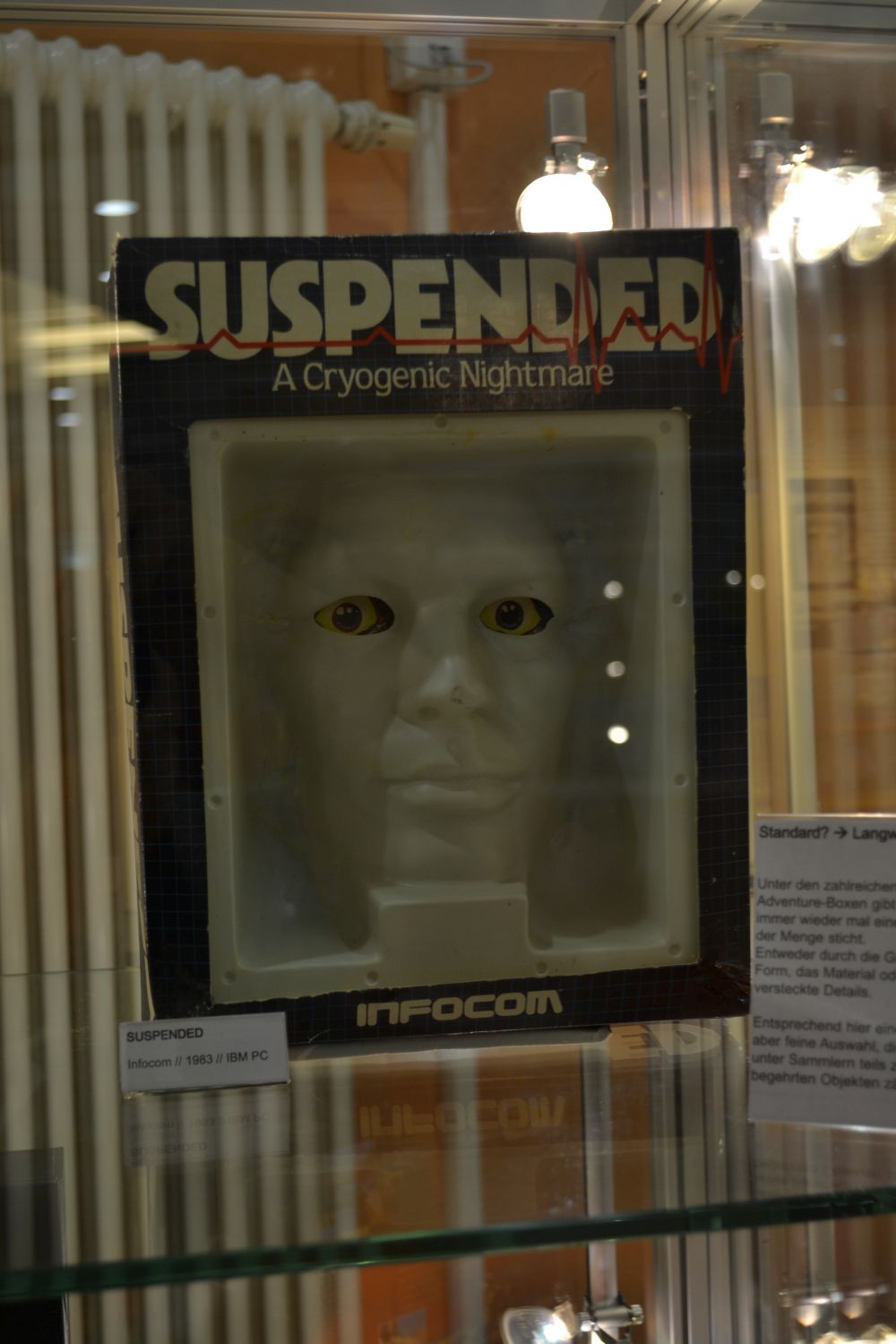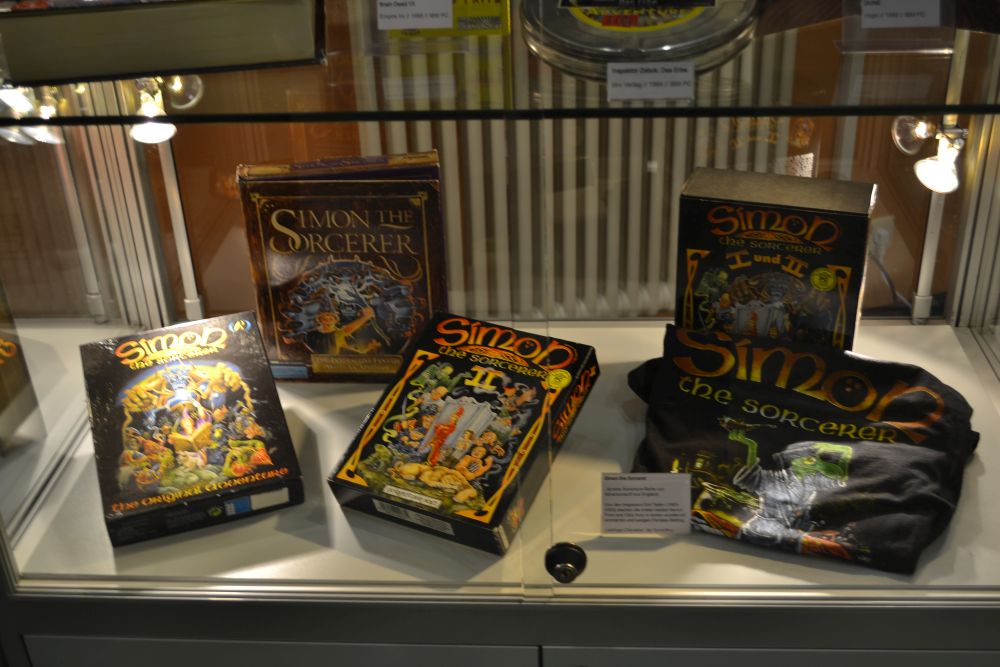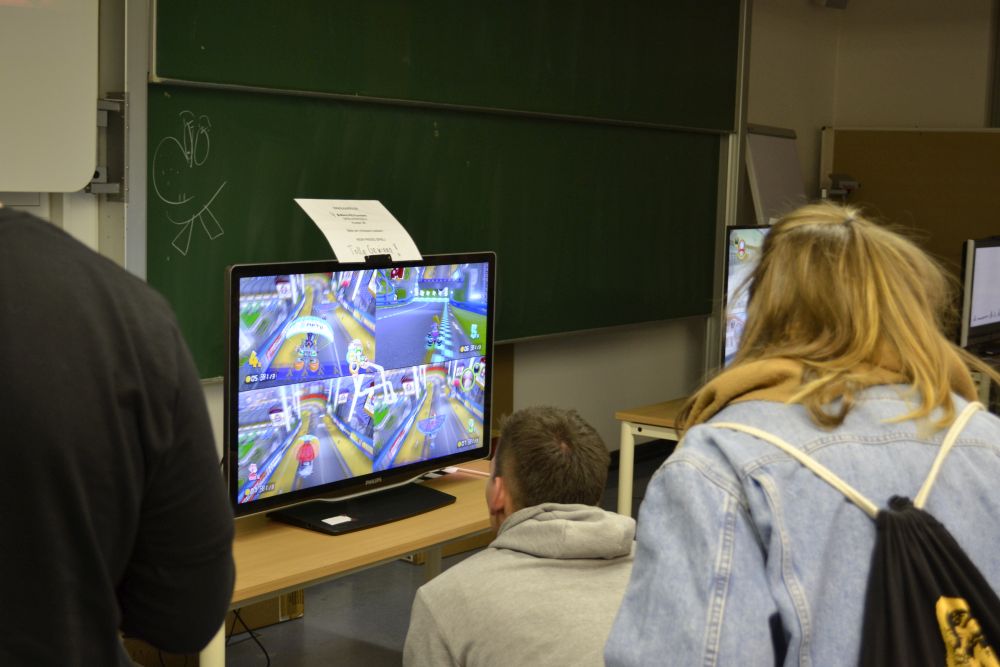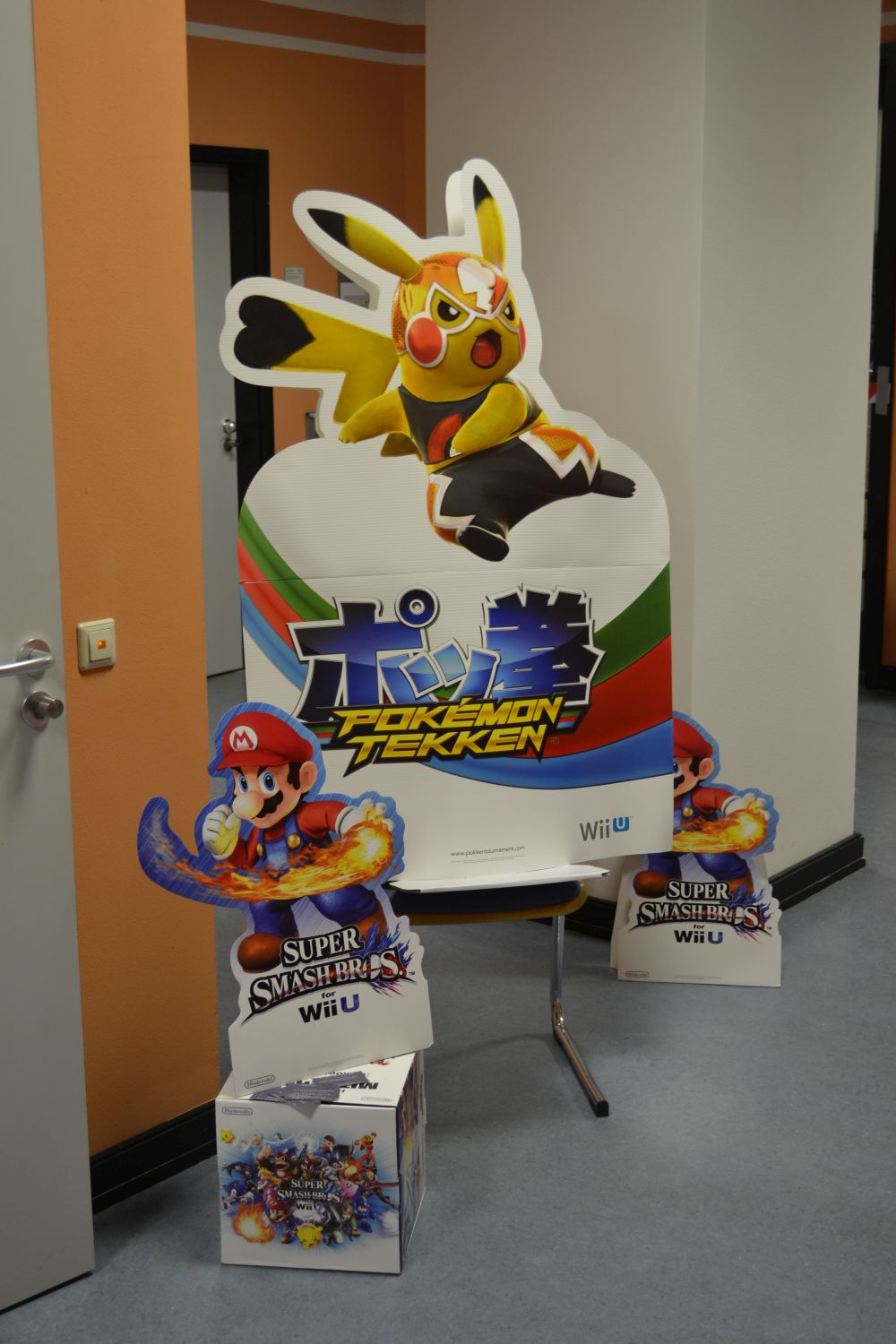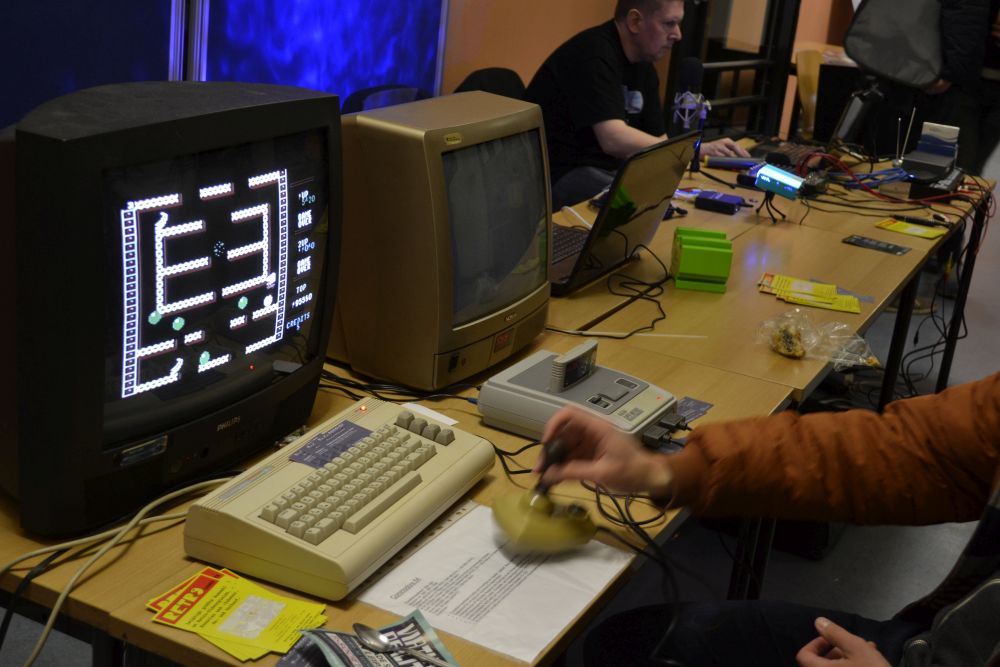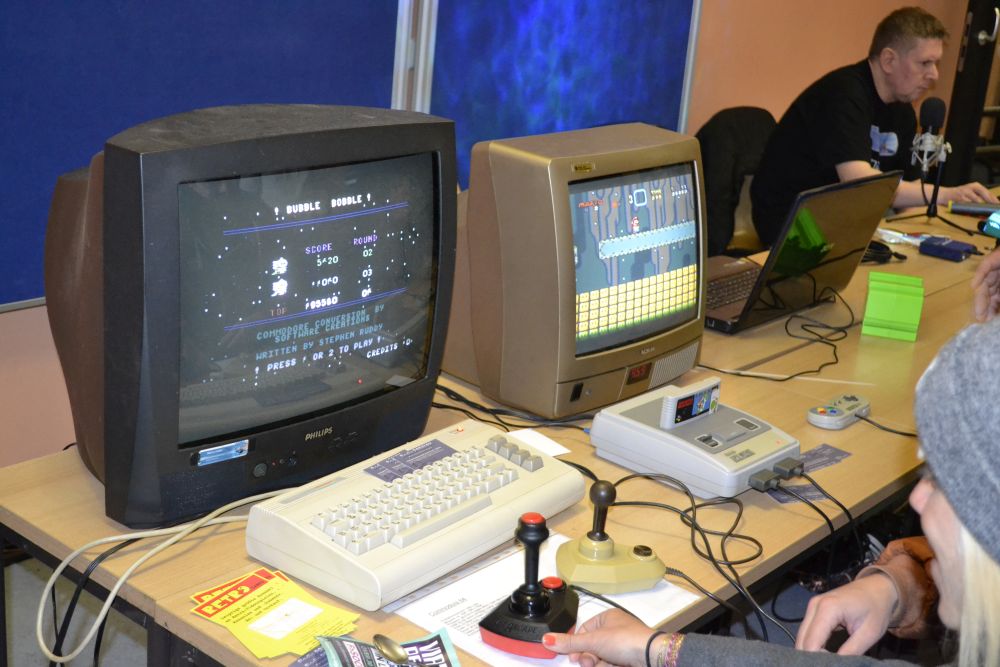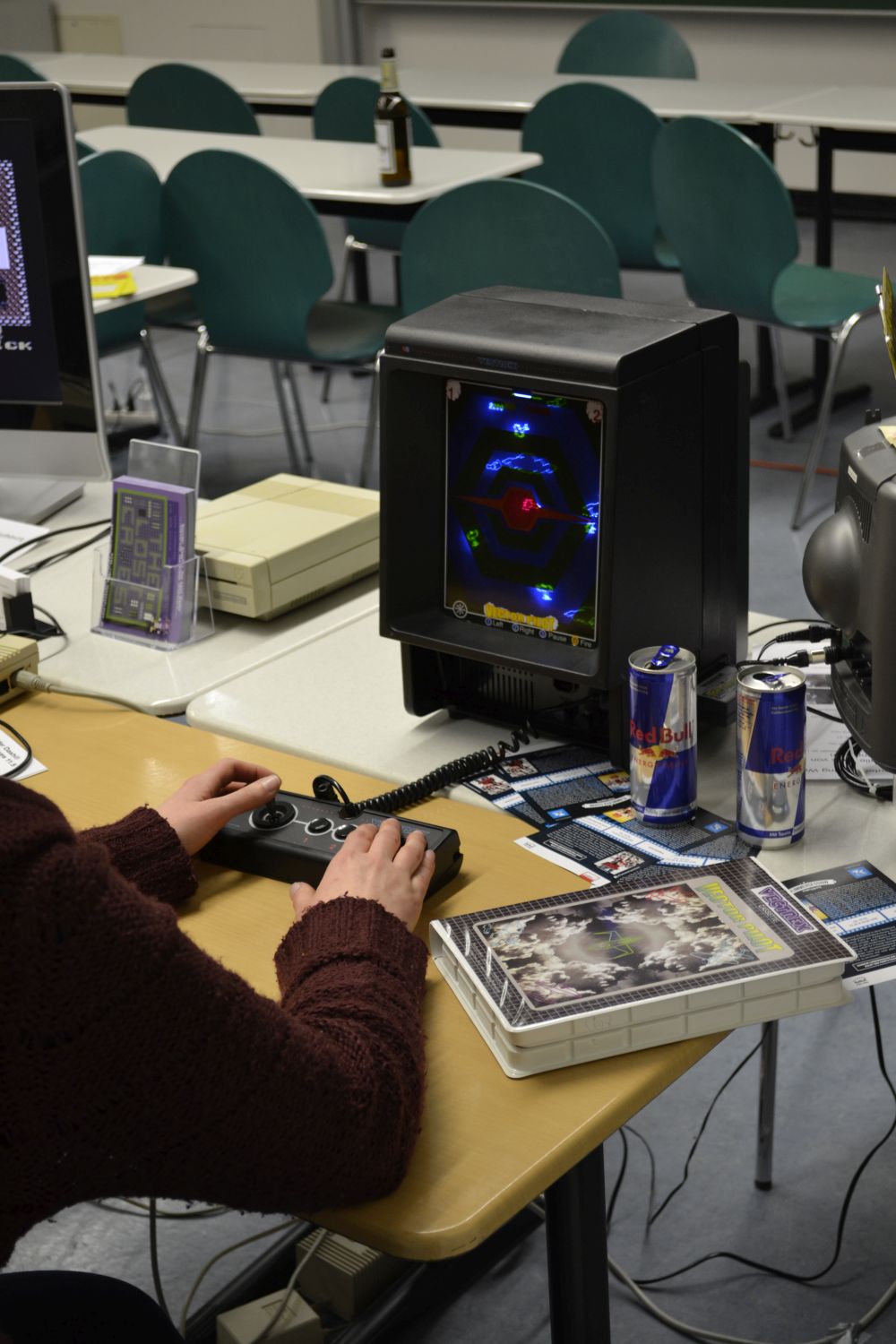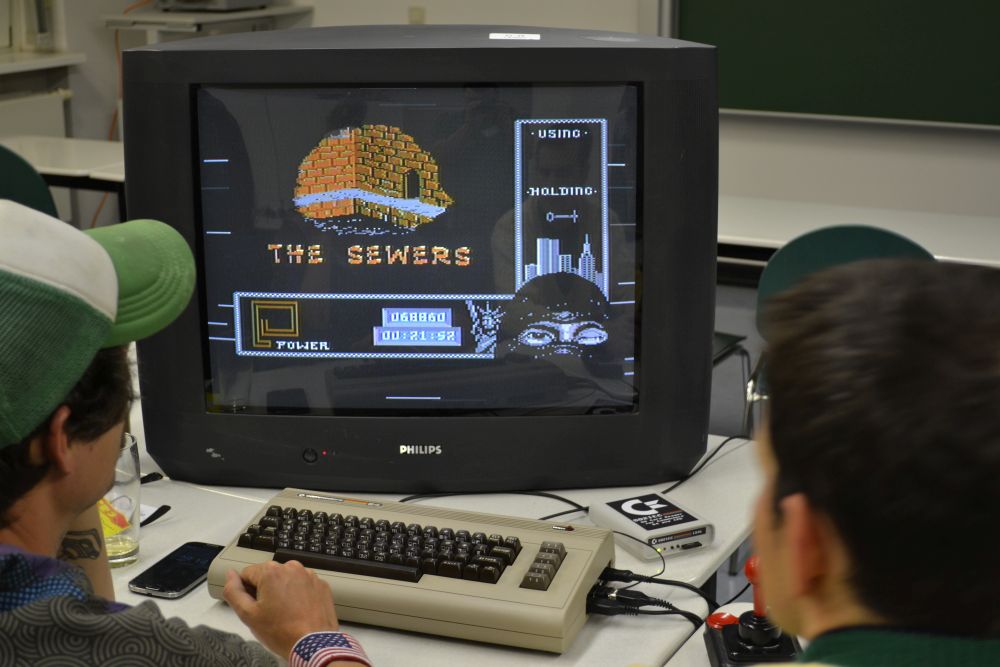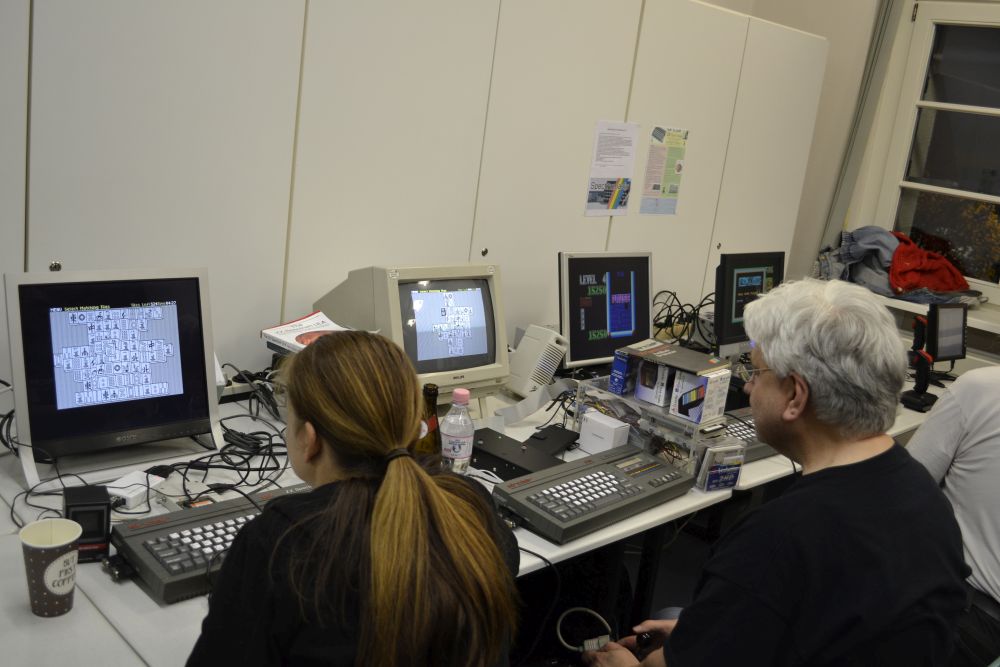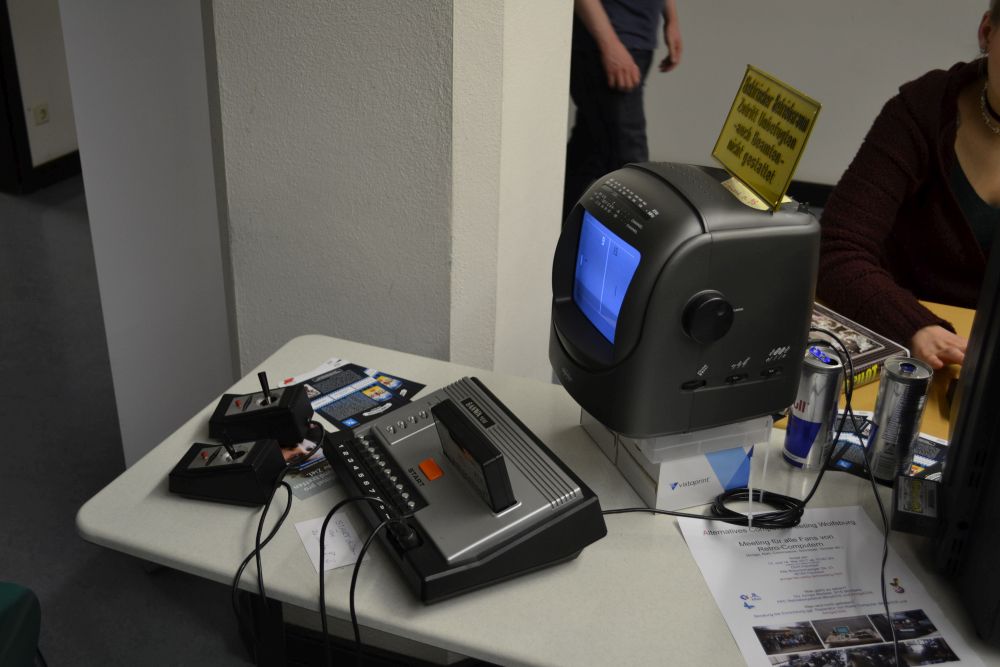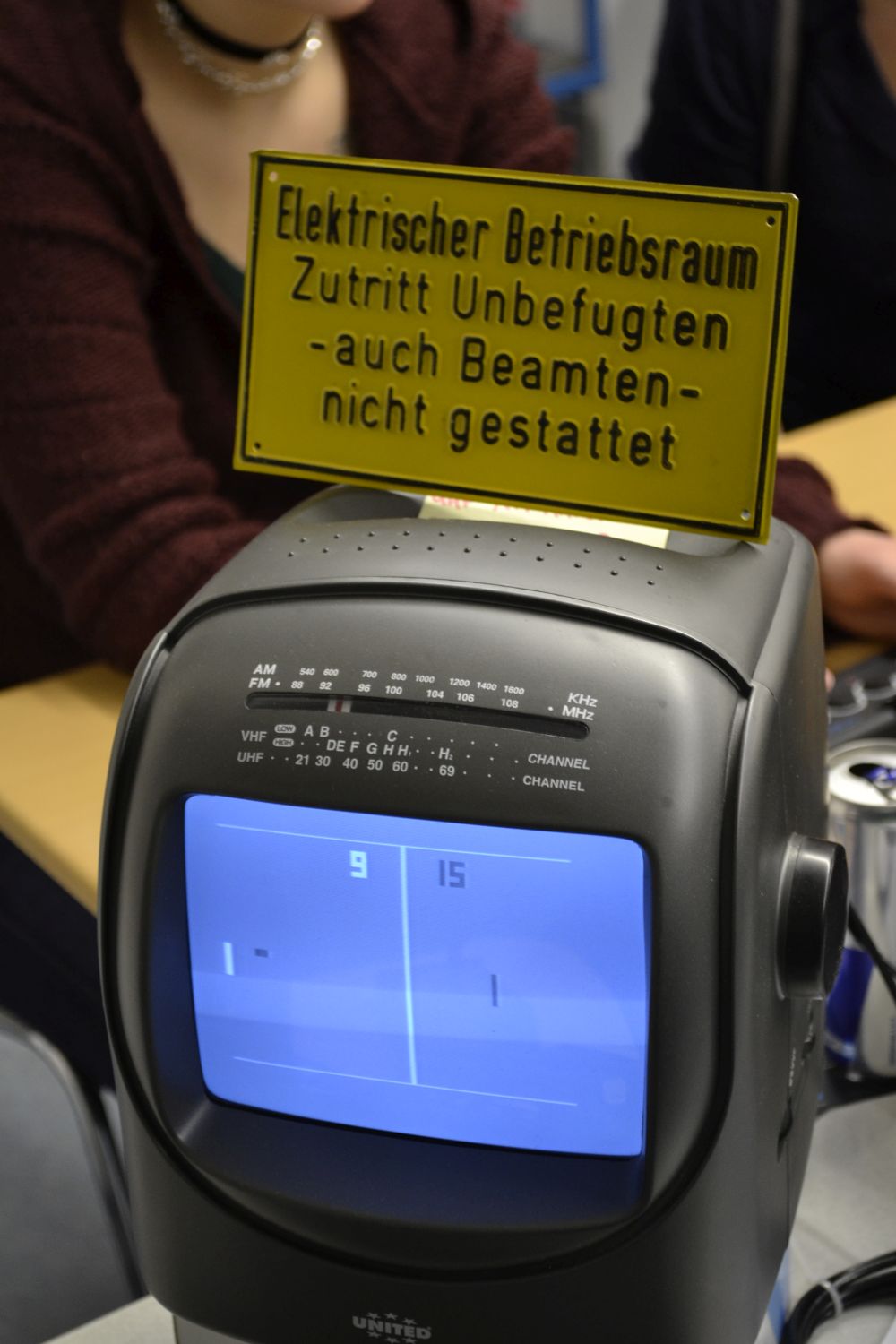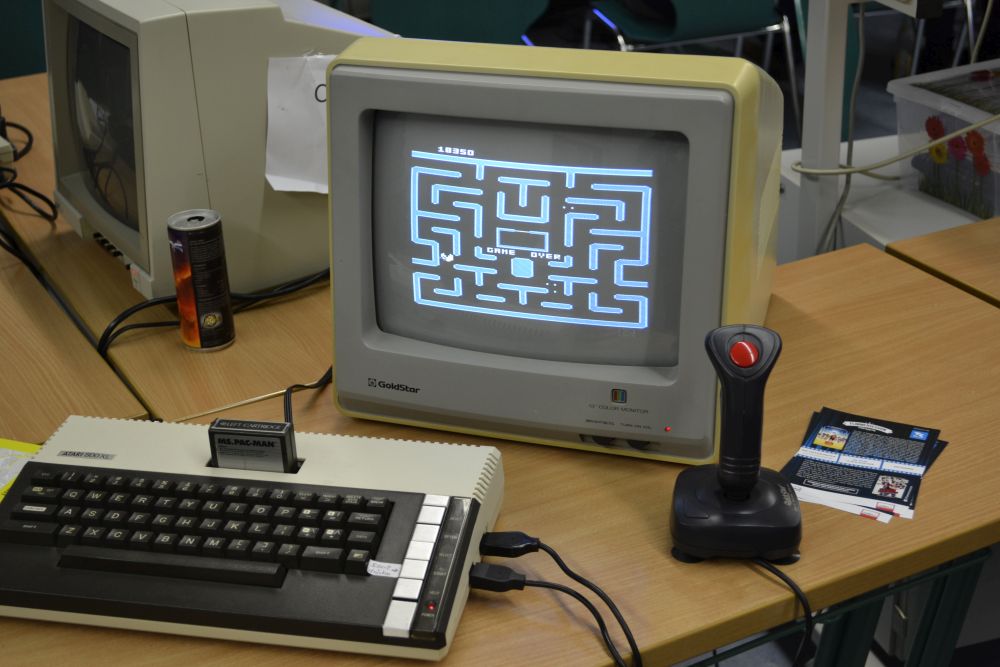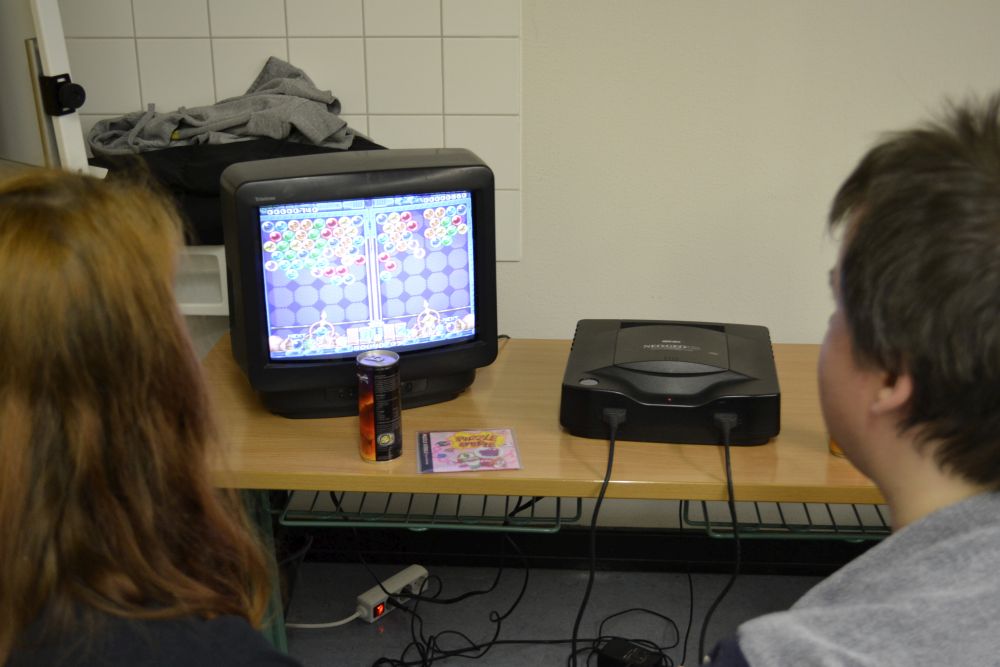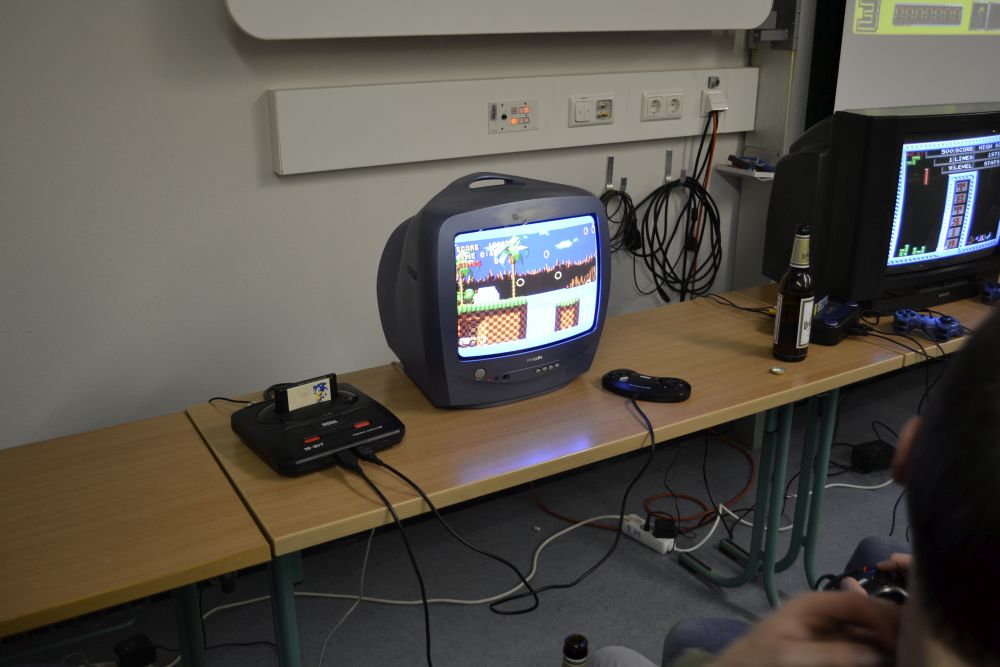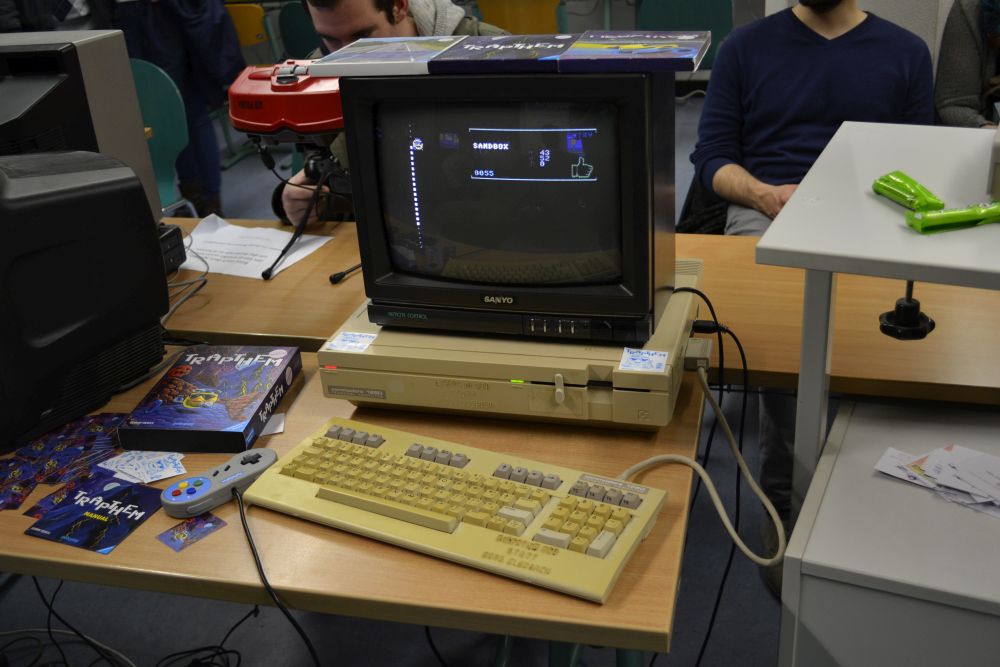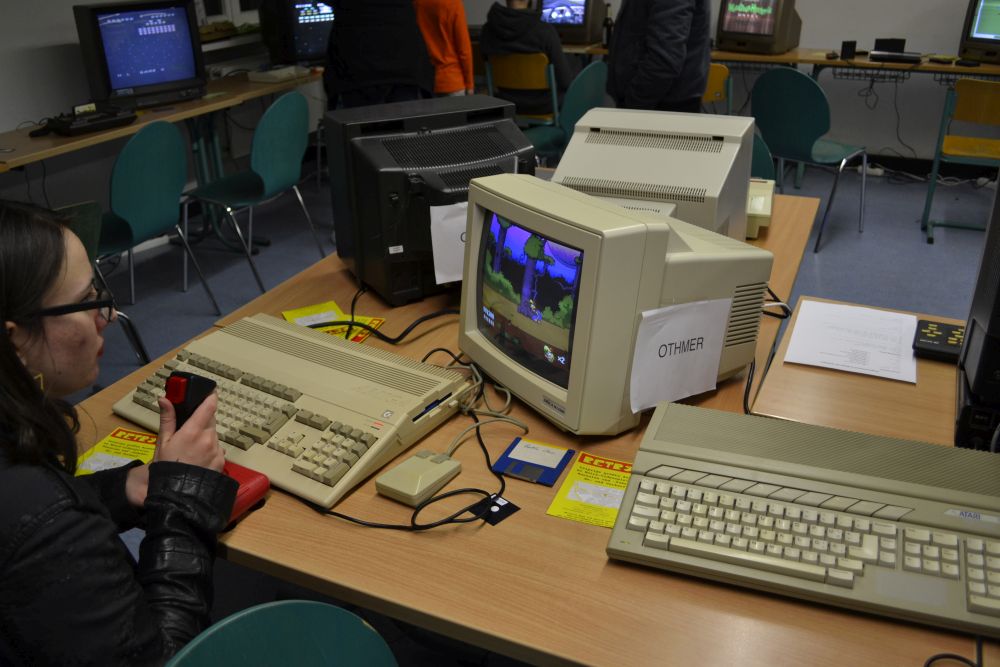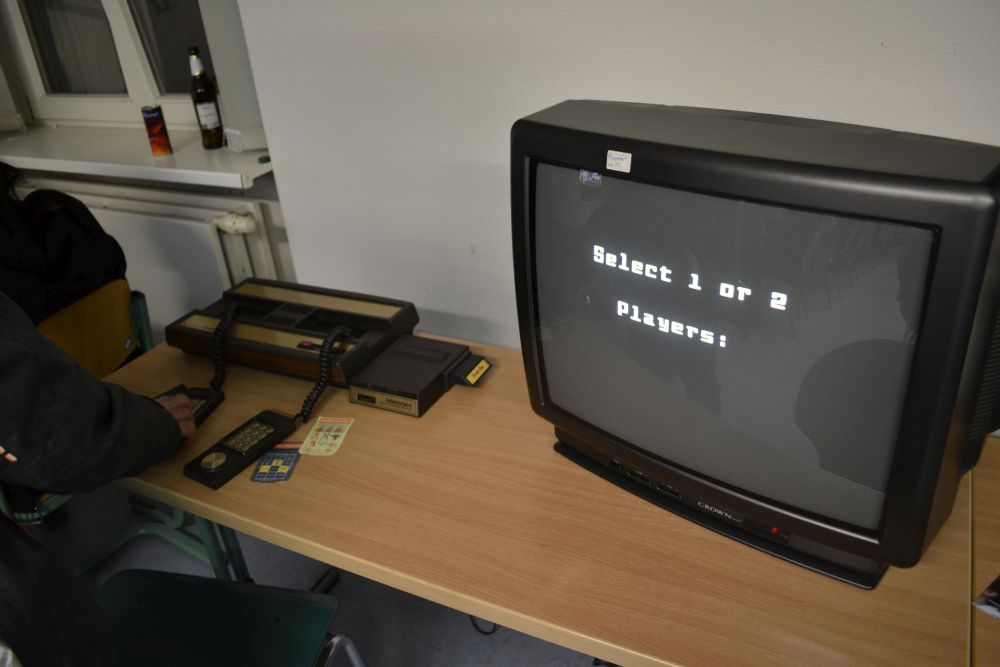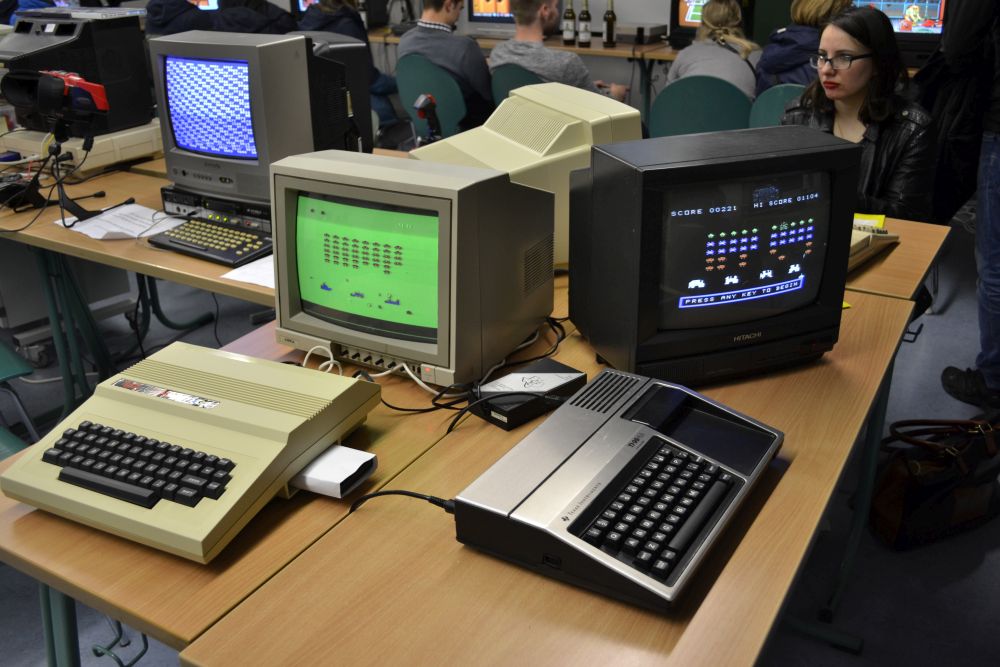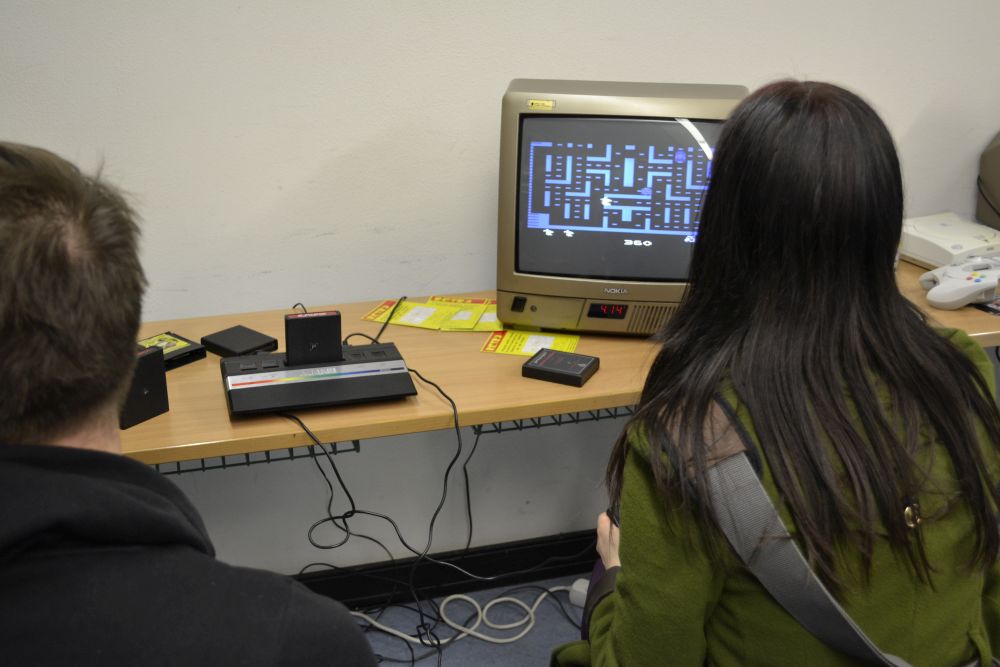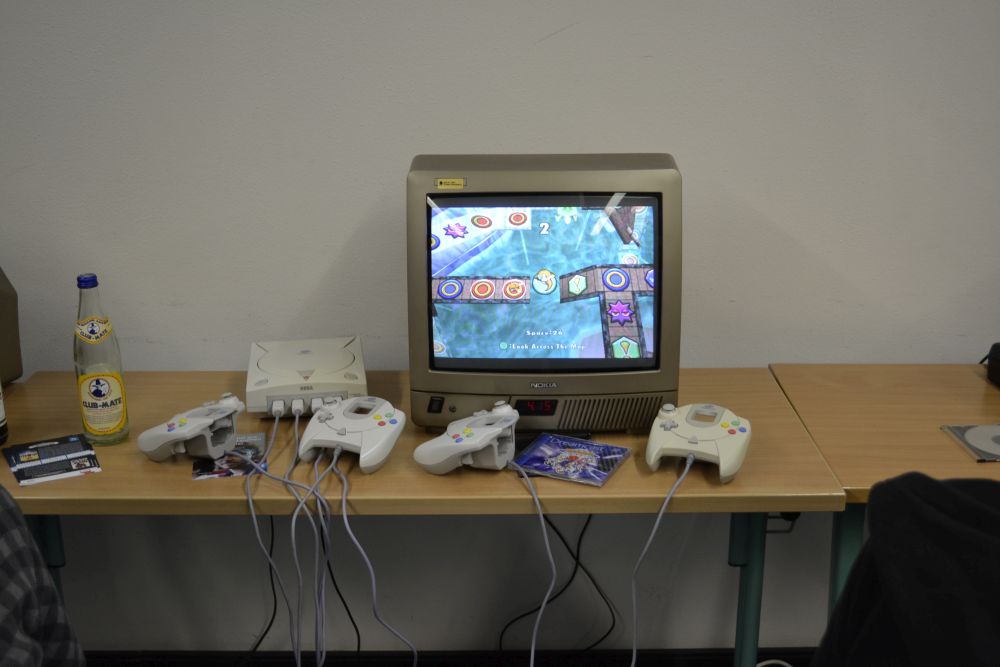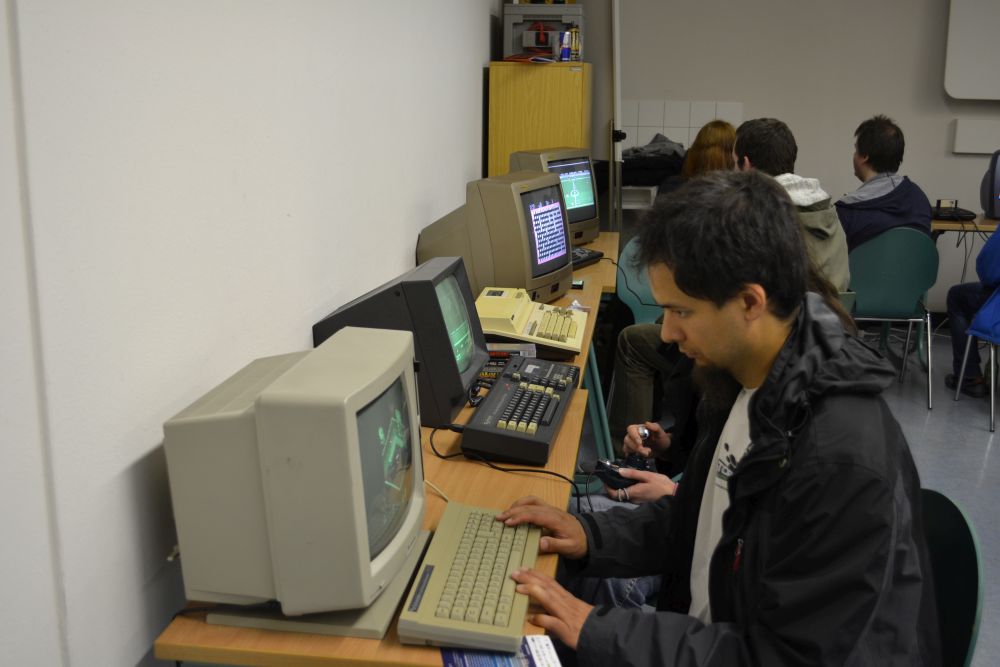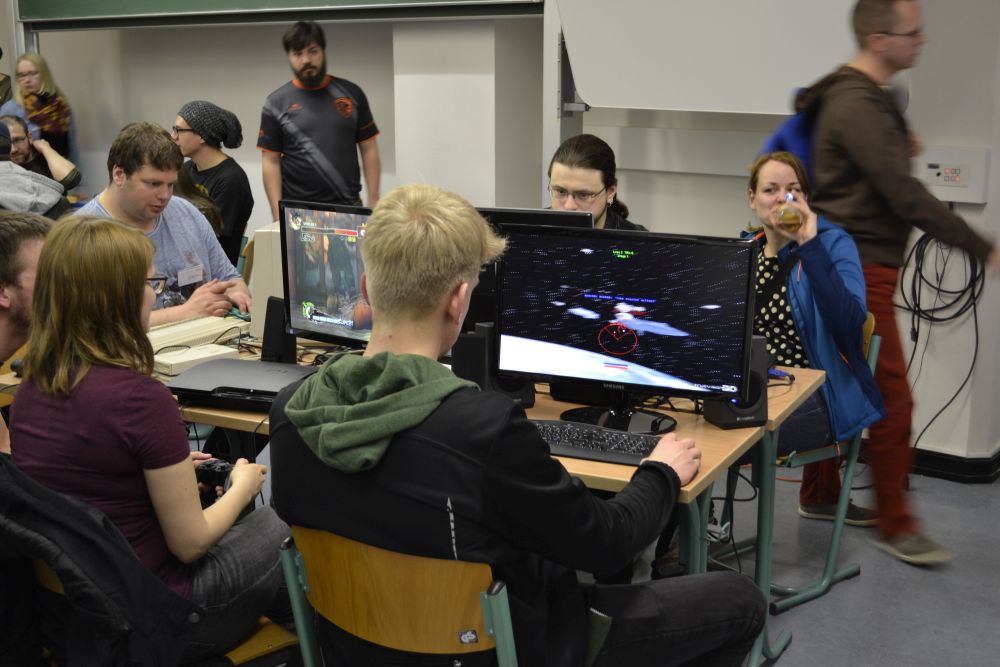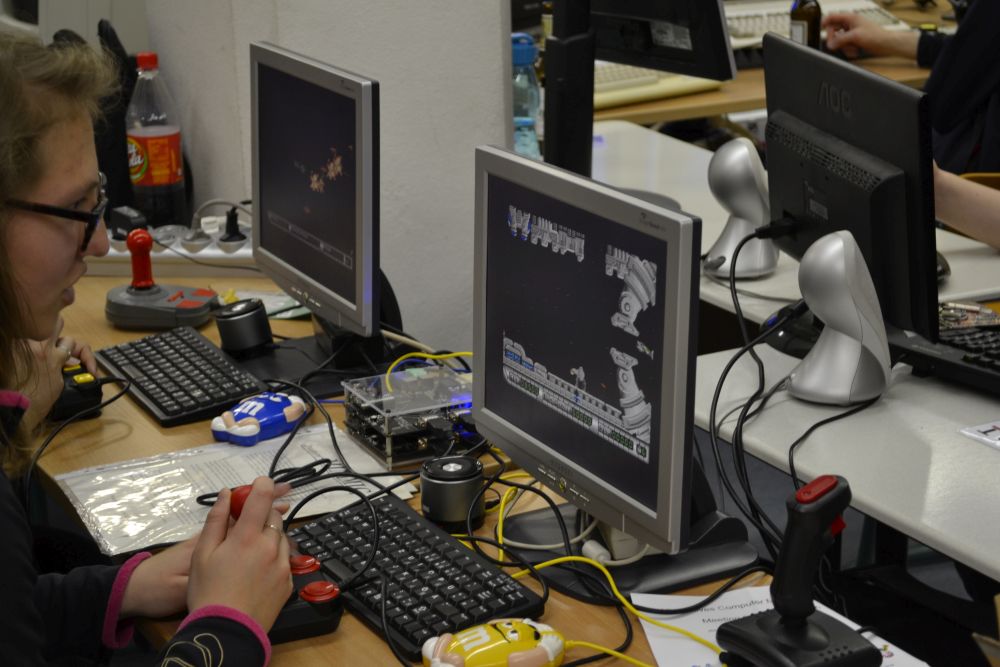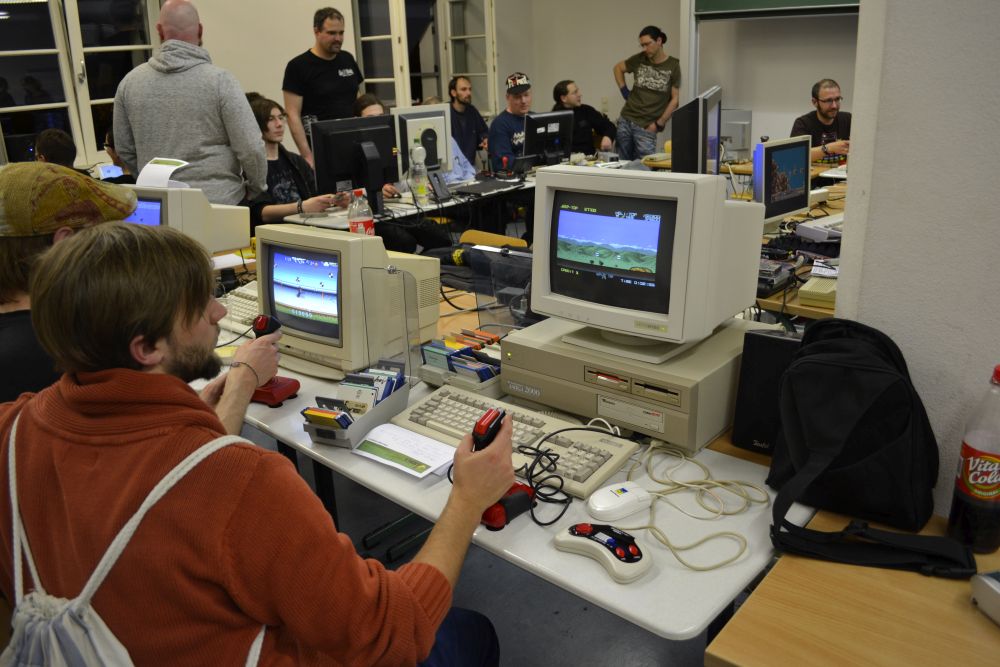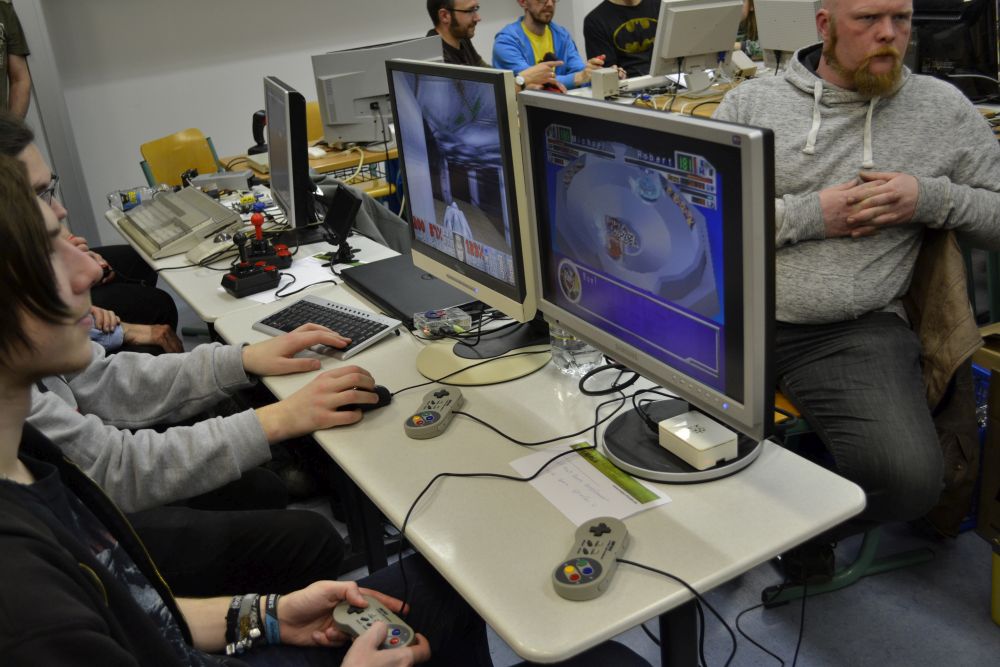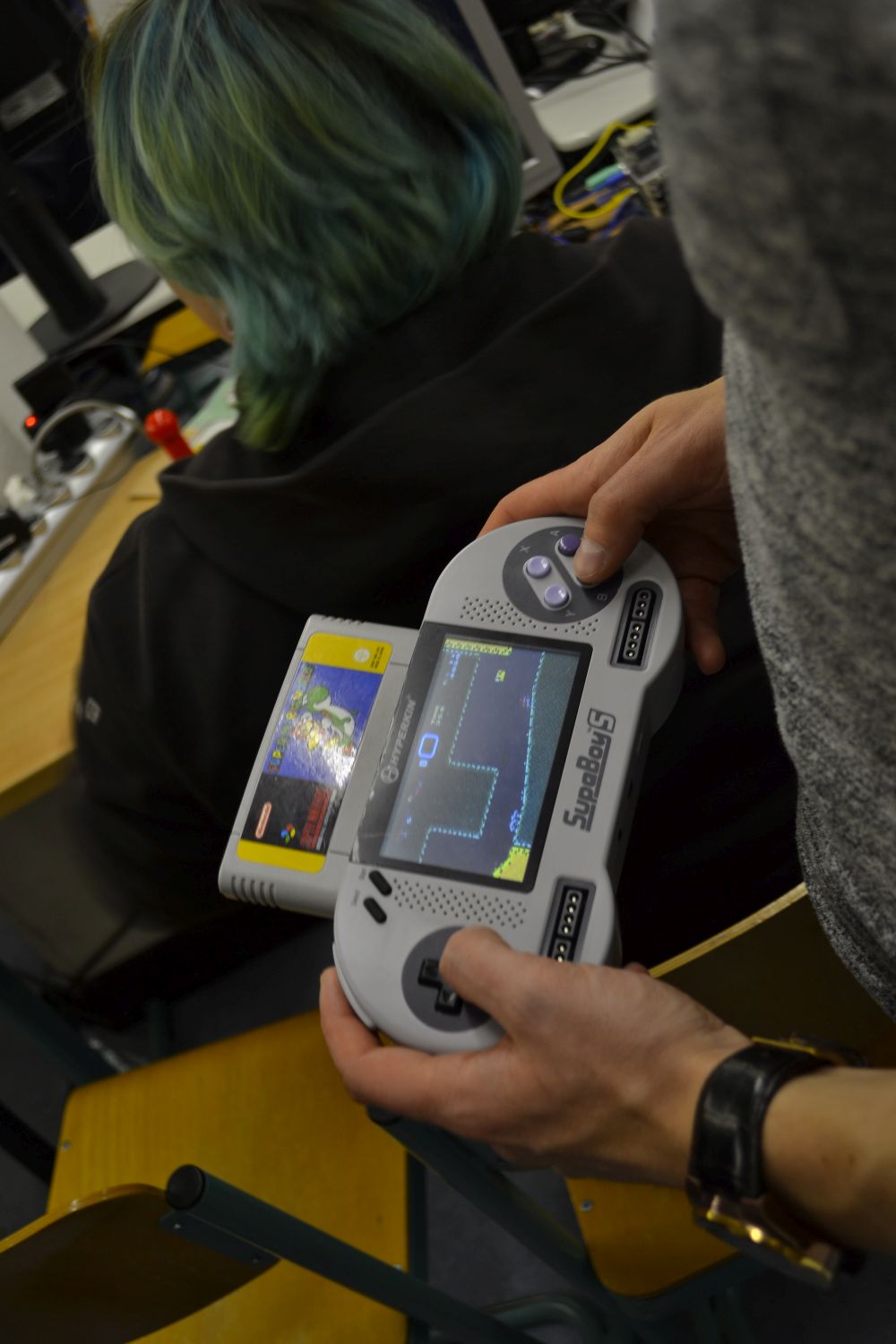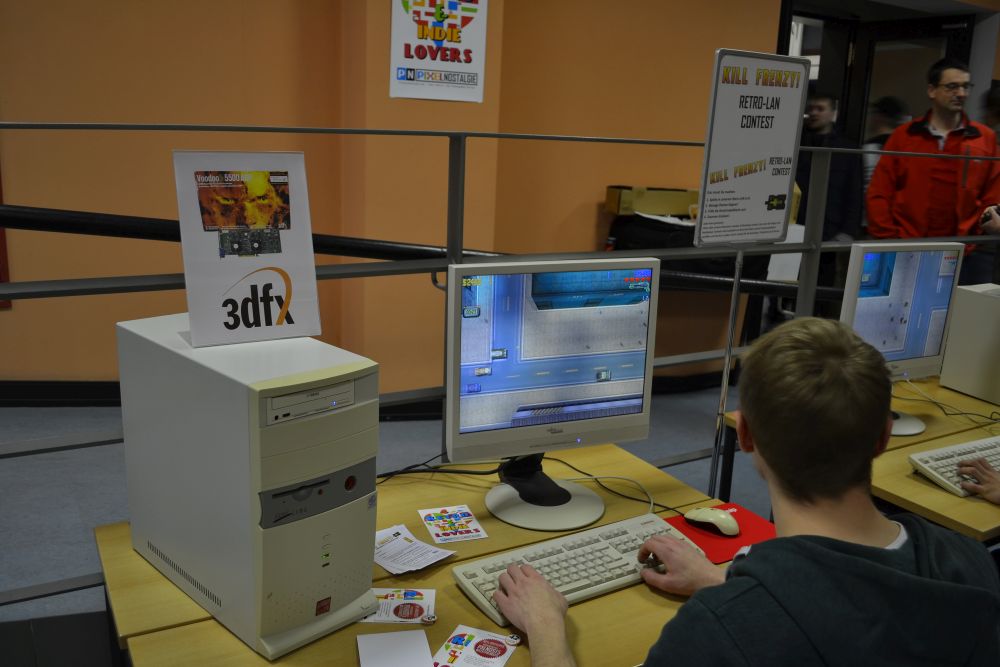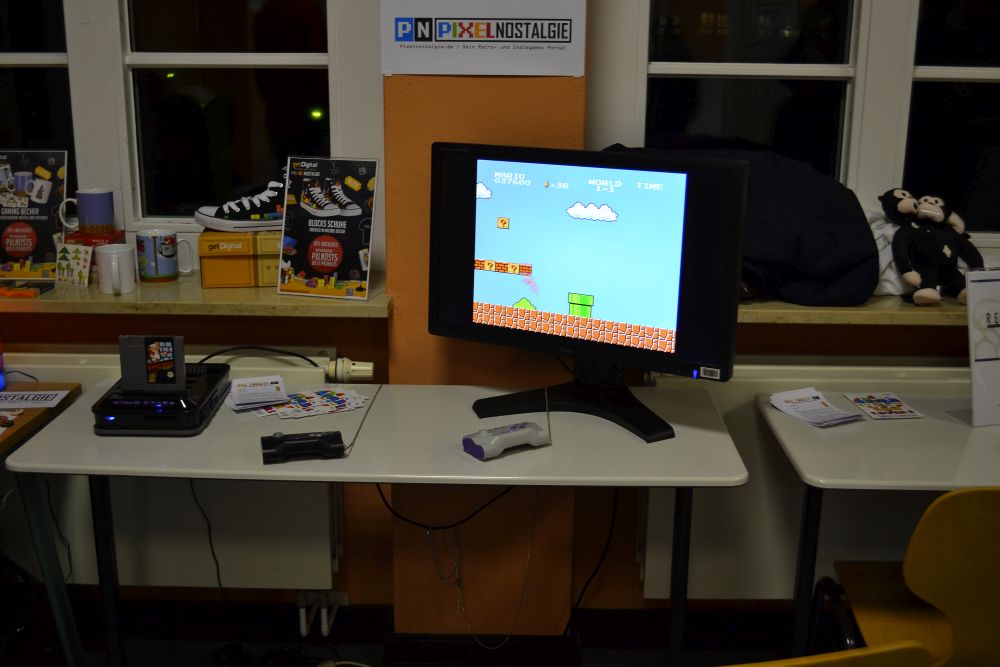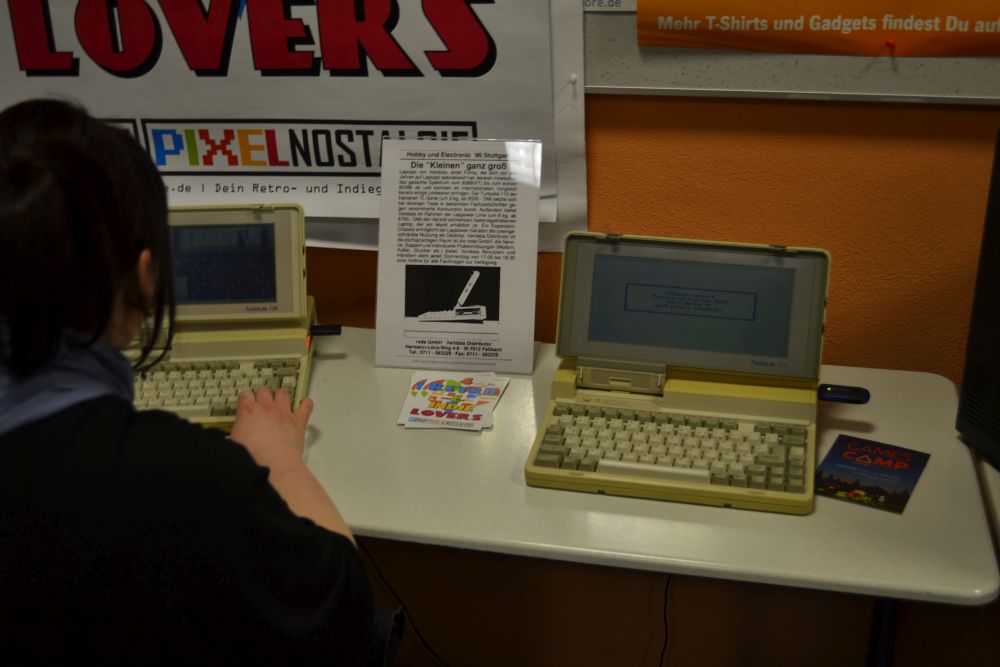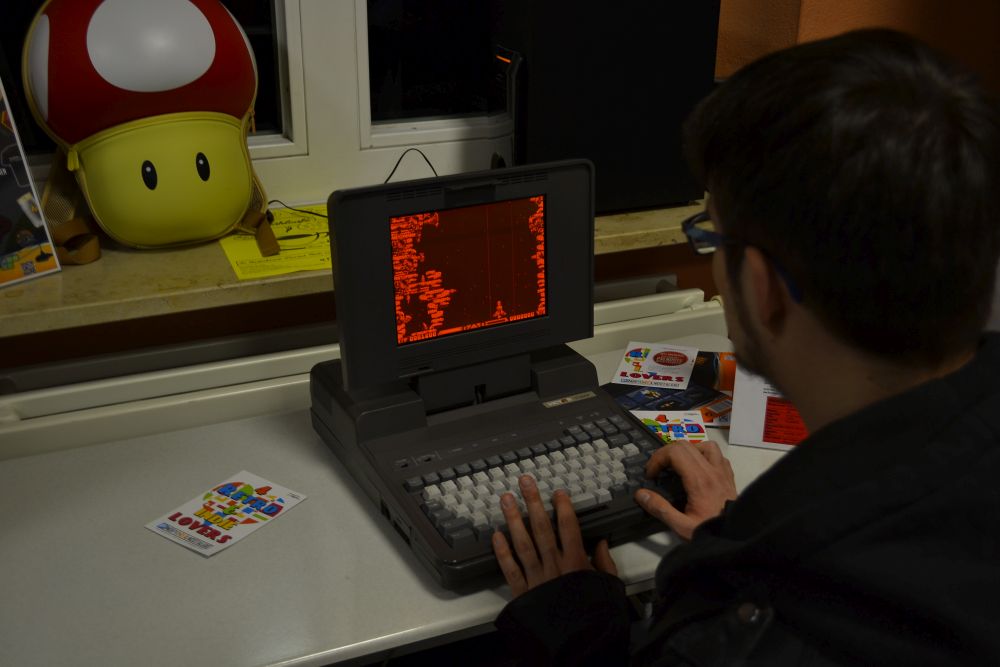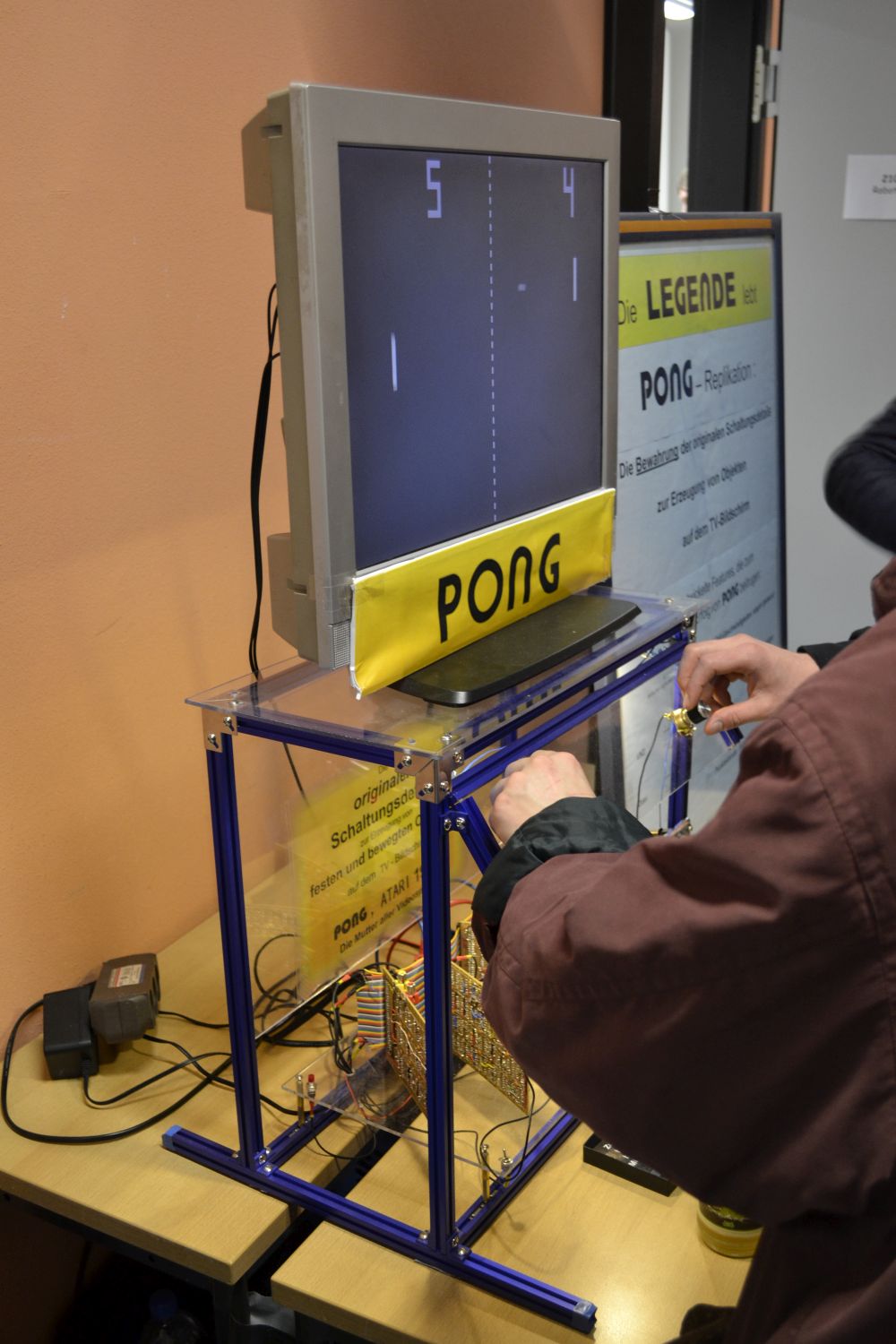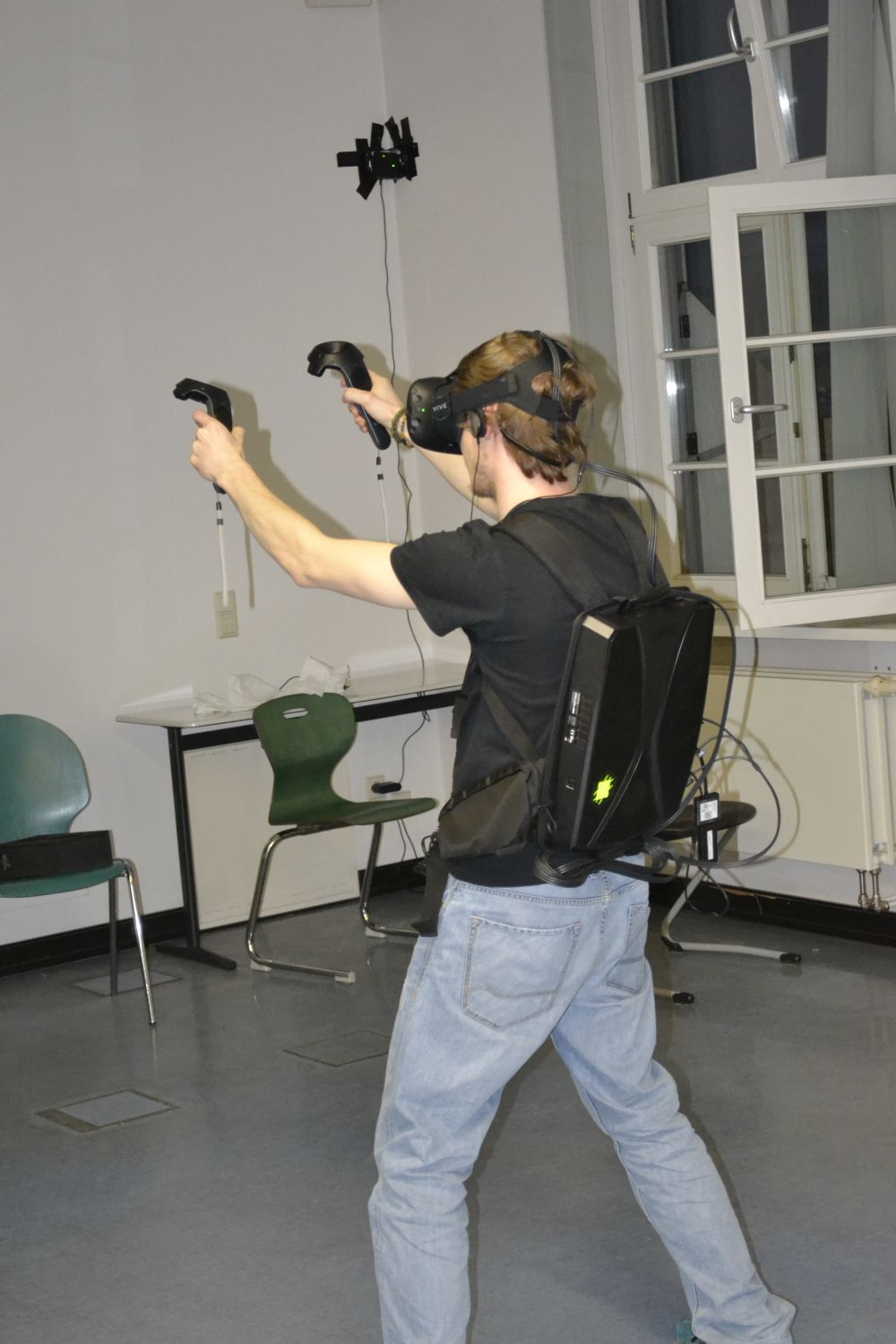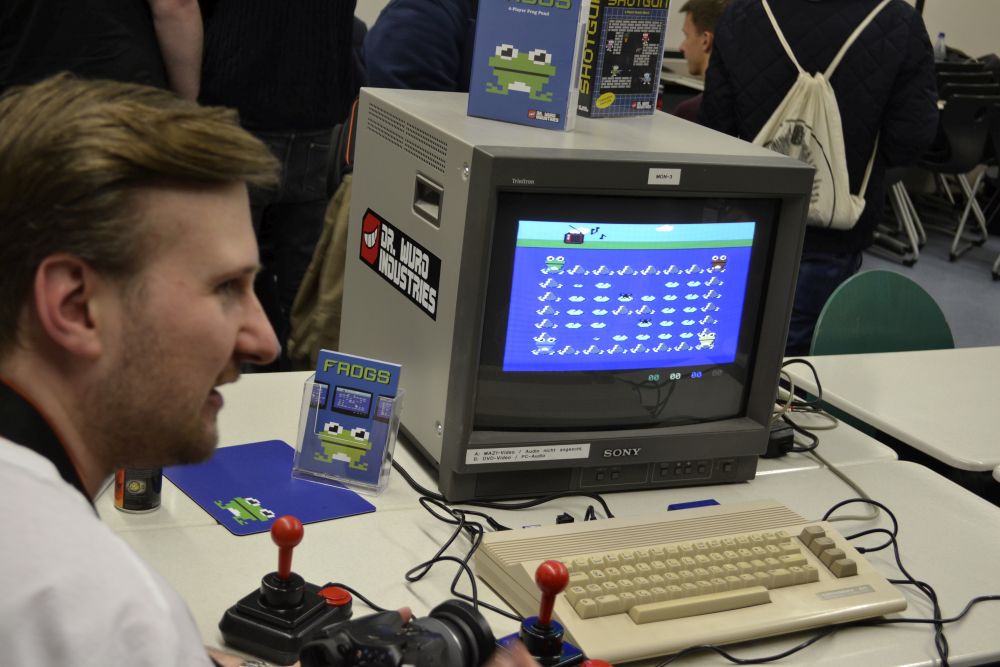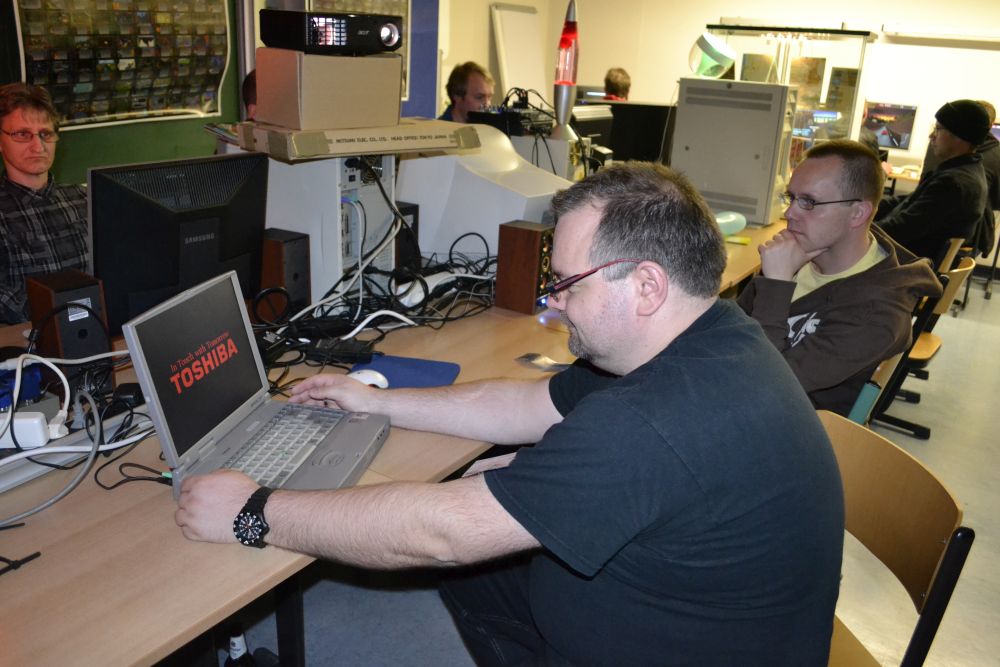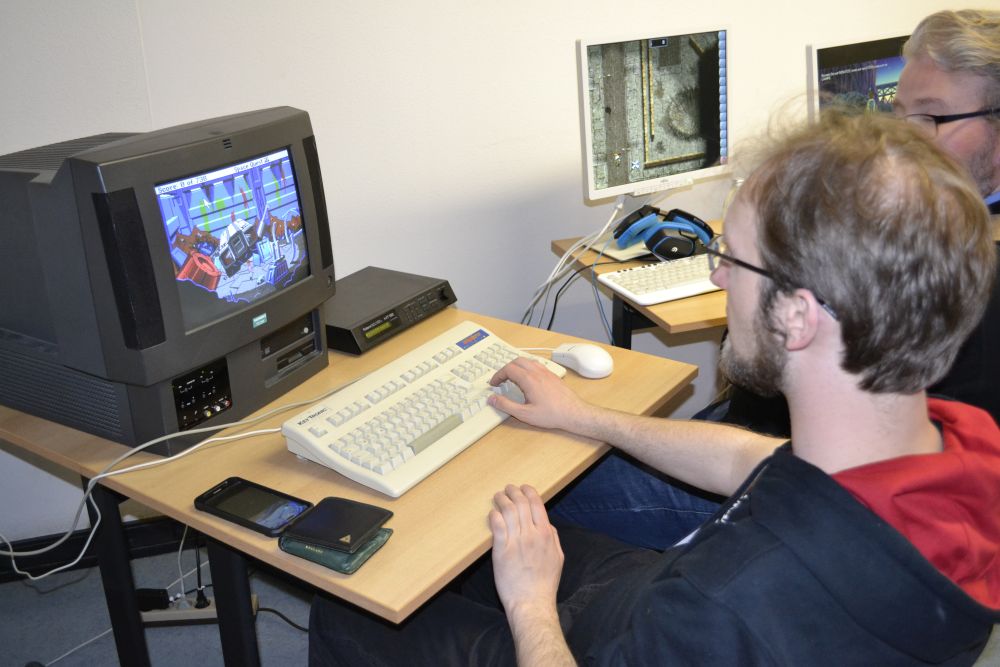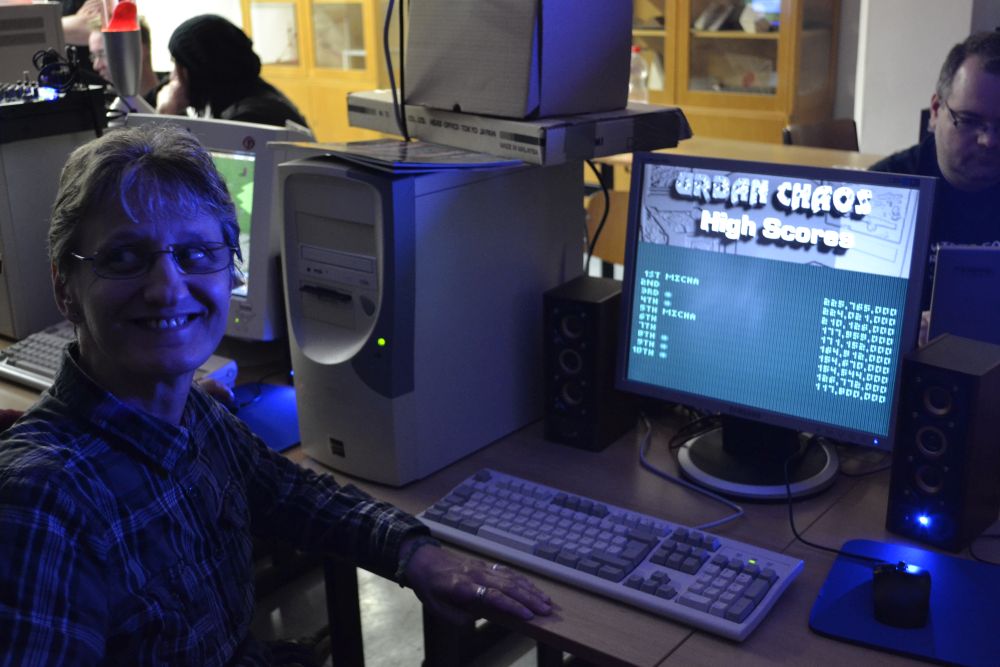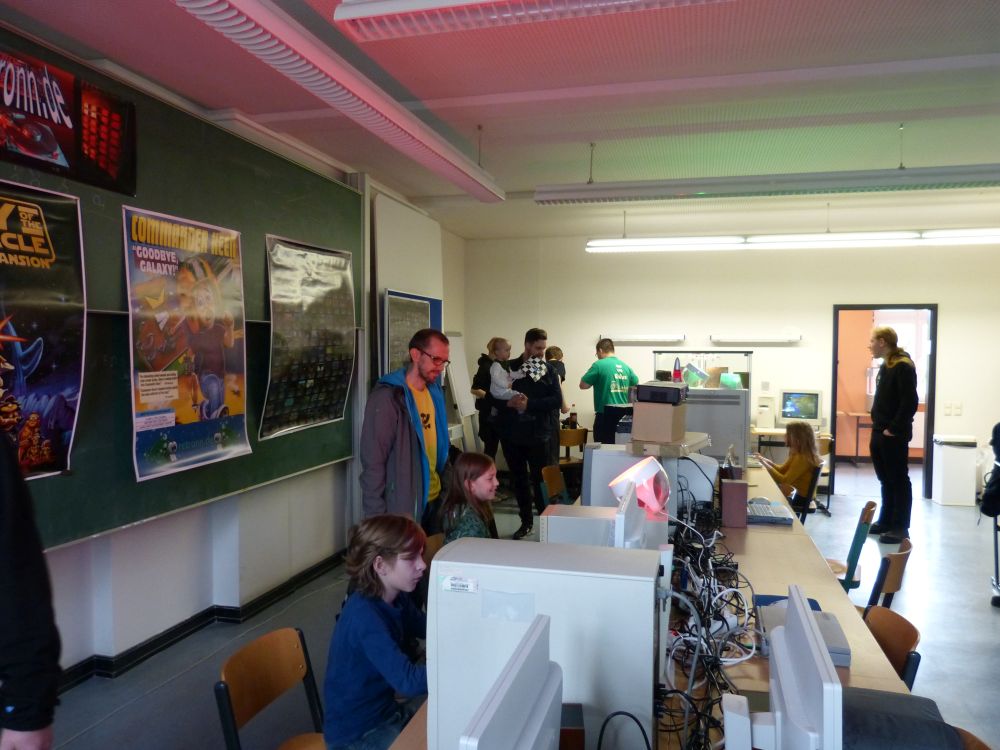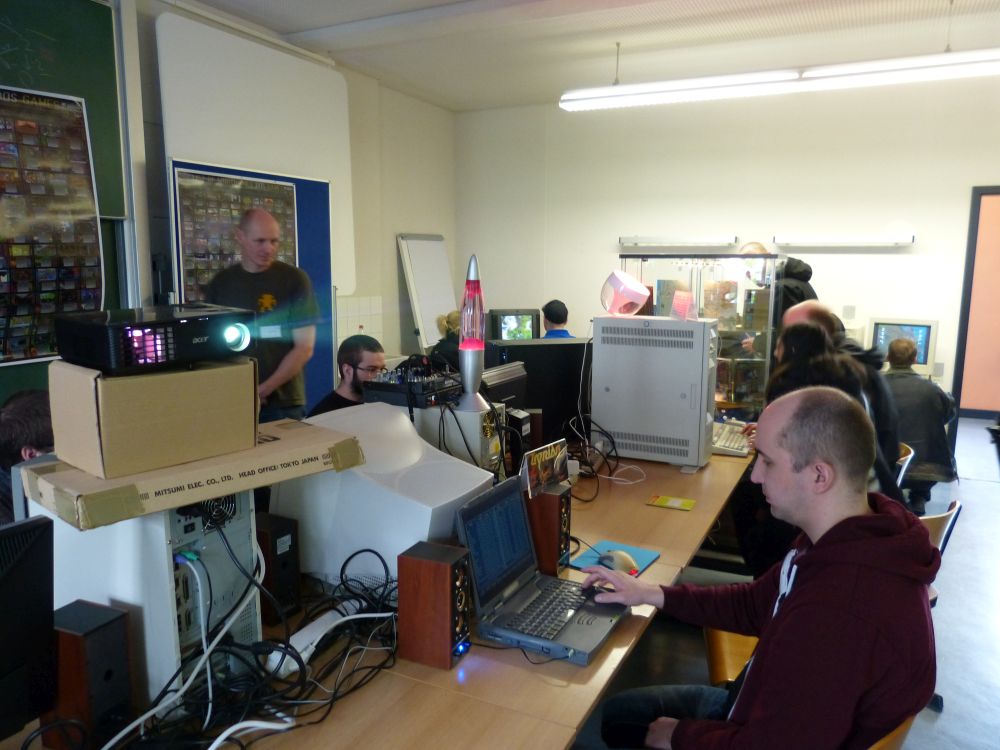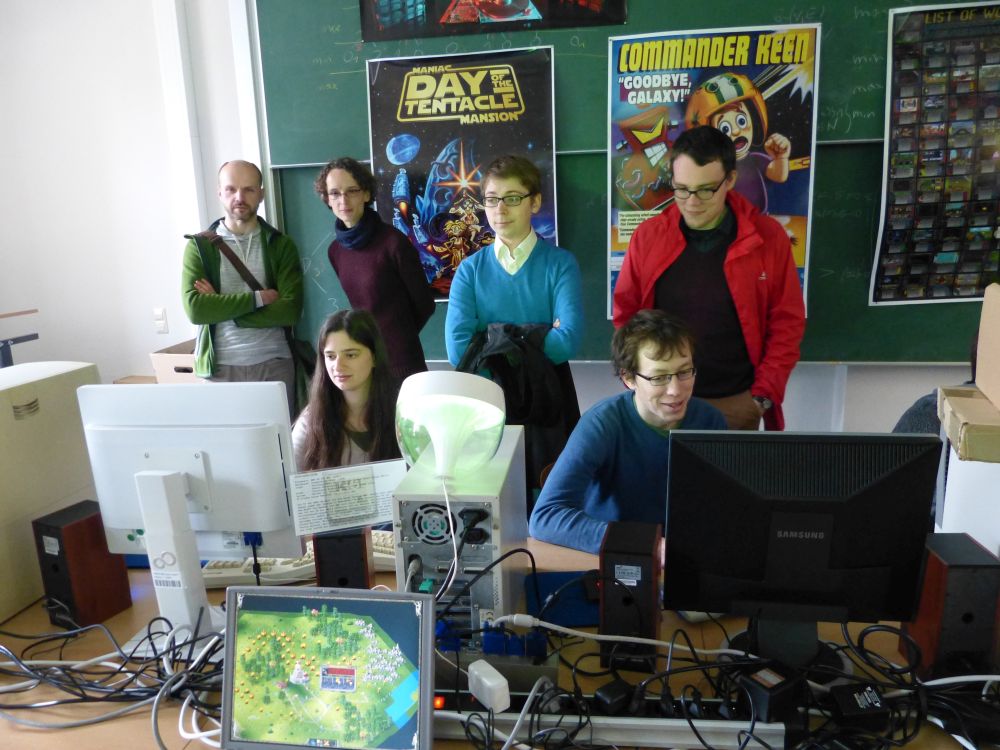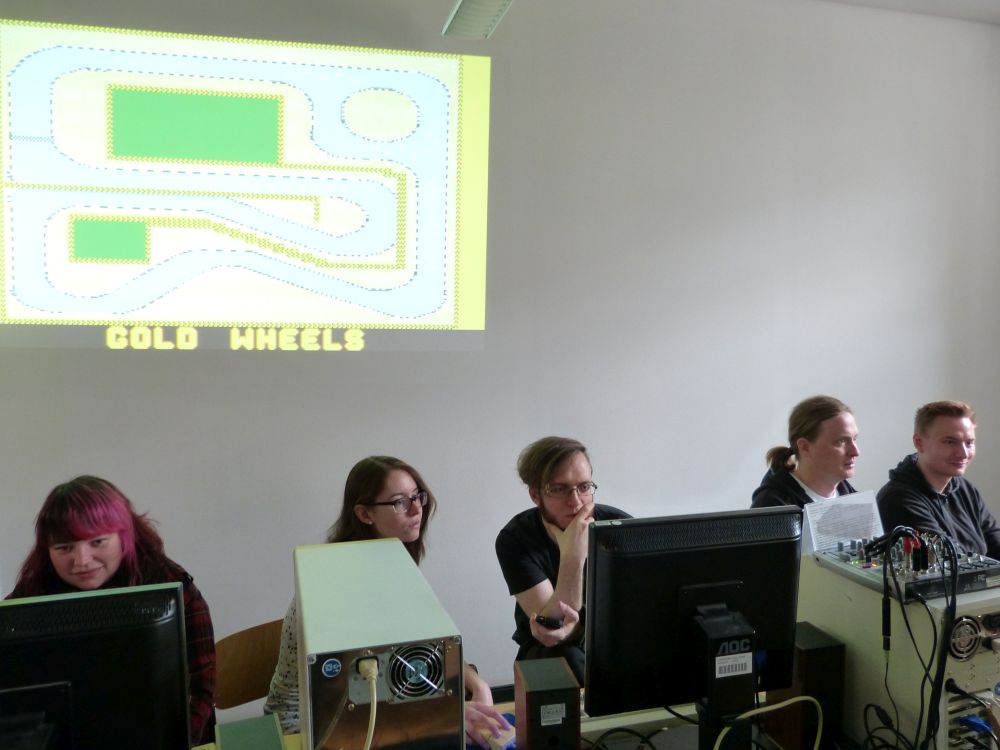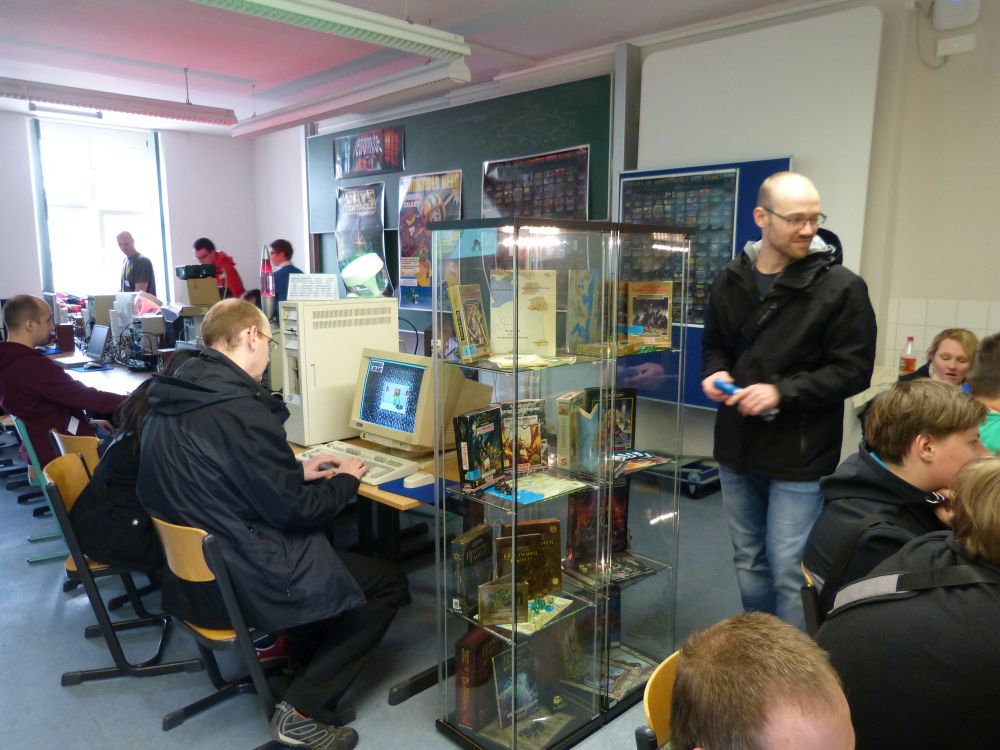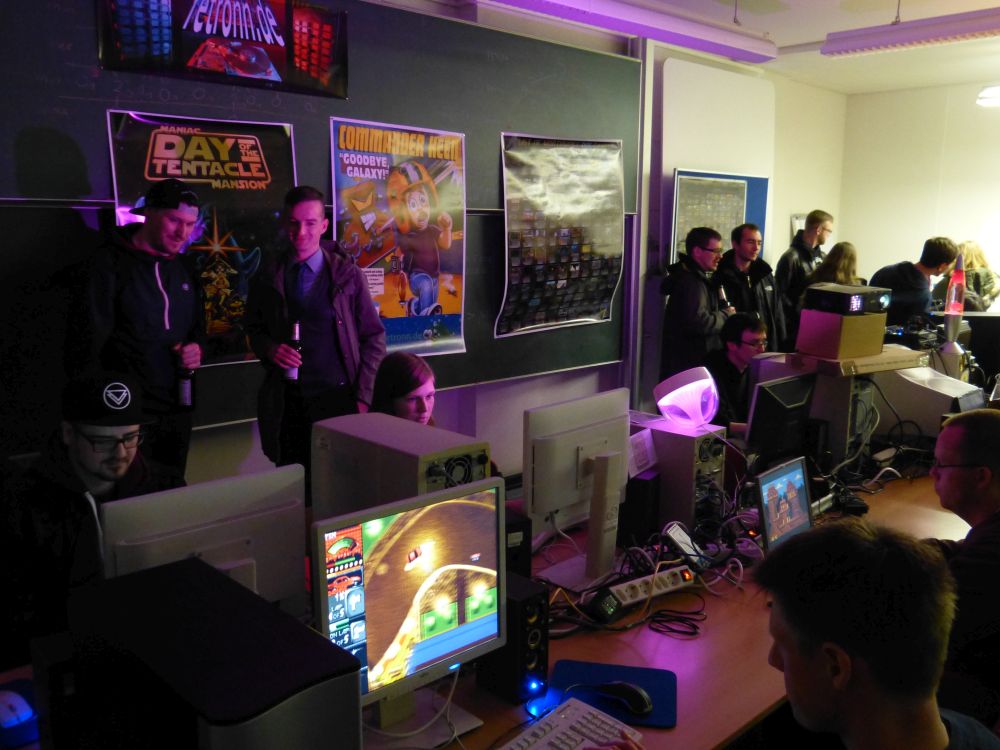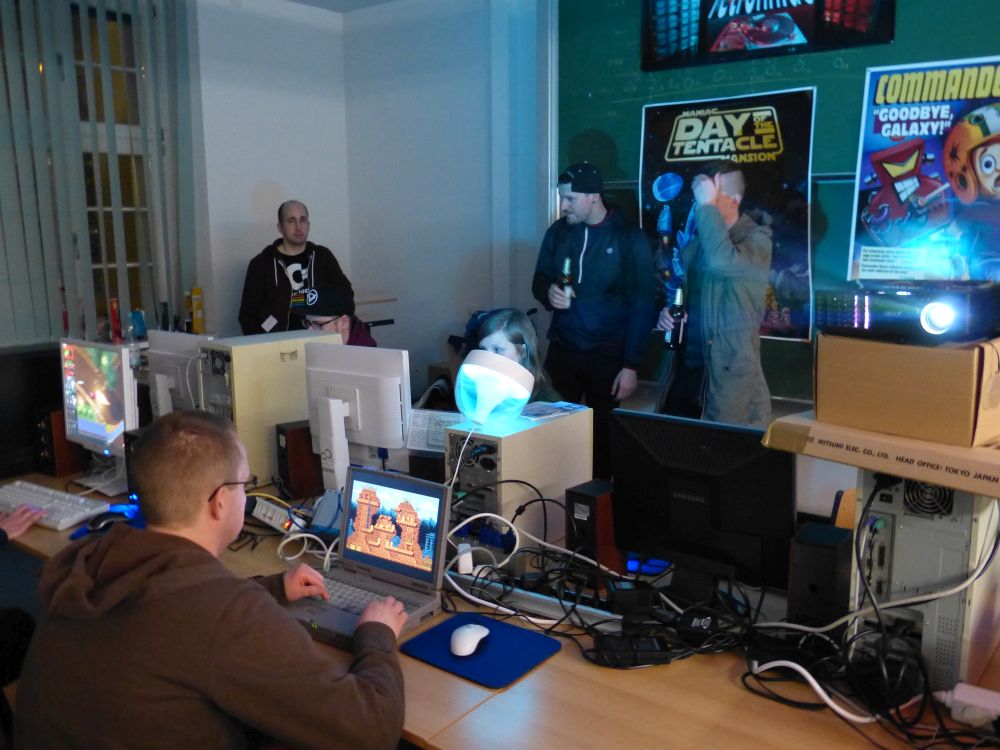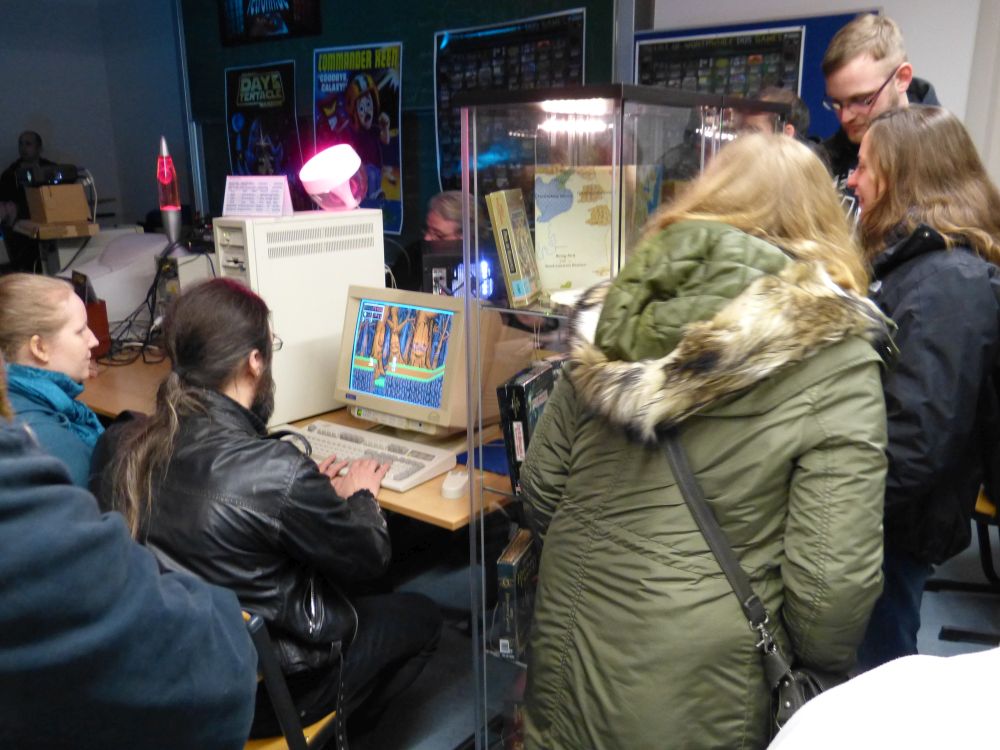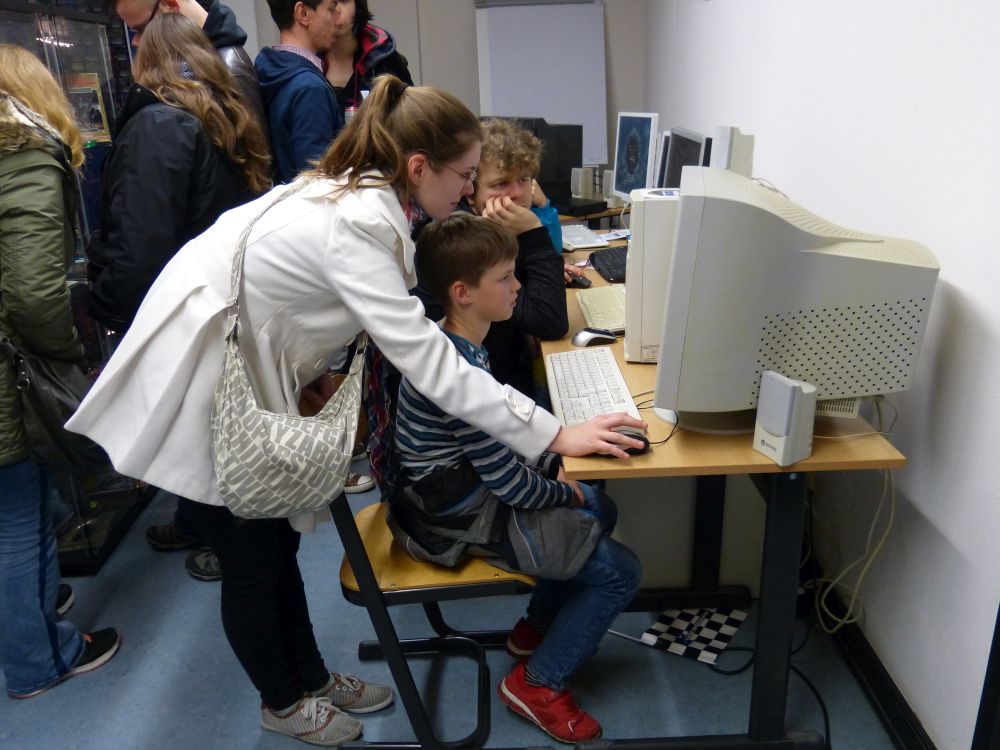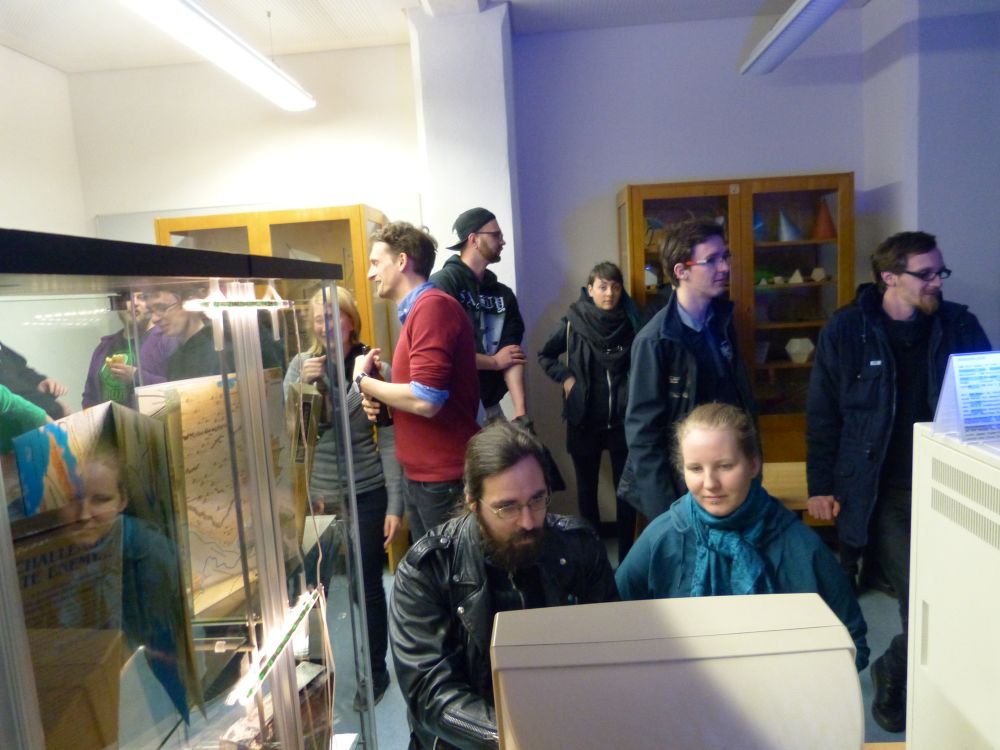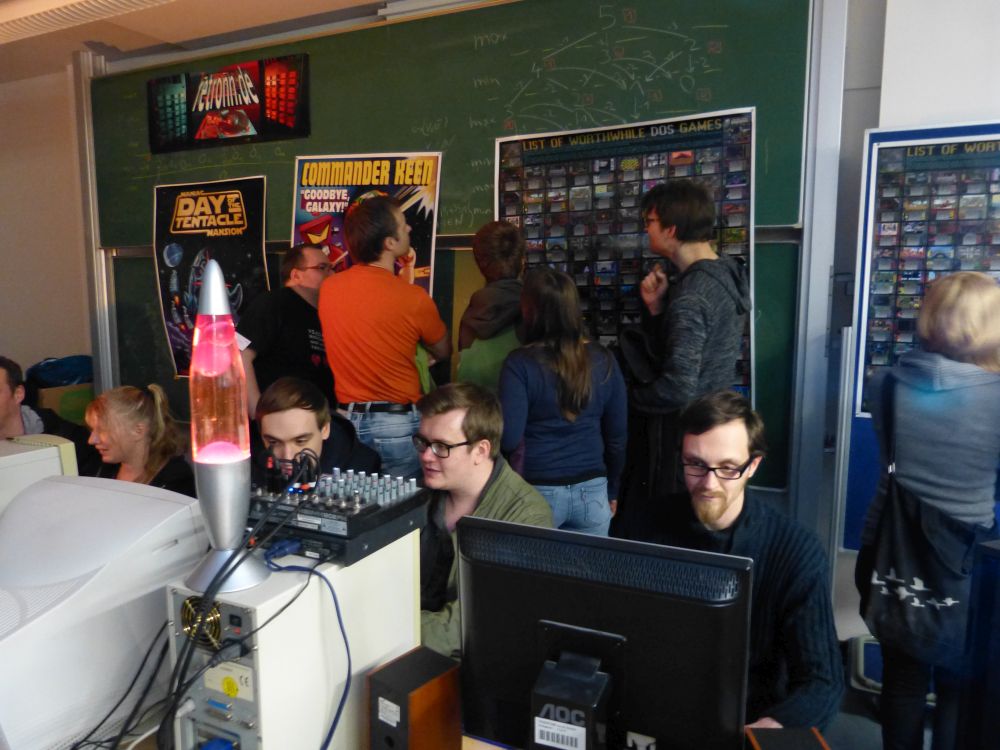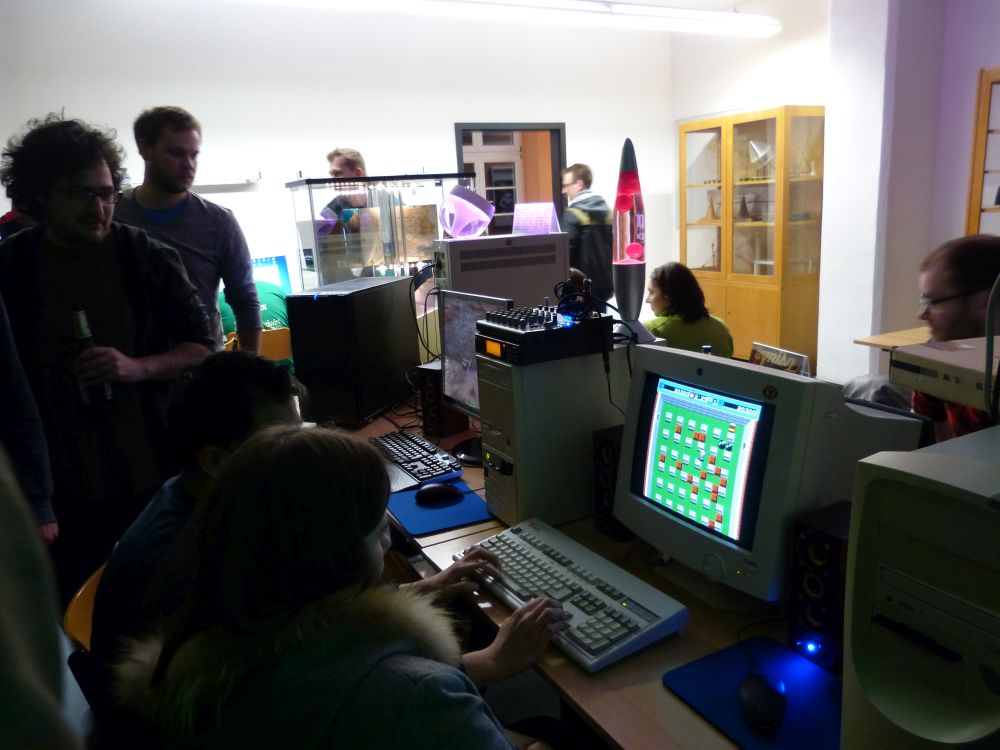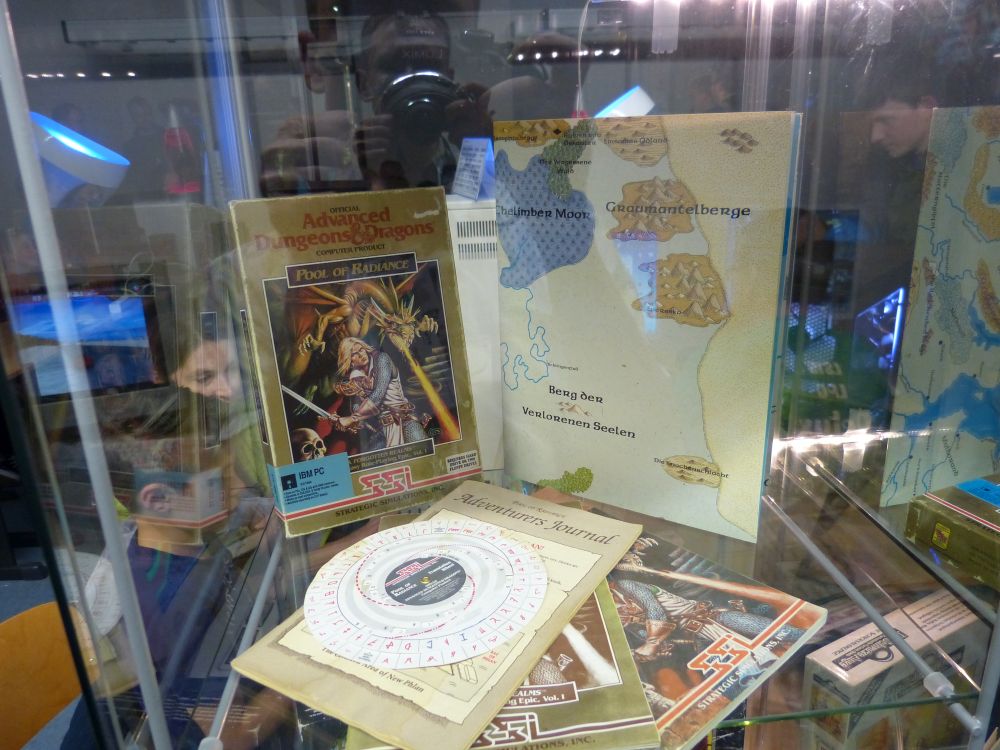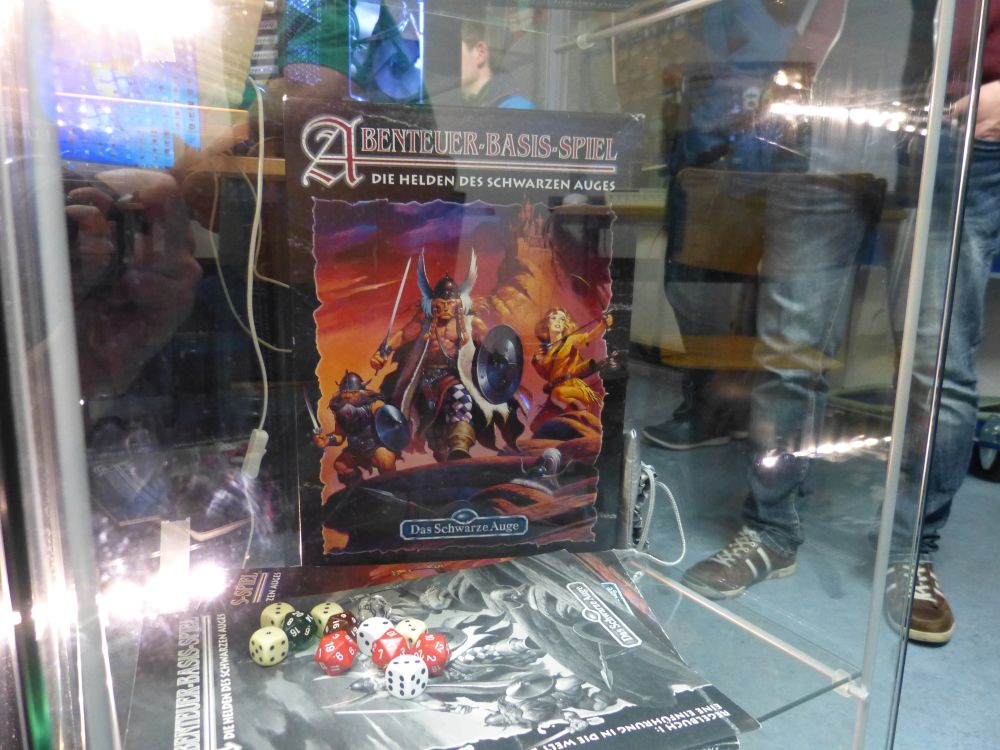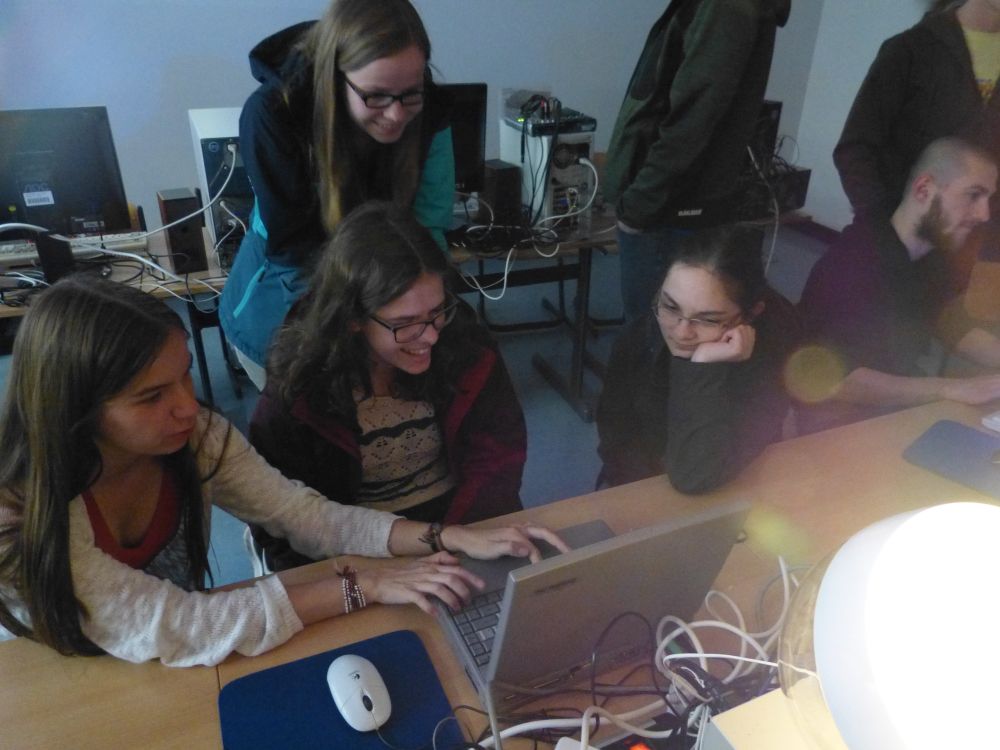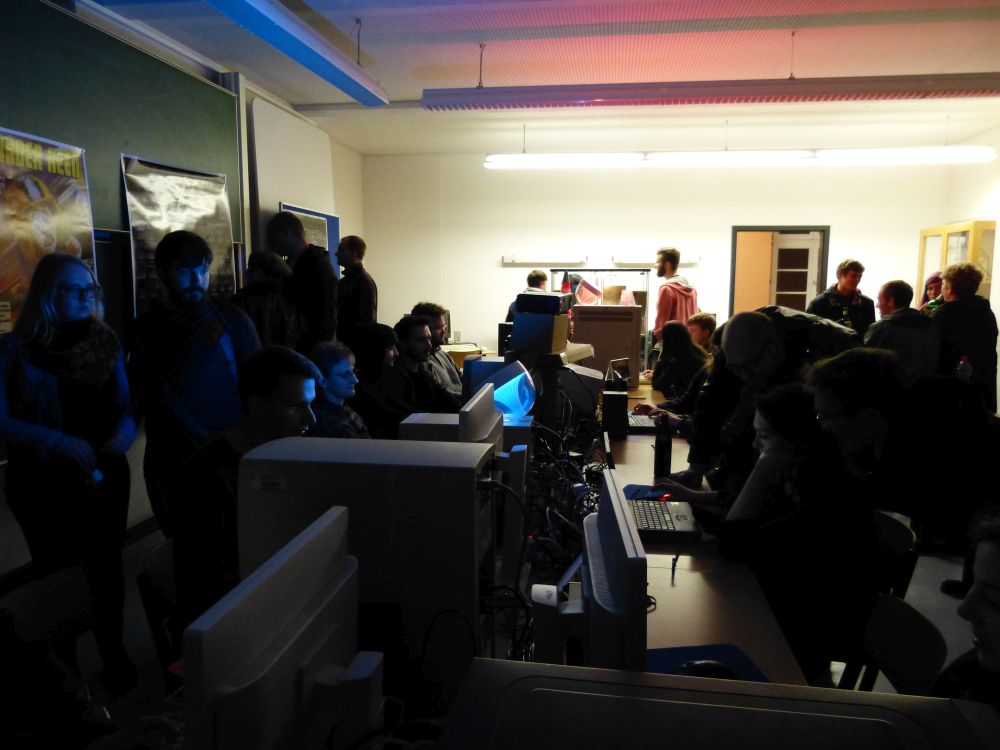 retronn.de